account_balanceMuseums
Pistoia Underground Museum
A journey through the labyrinth of Pistoia history
The Pistoia underground Museum passes under the historic center of Pistoia following the Gora di Scornio, the tunnel where the Brana river originally flowed.
The museum is managed by the IRSA, Archaeological Institute of Historical Research of Pistoia, and shows the historical evolution of the Ospedale del Ceppo. Built since 1277, it is one of the oldest hospitals in the world to still practice, and is well known abroad because of the famous frieze by the Della Robbia school.
The visitor, accompanied by a guide, is led to the discovery of the oldest architectural remains of the city, now only visible along this underground route, which winds for about 650 meters, below the hospital. During the tour, the construction phases of the hospital are explained as well as its relationship with the city during different periods of history.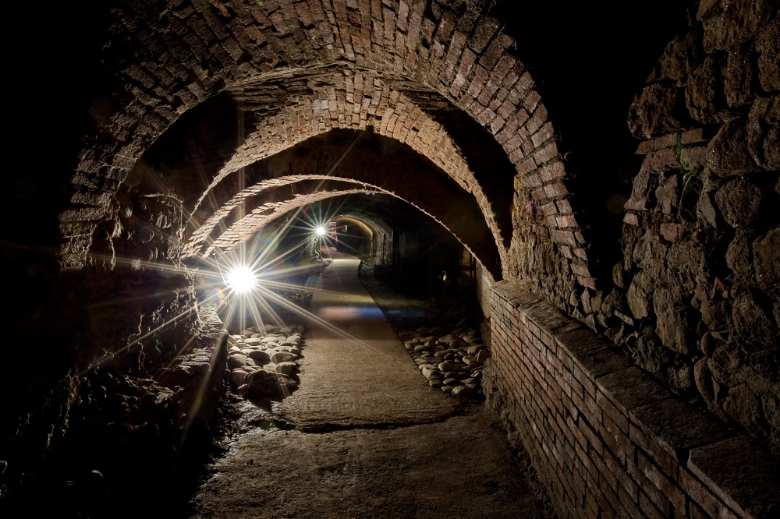 The museum tour then, stands as an integral part of fully understanding the history of the city and the importance of water. Guests will pass along the ancient bed of the stream passage, which ran along the walls of Pistoia until the fourteenth century, then reduced and diverted to Gora di Scornio, still present today.
After this first part, the tour continues through the historic rooms of the hospital, a testament to the great medical tradition of the city.
The Anatomy Amphitheatre
, the world's smallest, has been perfectly preserved since its
founding in 1785
and the
Medical Academy Room "Filippo Pacini,"
which houses a remarkable collection of surgical instruments from the eighteenth and nineteenth centuries will be stops on the tour. Indeed, it was in Pistoia that an improved cutting tool, the
modern knife or "Pistoian knife"
was developed.
This archaeological site is
the longest underground tour in Italy
to be
accessible to disabled and visually impaired people.
It is suitable for children and adults. Events include
concerts and lectures
in the underground theater.
Pistoia
History, nature and food in the shade of the Apennines
Pistoia, a seductive city with a deeply historic roots, is a place that will amaze lovers of art and traditions. Poets and writers have heralded the charm of what they've renamed the "city of enchanted stone" and the "city of wide streets and beautiful churches". ...
Morekeyboard_backspace