Photo ©Enrico Caraccciolo
Etruscans in the Valdichiana, an itinerary from Arezzo to Chianciano Terme
A journey through the main Etruscan cities in the Arezzo area to learn about the history of this ancient civilization
The Arezzo area is where some of the largest numbers of Etruscan artefacts have been discovered. This itinerary is a jump back in time to learn about the customs of this civilization that is still such a mystery to us today. Two valleys in the Arezzo area conserve a sizable number of traces, the Valdichiana and theCasentino, both chosen by the Etruscans because of their geographical position, the former stretching to Chiusi in the south and the latter extending to the north, beyond the Apennines.
You might also be interested in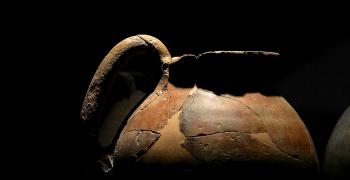 trip_origin
Learn more
Etruscans
Mistery, history and arts: exploring Tuscany in the footsteps of the Etruscans means getting in touch with an ancient, fascinating and enigmatic
continue...