Pistoia Blues: a between-concert itinerary
Fun ideas for music fans in town
Planning to be in Tuscany for the annual mega-music fest, Pistoia Blues? Getting swept up in the hype surrounding the concerts—the rush of seeing your favorite performers live, the crowd singalong sessions, the pulse of the venue itself—is always a highlight of any music festival. But this is no Woodstock, and camping out near the stage until the concerts start is a surefire way to miss out on some wonderful opportunities in the city of Pistoia and surroundings. The city is still bustling after a banner year: in 2017 it served as the official capital of Italian culture with loads of initiatives and exhibitions highlighting its heritage. Our advice? Don't get to the shows too early—instead, get exploring!
Coming to the festival with a group with many interests? Breathe easy: Pistoia is a destination well-suited to a wide range of traveler types. It's famous for its nursery gardens and plant cultivation, and its vicinity to the Pistoiese Mountains and the charming medieval towns that make it up have secured its popularity with nature lovers. Art and culture, of course, are never in short supply: from the green and white striped Cathedral to world-class literary festivals to impressive sculptural and architectural heritage, the town truly has it all. Finally, if you're traveling with kids, many of the museums on the main cultural circuit have activities designed with kids and families in mind.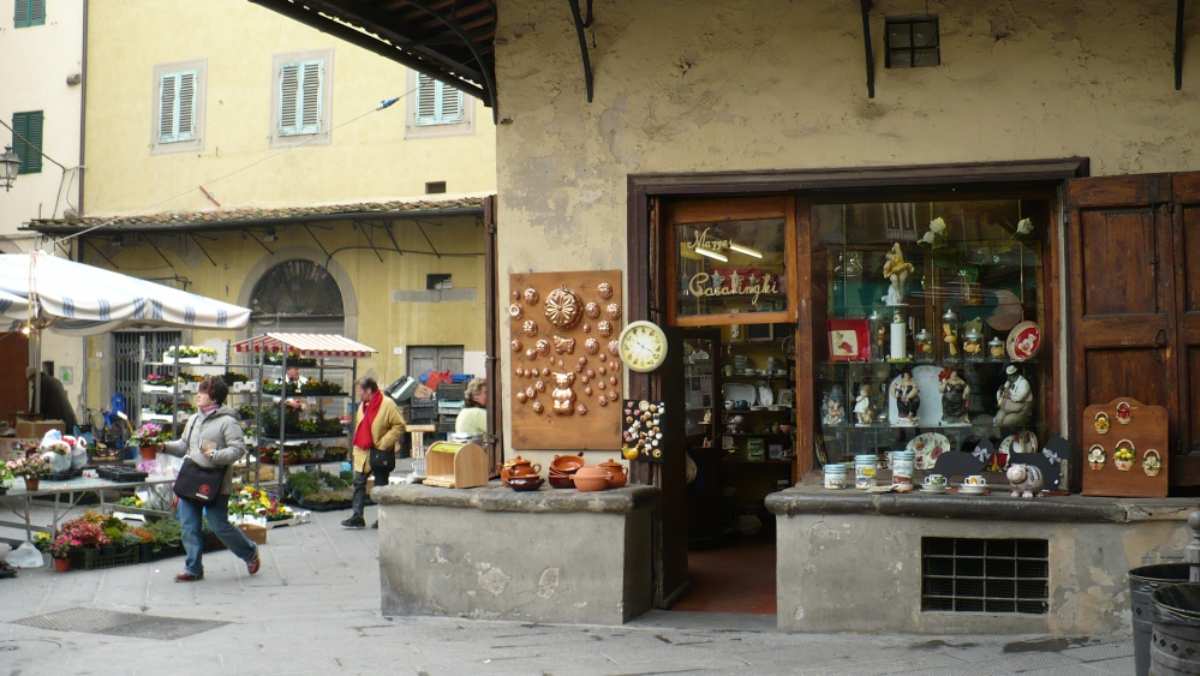 Photo ©We make Them Wonder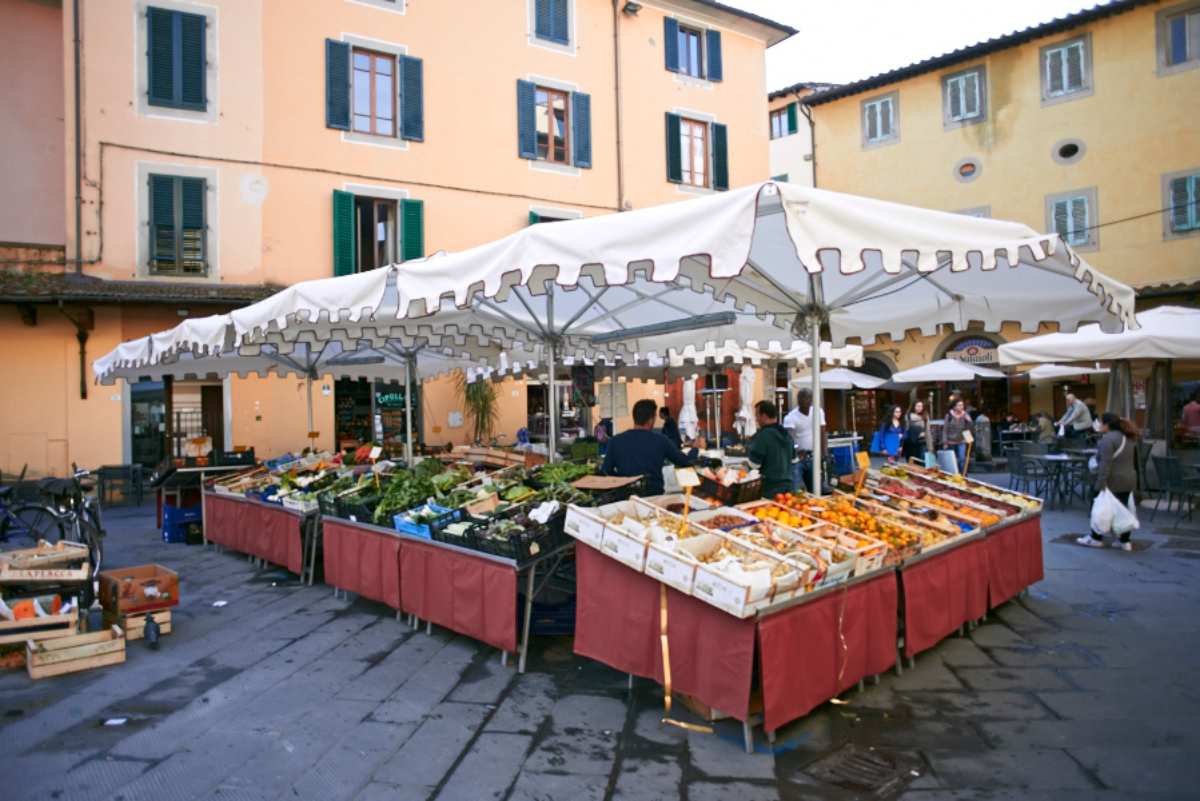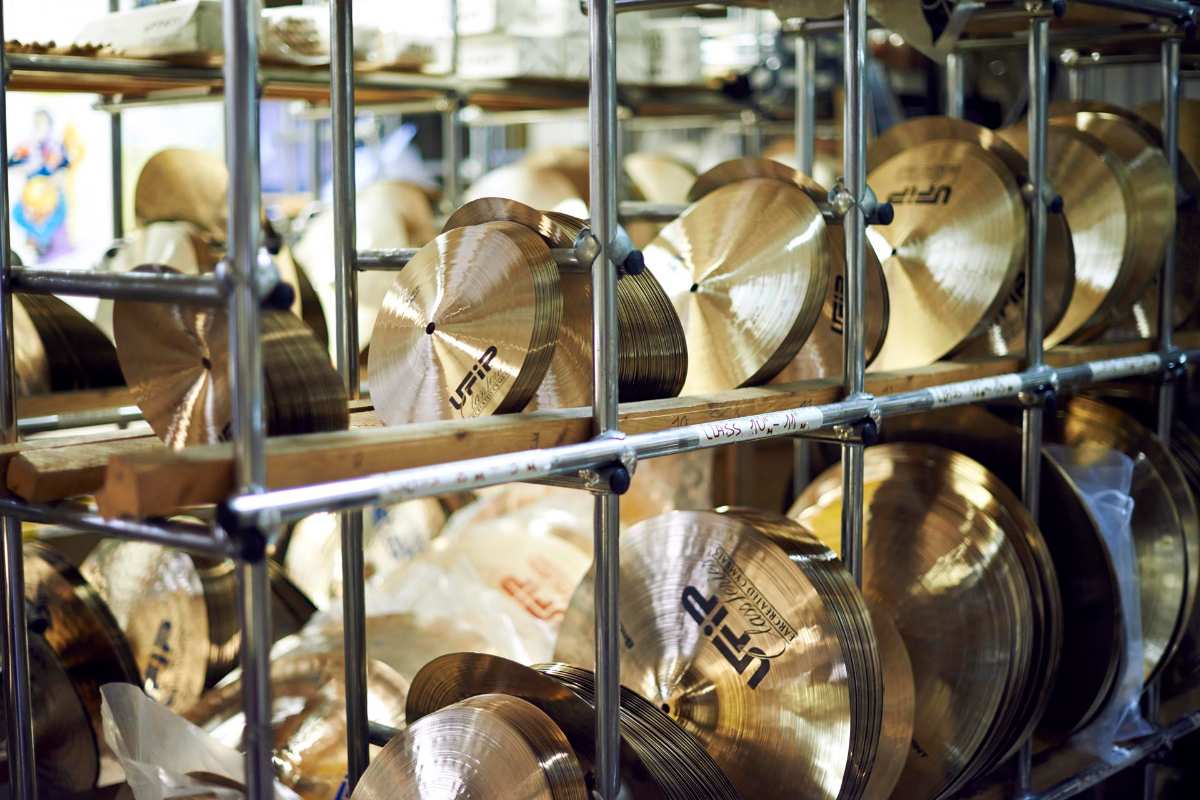 From Piazza della Sala to the rhythm factory
The best way to begin your stay in Pistoia is with a stop in its "living room." Knock back an espresso in Piazza della Sala and then hit the square's vibrant marketplace. Reliably lined with colorful seasonal produce—keep an eye out for super-ripe Tuscan tomatoes and zucchini this time of year—this is the commercial and social hub of the city. Locals mingle amid the stalls and line up in droves on Wednesdays and Saturdays, especially, when extra farmers file in for direct-to-consumer sales. Don't skip out on exploring the surrounding streets, home to artisan workshops, boutiques, bars and restaurants.
Linger over lunch at an area trattoria and in the afternoon, try something music-centric to get pumped for whatever shows you'll be seeing. Far removed from our modern world of digital streaming and DJ sets, the UFIP (Unione Fabbricanti Italiani Piatti) is a fascinating cymbal production factory dating back to the 20th century. Here the artisans carry out their trade using a technique known as centrifugal casting. Among the UFIP's A-list clientele is drummer Charlie Watts of the Rolling Stones!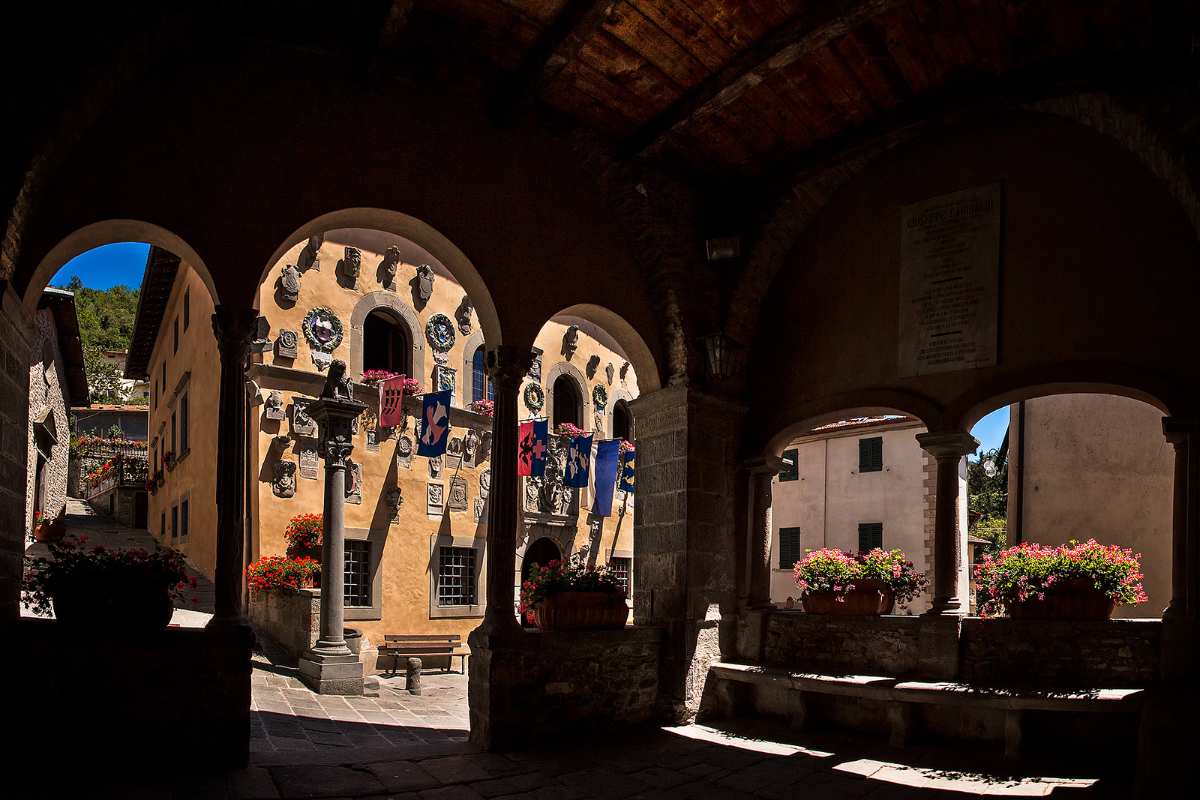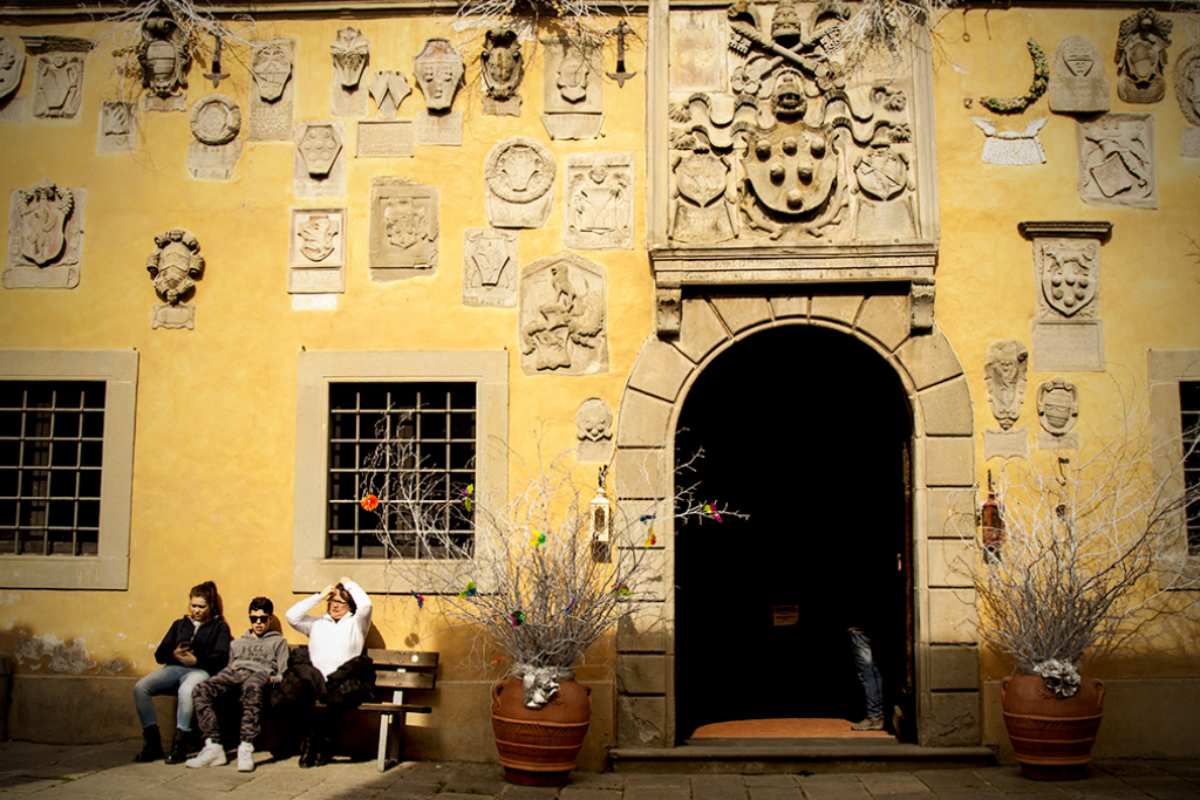 Catching some mountain breezes
Escape the heat of the city on your second day, sneaking over to catch some mountain breezes in the Pistoiese Mountains. Although this area is home to many postcard-perfect hamlets, we recommend concentrating your time in Cutigliano, about an hour's drive from Pistoia, for a day trip. (Offiically it is known as Abetone Cutigliano for administrative purposes, but the two towns are separate areas). With a smattering of ski resorts, both are renowned wintertime meccas for well-to-do Tuscans, but in the summertime the tourist crowds diminish and there are still ample activities to choose from.

Equal parts green oasis and medieval culture center, Cutigliano is famous for one icon in particular: the Palazzo dei Capitani della Montagna, the facade of which overflows with high-powered family crests. (Note the Medici balls above the doorway: you're never far from those particular nobles in Tuscany!)

Nature lovers or lovers of retro-style travel can take a cable car from Cutigliano to the Doganaccia, a ski resort and adventure park which has a well-padded summer program, too: think hiking, mountain biking, fishing and horseback riding. If you're not the outdoor-adventure type but your fellow travelers are, skip out on the physically challenging activities and opt for a second ride with a view: from the Doganaccia, you can take another cable car up to the Croce Arcana, with an altitude of 1737 meters and gasp-inducing views of the land below.
Photo ©We make them wonder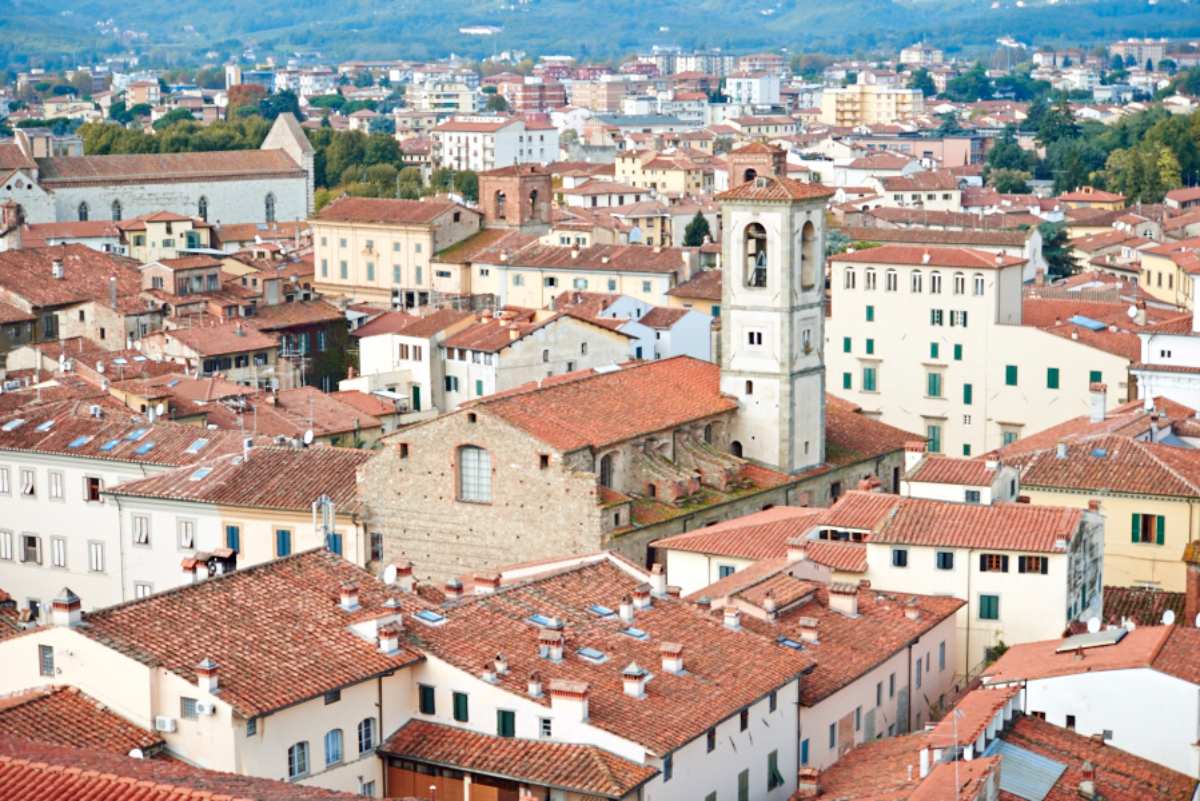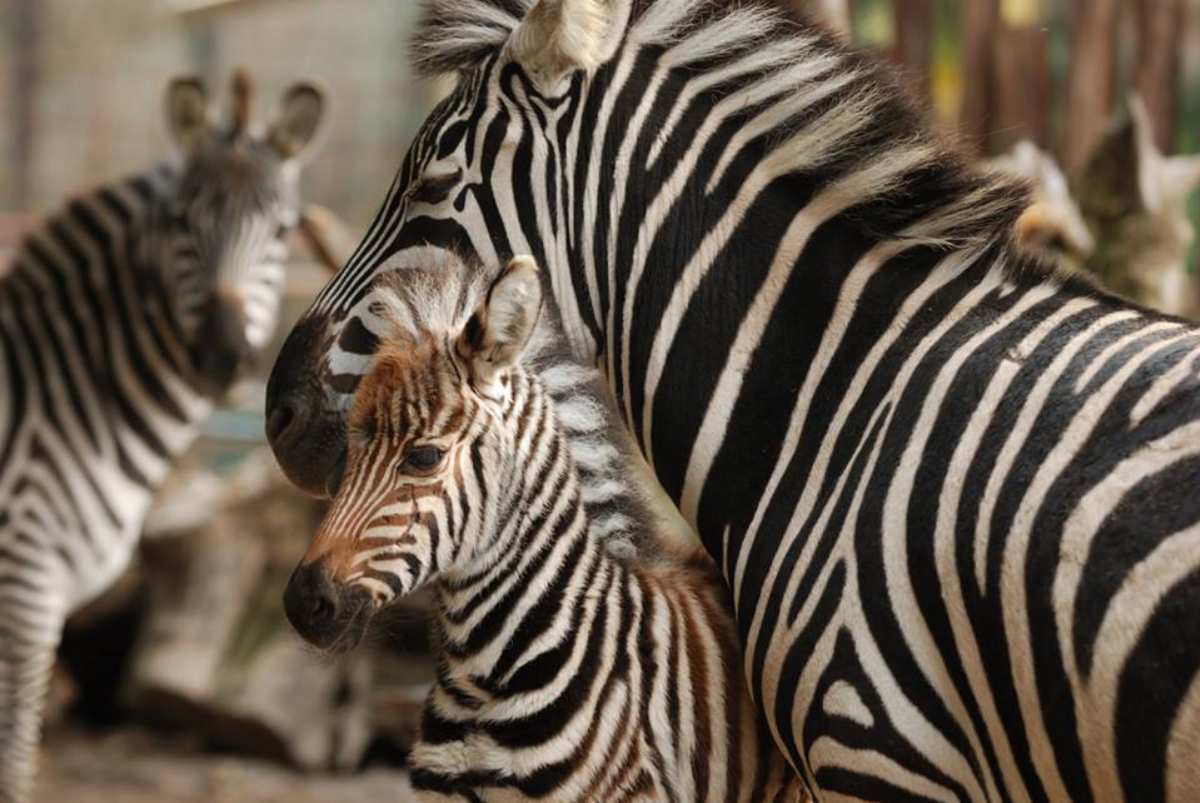 From contemporary art to wildlife wonderland
Finish out your festival days in Pistoia, preferably with an art and culture focus—this city has a smorgasbord of it. Two top native sons to know: Giovanni Michelucci, the architect behind such modern masterworks as the Santa Maria Novella station in Florence, and Marino Marini, the 20th century sculptor known for his abstract bronze horses. The latter has a dedicated museum in downtown Pistoia.

Following in the spirit of these two titans of the Tuscan novecento (20th century), kick off your day with a visit to Palazzo Fabroni, a 20th century and contemporary art museum. Offering an overview of Italian artistic movements from the post-war period up to the present day, the museum's permanent collection features works by Alfredo Pirri, Jannis Kounellis, Umberto Buscioni and Enrico Castellani, among others. Upstairs features an ever-shifting exhibition center.

Depending on your mood and your group's interests, for the afternoon you could opt for another museum or mix it up with a trip to the zoo (and no, we don't mean the music festival!) For the former, explore the house-museum of Fernando Melani (1907-1985), another Pistoia native who helped set the stage for major 20th century movements including Arte Povera and conceptual art. For the latter, if you have little ones, the Zoological Gardens of Pistoia are a must. With over 400 animals spread over 7 hectares, the sprawling space is open daily from 9.30am to 6pm and is a wildlife wonderland in an unlikely urban setting.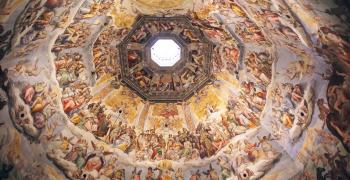 Learn more
Art and Culture
Tuscany is the cradle of the Renaissance and known all over the world for its immense artistic and cultural heritage.
continue...