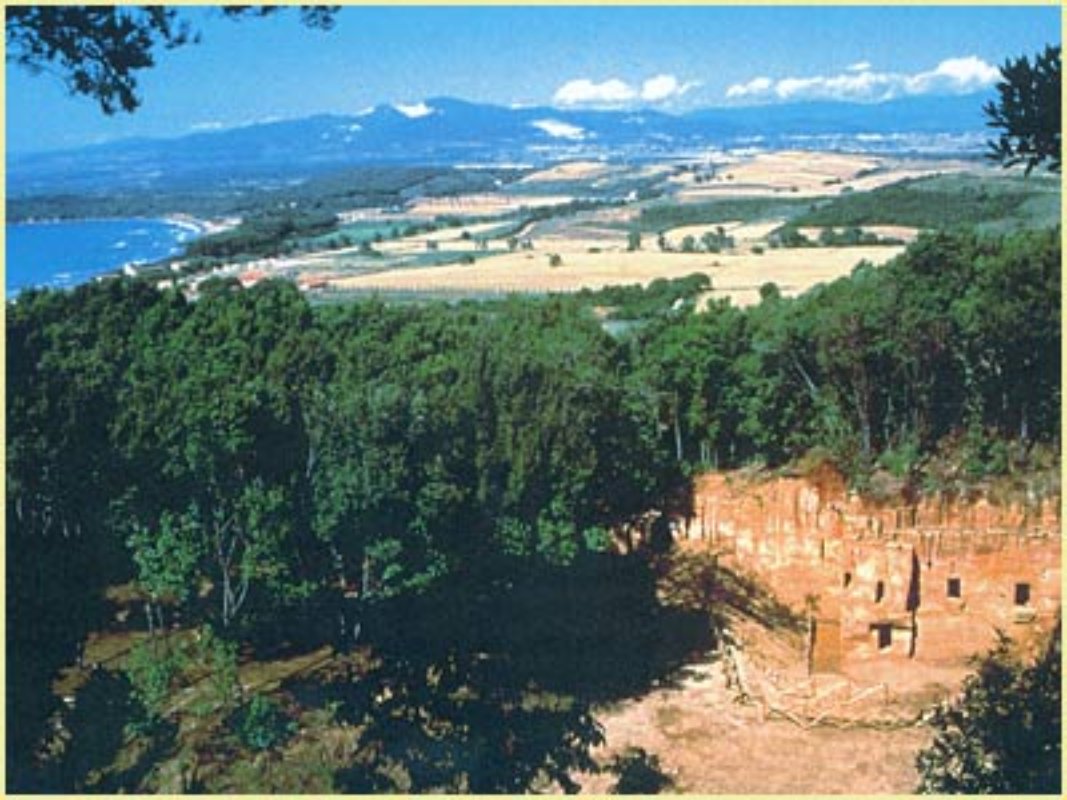 Parks and Museums on the Etruscan Coast
An area rich in history
Over 20% of the Etruscan Coast is made up of parks, protected areas, natural oases and refuges. Nature does not only act as a frame, but is the essence of this land filled with pine groves, woods and a countryside steeped in colors and fragrances. Some of the most important are the Bolgheri WWF Oasis, the Magona Park (which boasts a biogenetic oasis), the Livorno Hills Park, the Rimigliano Park, the Orti-Bottagone oasis and the Sterpaia and Montioni Parks.

The area boasts Etruscan ruins overlooking the sea at the Baratti-Populonia Park; museums rich in Etruscan, Roman and Villanovan artefacts, such as those in Rosignano Marittimo, Cecina and Piombino; archaeological digs; important international exhibitions on local history and much more.

The archaeological-mining park in San Silvestro in Venturina is an open-air museum thanks to organized visits that reconstruct the various phases of metal working from the Etruscan period to the Middle Ages.

It is an area rich in art and history: famed musician Mascagni and artist Modigliani were born here, and Fattori, born in Livorno, created the Macchiaioli school here. Permanent collections and internationally recognized painting exhibitions keep the area and its patrimony fresh and current. Cultural institutions such as CEL, Armunia and the P. Mascagni Musical Institute play an important role in promoting culture in the area.

History comes to life in tiny medieval hamlets such as Bolgheri, Populonia, Castagneto Carducci, Bibbona, Suvereto and Campiglia Marittima—true treasures hidden in the hills and woods and two steps from the sea.

Livorno was created by the Medici in 1500 as the "ideal city" and still conserves evidence of its past, including the Venetian neighborhood, its fortresses and canals that delineate the historic center.
You might also be interested in