account_balanceMuseums
The Museum of Marble in Carrara
The culture and history of marble extraction on display
The Civic Museum of Marble, founded in 1982 by the Municipality of Carrara, is home to the city's history, where the culture of marble is preserved and promoted not only through its rich permanent collection, but also with conferences, temporary exhibitions and sculpture symposiums.
The area dedicated to Roman archeology displays precious historic artefacts coming from the Roman quarries in Carrara, as well as the area of Fantiscritti e Gioia, where marble has been quarried since the 1st century BCE.
In the Marmoteca, visitors can admire 310 large marble samples, extracted in the Apuan area and in other parts of Tuscany, Italy and abroad, like the extremely rare marble that's quarried in the Egyptian desert and was used in Ancient Rome.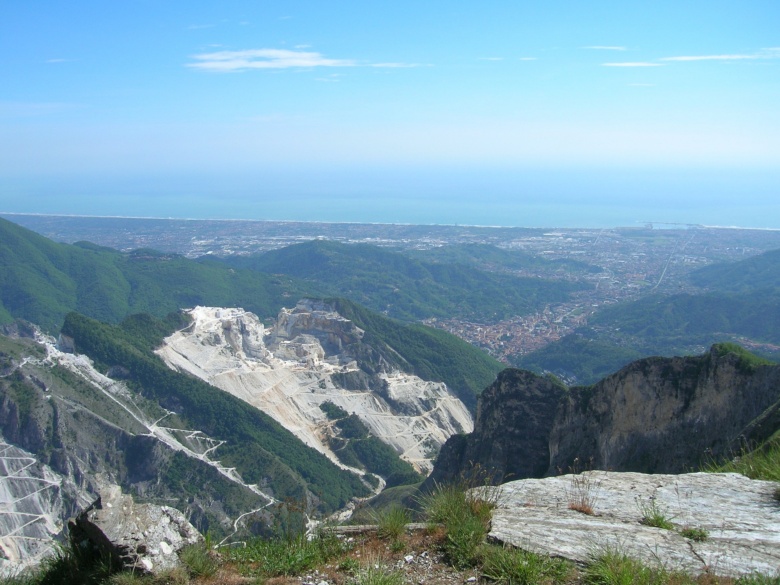 On display in the "Industrial Archeology" section are the machinery and tools used for quarrying and to work the marble, from Antiquity to present day, as well as plaster casts and reproductions of marble icons to replace originals and various works of contemporary sculpture.
The museum also boasts a library with numerous books connected to the themes of marble and local history and a multimedia area where visitors can watch videos and short films on the techniques used for working marble and how they've evolved over the centuries.

Info: Museo del Marmo
You might also be interested in