Forests and views of the Apuan Riviera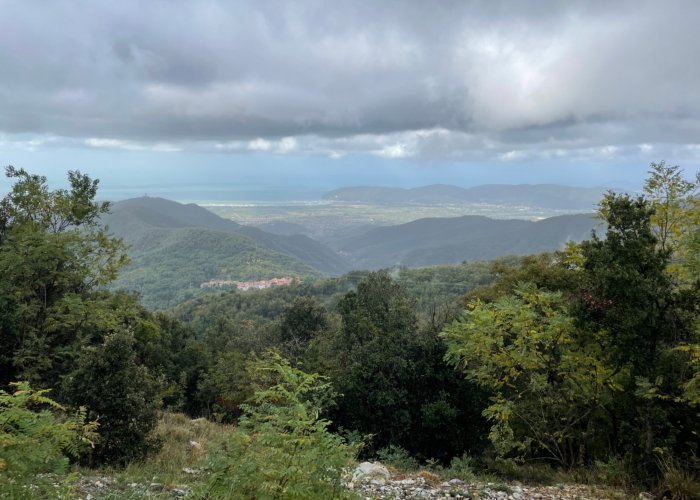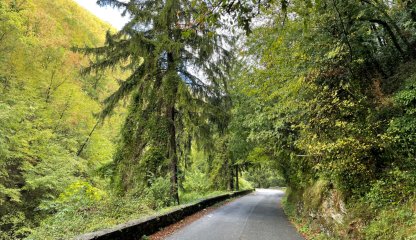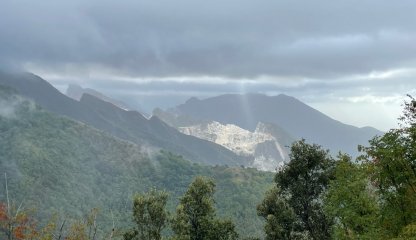 A loop bike ride in the hinterland of Carrara
The following tour takes us to discover the hinterland of Carrara, among forests and views of the Apuan Riviera and marble quarries. From Avenza station we take Via 20 Settembre and climb toward the historic center of Carrara, which is worth a visit before tackling the long climb.
We continue on the Gragnana provincial road, which climbs steeply through the woods passing through the villages of Gragnana and Castelpoggio to continue toward the ridge, near which we take the road to Campocecina.
The road climbs gradually through the woods, which occasionally opens up offering us views of the sea and the quarry. When we arrive at the Piazzale dell'Uccelliera we keep left to arrive after less than 1 km at Campocecina, from where the steep dirt road starts leading to the Carrara refuge, which is a few hundred meters away and is open all year round.
Here if we have a mountain bike we can tackle the last climb in the saddle, otherwise we return by descending toward the valley.
Once back at the junction for Campocecina, we can continue straight ahead returning to Carrara or continue the loop tour turning right in the direction of Fosdinovo. After a few kilometers slight descent we arrive in the vicinity of Fosdinovo, and after visiting the beautiful village we descend along the Ciclovia Francigena.
Once we go downhill, if we have a gravel bike we can follow the indications of the Ciclovia Francigena by riding along some stretches of the bank of the Lunense Canal, otherwise we follow the trail and ride along a maze of paved secondary roads back to the starting point.
Explore
Discover something of interest near this itinerary
[]