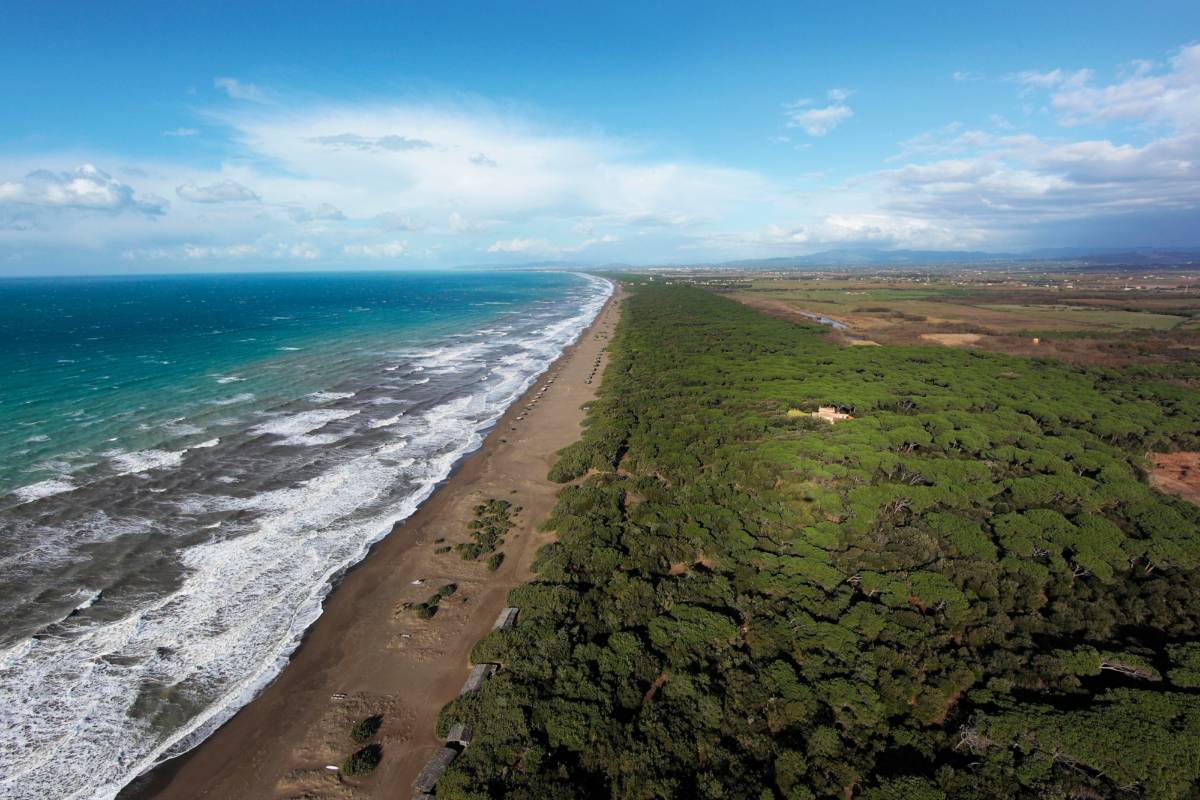 Photo ©Photo Graphic Studio
Travel the Tuscan coast by motorcycle
Panoramic roads along the Tyrrhenian Sea
Tuscany's coast runs along the Tyrrhenian Sea for hundreds of kilometres, making it the perfect route for a spectacular motorcycle trip, with visits to beautiful towns along the way. This panoramic road trip can be taken both in the summer and in the low season, and boasts a whole lot of culture, food, landscapes and picturesque roads.
Set off from Castiglione della Pescaia, with its famous Castello Aragonese that dominates the landscape and looks out over the coast. This seaside town is a destination point for its fine sandy beaches and lively town centre. Once on the road, follow the coves and head towards Rocchette. Cutting through the pine groves along SS3222, turn towards Follonica, and If you love golf, take a left for Punta Ala.
Our destination is Piombino, which you can get to by following the salt ponds and the Torre del Sale farm. Apart from being the departure point for ferries going to the Tuscan Archipelago, the town holds a nice surprise: piazza Bovio and its castle. The old Etruscan city of Populonia is the perfect place for a cultural stop: both the fortress and the necropolis are worth visiting, as is the golf course in Baratti.
Now head inland and visit two fabulous towns: Campiglia Marittima and Suvereto.The road in this stretch of the journey is a thrill of winding turns as it leads back to the coast, to Donoratico, passing through Castagneto Carducci, the birthplace of poet Giosuè Carducci. A brief return to via Aurelia offers an enjoyable view of the cypress trees that introduce Bolgheri and its castle. Along the way, stop in Montescudaio: on a clear day, from the piazza in front of the church you can see the islands of Capraia, Gorgona and Elba.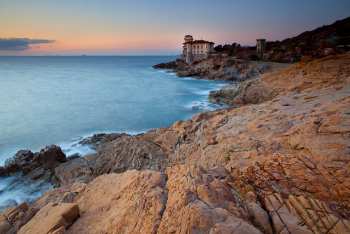 Hungry for curves and bends, move on in the direction of Riparbella, following playful roads that lead to Castellina Marittima and Pomaia, the latter of which is famous for the Baccello food festival and a Tibetan monastery. A new descent towards the sea takes leads to Castiglioncello, whose piazza is a meeting point for bikers on the weekend. Continue down via Aurelia, avoiding the highway. This coastal road offers fabulous views of the port of Livorno. After passing Quercianella, look for the turn off to the right that leads to Sanctuary of Montener.
Now that you've arrived in Livorno, check out the Terrazza Mascagni, Fortezza Vecchia and the Venetian quarter. But take note: this area deserves more than just a glance. From Livorno, Pisa is a hop, skip and a jump away: Migliarino Nature Reserve, then climb towards the Quiesa, enjoying a few twisty turns on the way to Viareggio: the city of Burlamacco, the official mascot of the Tuscan carnival. The final leg includes a journey along the sea, with view of the Versilia, elegant Forte dei Marmi and intellectual Pietrasanta, before coming to an end in Marina of Carrara.
You might also be interested in