Museums by the sea: art and archaeology
More than sunbathing
One of the best qualities of Tuscany is its ability to combine natural beauty with a centuries-long culinary culture, artistic excellence and varied cultural offerings. This is what makes it the perfect place for a holiday. From Carrara to the Argentario, the region offers numerous 'places of culture' like museums and archeological sites, as well as curious collections such as the Doll Museum in Suvereto and the Casa Rossa Ximenes in Castiglione della Pescaia which, after an interactive visit, offers two hours in a boat chasing aquatic birds in their lagoon habitat.
You might also be interested in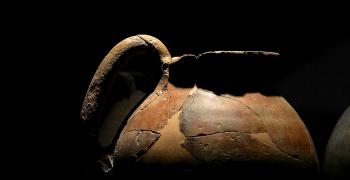 trip_origin
Learn more
Etruscans
Mistery, history and arts: exploring Tuscany in the footsteps of the Etruscans means getting in touch with an ancient, fascinating and enigmatic
continue...