Giglio Island in the Tuscan Arcipelago: travel tips
How to get there, what to see and do, recipes and events
There's a hidden treasure surrounded by the Tyrrhenian sea, here in Tuscany. It features wonderful beaches with crystal clear waters, and it's called the Giglio Island (Isola del Giglio in Italian). If you want to organize a trip to visit this slice of Heaven, here are some useful information and advice for you.
The island of Giglio is 11 miles far from the Argentario cape, on the Tuscan coast, it's large 21 square kilometres and has a mild climate, a wonderful sea all around, a paradise for scuba divers and those who enjoy snorkeling or simply swimming.
The largest part of the island is wild and covered by Mediterranean vegetation, in which animals and rare species of plants live peacefully. You'll get lost in a magnificent whirl of fragrances, unforgettable sunsets, colours, tasty dishes, small villages and stunning beaches!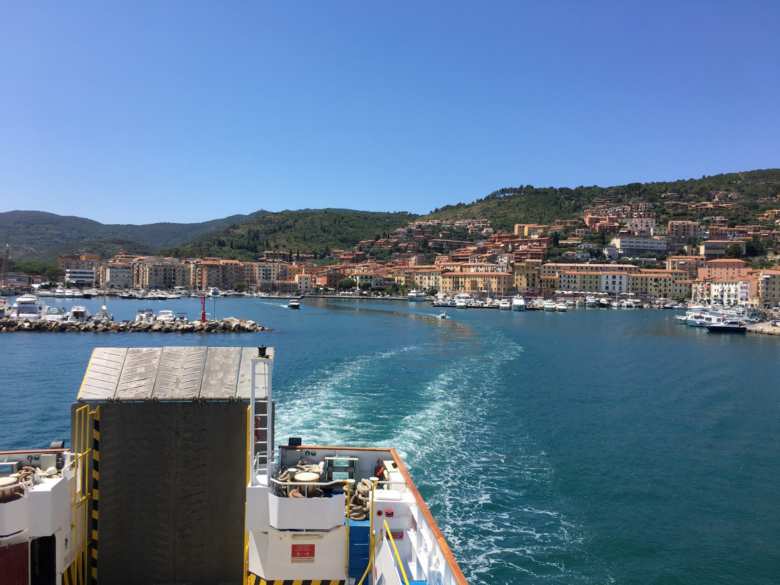 There are two ferry companies that drive you from Porto Santo Stefano (Monte Argentario) to Giglio Porto: Toremar (toremar.it) and Maregiglio (maregiglio.it)
The first thing to know about the Island of Giglio is that there is a strict policy about cars and motorbikes. During the month of August, if your license plate is Italian, you cannot embark your means with you, unless you stay on the island for more than 5 days and fill a self-certification. But don't worry: cabs (up to 8 passengers) and buses are available or, if you prefer, you can rent a car, a motorcycle or even a boat.
What to see: Giglio Porto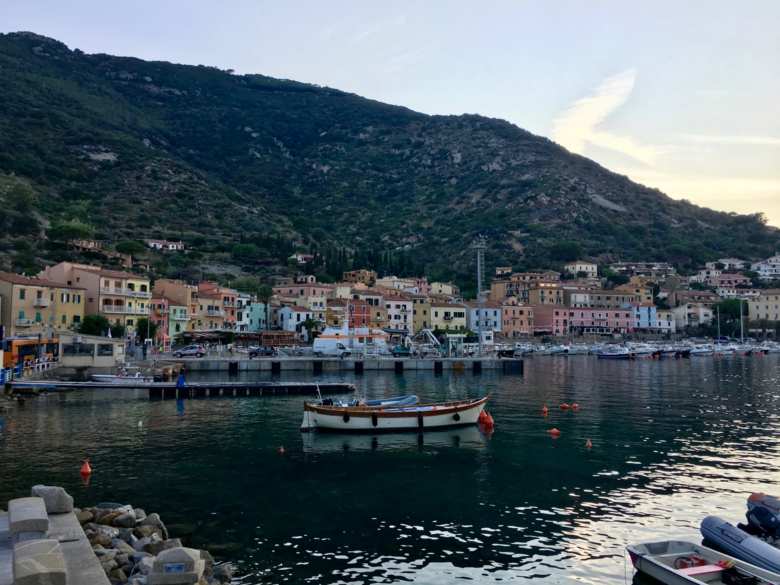 Giglio Porto (the meaning of the name is Giglio's harbour) is settled on the east side of the Island: you can reach it by ferry from Porto Santo Stefano. Its origins are ancient, since there still are traces of the old Roman port.
Nowadays, the port of the Giglio Island is a small, coloured village facing the sea, with two lighthouses and the old Saracen tower ("Torre del Saraceno"). It's the heart of the island, especially during the summer, when all shops, bars and restaurants are open until night. In Giglio Porto you can find all the main services, such as banks, the post office, the pharmacy and, as said above, motorcycles/cars/bikes or boat rental. From the island's harbour, some of the Giglio's best beaches are easily reachable: Cannelle, Caldane and Arenella.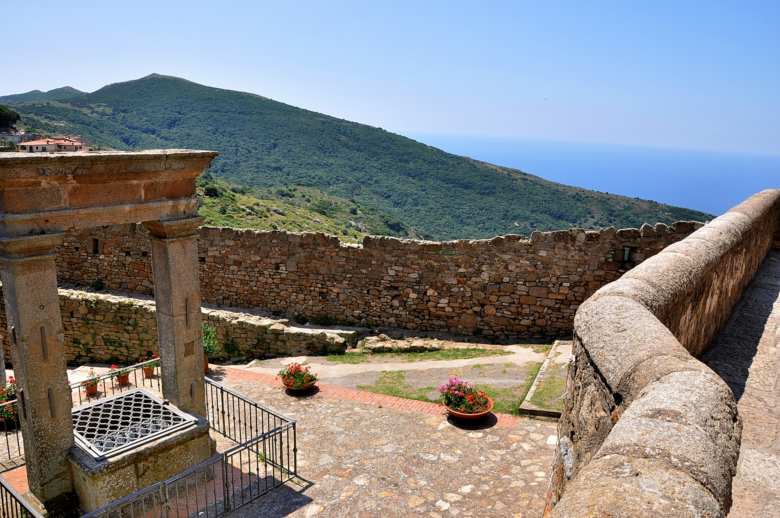 Giglio Castello (or Giglio Castle) is a medieval fascinating village with massive towering city walls upon which it's possible to walk as the ancient soldiers used to do. Get lost through its narrow streets, enter the old churches and watch the beautiful view from the scenic overlooks: if the sky is clear you'll be able to see the islands of Giannutri, Elba and Corsica. Don't forget to visit the San Pietro Apostolo Church from which you will enjoy an amazing view.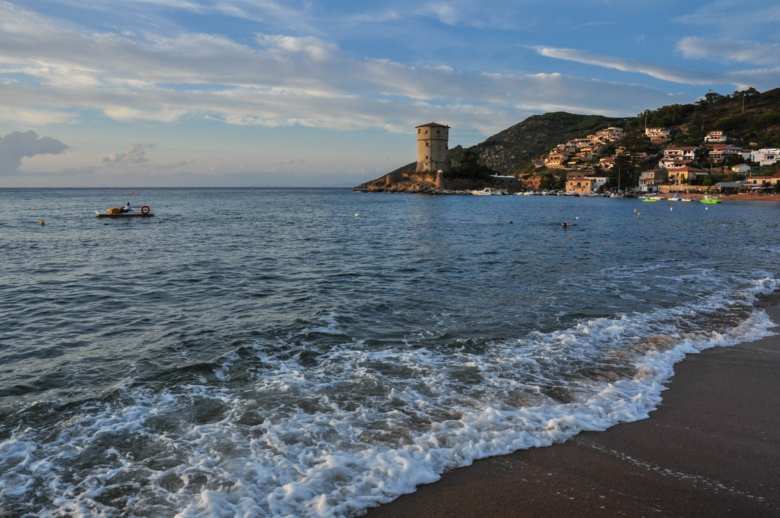 Giglio Campese is 5 kilometers far from Giglio Castello. The town is settled on the west coast of the island facing the homonym small bay (Golfo di Campese), with its huge sea stack and the Campese Tower. This village isn't as old as the harbour: its most ancient building (the sighting tower) dates back to the eighteenth century. In Campese you can find a lot of touristic accommodation, such as residences, hotels and private houses to rent, moreover there's an amazing beach with tiny pebbles and a sea that will leave you speechless. The sun sets just in front of this beach and the sight is amazing!
The best places where to dive are: Secca i Pignocchi, i Tralicci, punta delle Secche, punta del Fenaio, cala Monella, punta del Morto, secca della Croce, cala Cupa, le Scole, secca Zampa di Gatto, scoglio di Pietrabona ,cala del Corvo, punta del Capel Rosso and cala dell'Allume.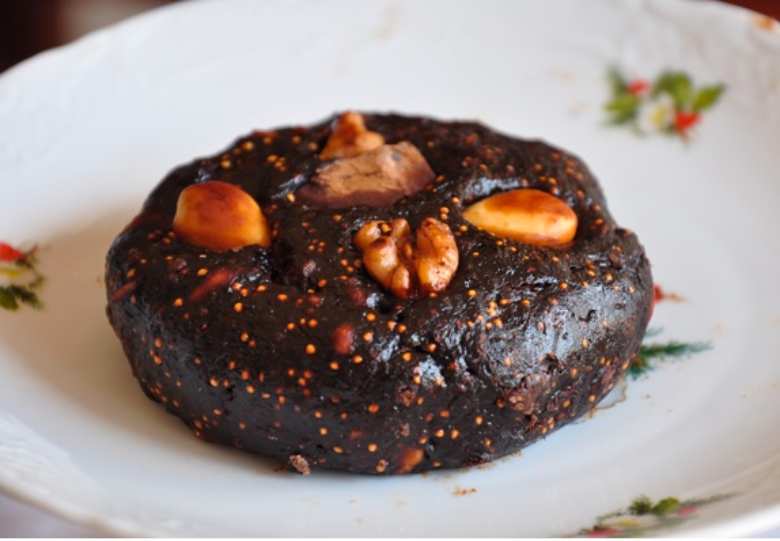 Enjoy the tasty local products like the white Ansonaco wine, the tonnina fish and the sweet panficato, made with figs.
If you want to visit Giglio Island on a traditional event or celebration, go there in August and in September. On August 10, they celebrate San Lorenzo with the palio marinaro and its parade and also a religious procession leading to the seaside. At the end of the day, in the main square, there's a concert and a fireworks show.
Other important events are San Rocco on August 16 and San Mamiliano on September 15 .
You might also be interested in
nature_people
Learn more
Outdoors
Tuscany is not only the region of art towns and hamlets: there's another face of Tuscany that is genuine and wild, waiting for you to discover and
continue...