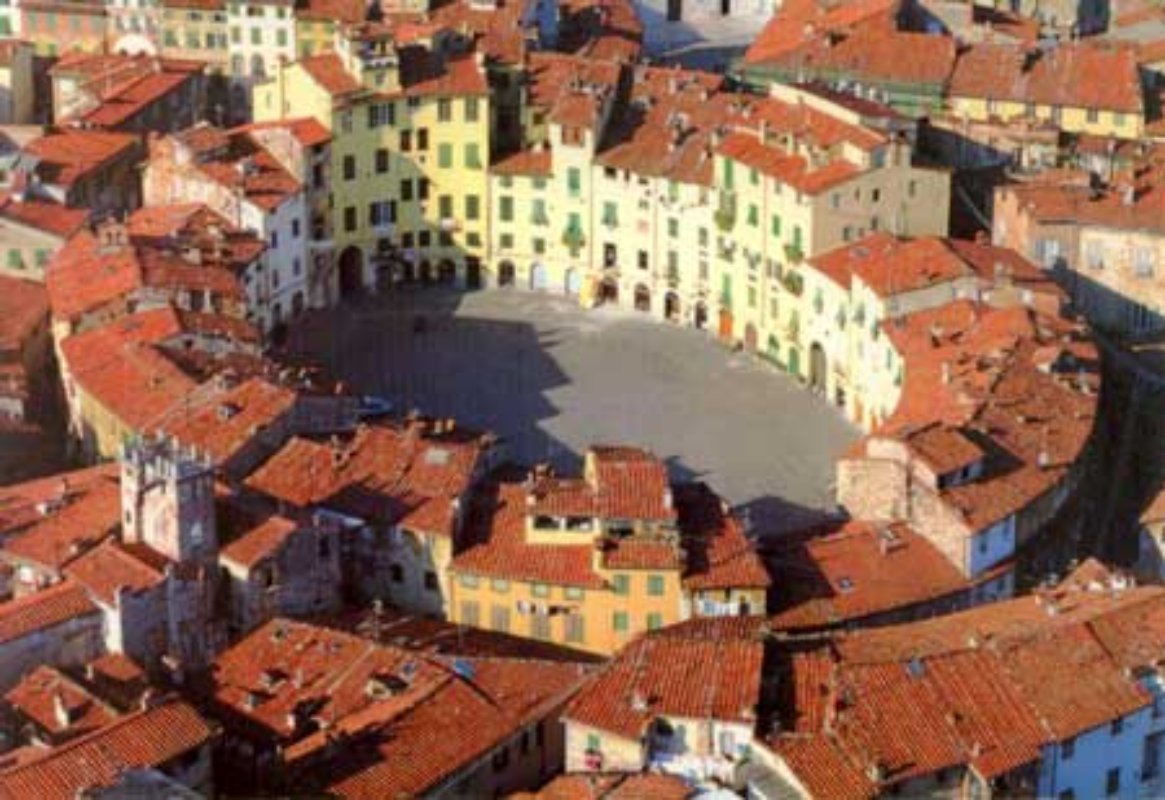 The Romans in Tuscany
There is much evidence of Roman civilisation all over Tuscany, from Piazza del Anfiteatro in Lucca to the theatre in Fiesole
Romans began living in Etruria from around the third century BC. First they came slowly and had several of the region's towns simply handed over to them. This powerful neighbour became more forceful in the first century BC when they managed to overcome the resistance of the Gauls who had allied themselves with the Etruscans. However, Rome may have imposed its rule over the region, but not its culture. Pre-existing cultural elements and ancient traditions continued regardless of the new Roman rulers.
Where evidence of Roman rule in Etruria is most evident is in the large public works they carried out. The Romans were master builders and organisers and the first thing they did was to build a road network throughout the region. This road network both helped their northern expansion and also increased trade. Many of Tuscany's main roads today have Roman origins such as the Via Aurelia (along the coast), the Via Clodia (which connected Veio to the via Aurelia), the Via Cassia (from Rome to Faesulae) and the Via Flaminia (which connected to the other side of the Apennines and passed through Arretium).
Many city's in Etruria, such as Arezzo, Cortona and Pisa, didn't resist 'Romanisation', although they did nothing to openly support their invaders. Despite increased trade along the new Roman roads and increased urbanisation, the region's art went into decline. This was due to the Roman civil wars that occurred in Etruria and the spread of deadly malaria.
We can still find traces of ancient Roman civilisation in many of Tuscany's main cities today. For example: the heart of Roman Florence was where Piazza della Repubblica now stands (the ancient castrum), the theatre and roman baths in Fiesole, the theatre and amphitheatre in Arezzo, the Bagni di Nerone' baths in Pisa, the theatre and baths in Volterra, the evocative Piazza del Anfiteatro in Lucca, the walls in Cosa, the grandiose remains of the ancient settlement in Roselle and the recurring symbol of the Capitolina Wolf in Siena.
The most beautiful natural areas of the region also contain a good deal of evidence of Roman civilisation. There's evidence of splendid Roman residences and villas on the Island of Elba, for example, and also in Giannutri, Gorgona, Porto Santo Stefano, Cecina and Massaciuccoli.
You might also be interested in