Florence's most striking attractions
City of the Renaissance, culture and wine
In the historical center of Florence, visitors can retrace Italy's entire history. The most important cultural sites are scattered throughout city, which is why since 1982 UNESCO has included the historic centre of Florence's in its list of World Heritage Sites. The four historical districts of Florence, each with its own personality, are undeniably irristible to visitors and locals alike.
In the district of Santa Maria Novella, UNESCO highlights the church and adjacent museum where visitors can admire masterpieces by Masaccio and Ghirlandaio. Also in this area is the Marino Marini Museum, a museum completely dedicated to the work of this Tuscan sculptor. Palazzo Strozzi, home to amazing art exhibitions, is another locale that UNESCO lists as are the Church of the Holy Trinity and Ghirlandaio's Last Supper in the Church of All Saints.

UNESCO also recommends a visit to Florence's main cathedral, Santa Maria del Fiore, which features the gigantic dome by Brunelleschi and the adjacent bell tower, designed by Giotto. At the Galleria dell'Accademia, visit Michelangelo's David, a Renaissance masterpiece.

The Santa Croce area boasts the breathtaking basilica of the same name, featuring extraordinary frescoes and works by Giotto. Pass through one of the most beautiful piazzas in Florence, Piazza della Signoria, to relish in the beauty that is Palazzo Vecchio and the world's most famous art gallery, the Uffizi.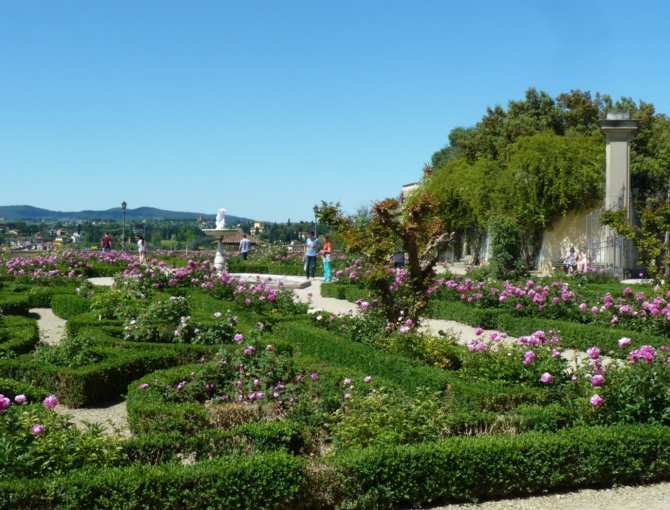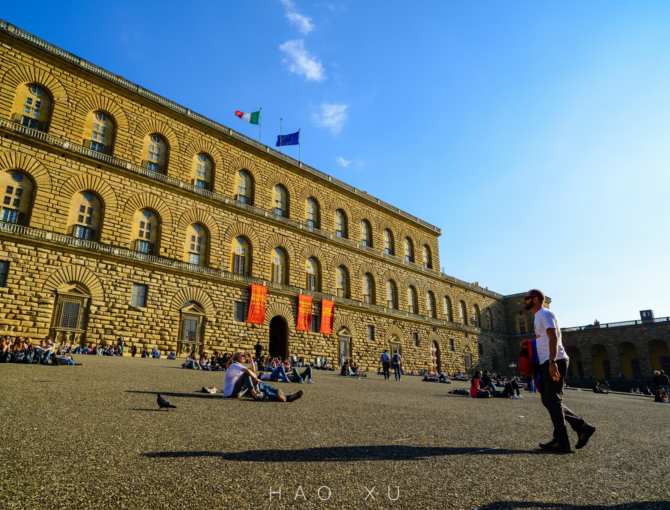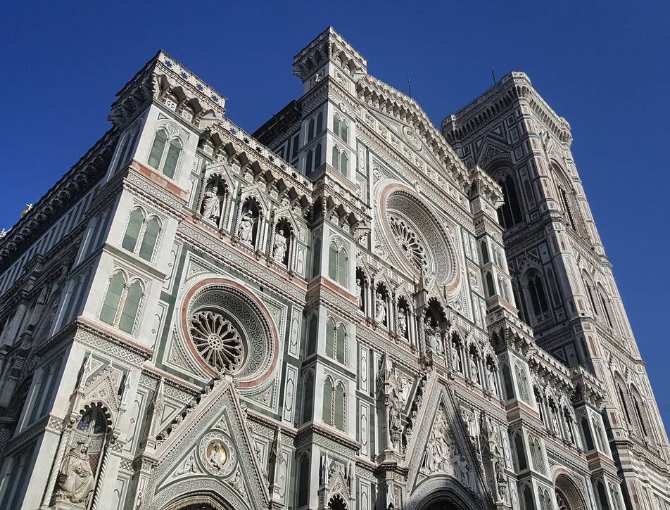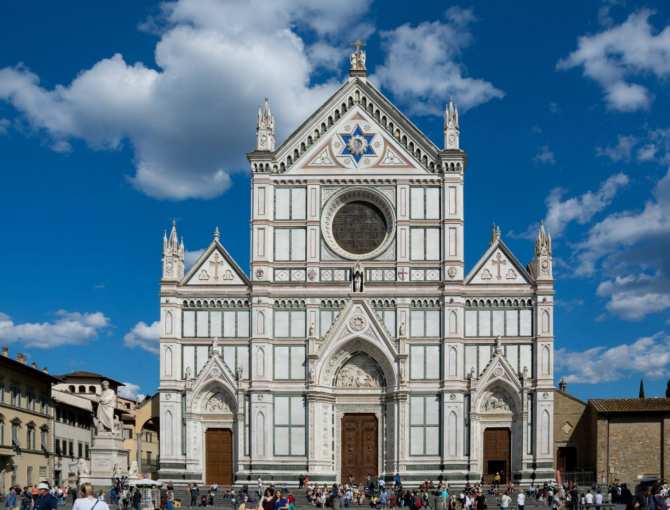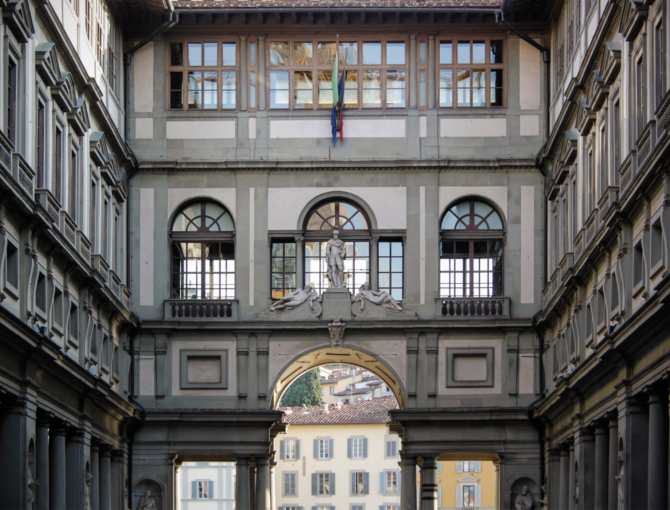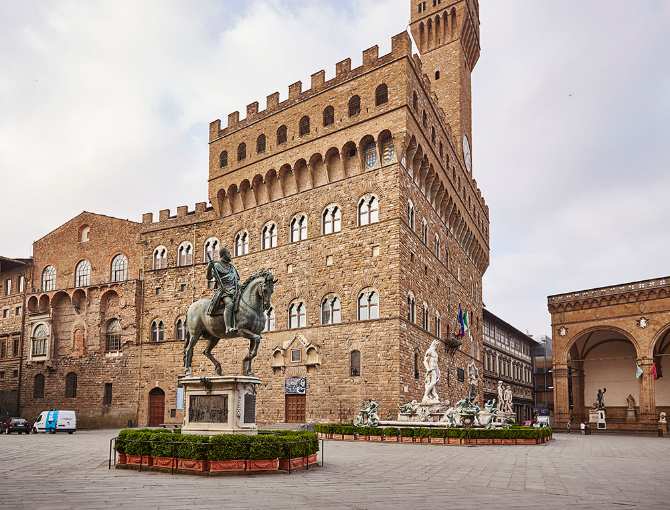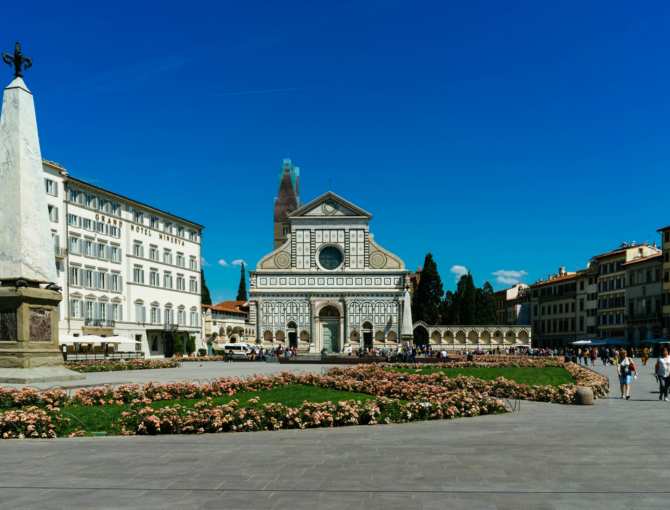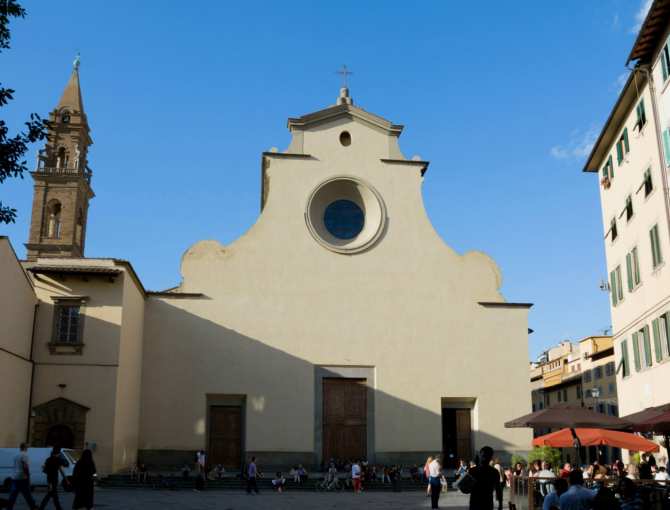 Head to Palazzo Pitti and tour its rooms, filled with endless collections of masterpieces. The enchanting Boboli Gardens and breathtaking panoramic views of the city from piazzale Michelangelo are two more attractions that are not to be missed.

Another lively area is that of Saint Ambrogio, where you can relive the city described in Vasco Pratolini's novels, with its bustling daily life, sounds and flavors of Florence's traditional food and wine, and original arts and crafts. This area of the city still celebrates the Tuscan tradition, which can be found on the menus of its local eateries, as well as nearby markets and shops.

In Oltrarno, you will find one-of-a-kind boutiques in a maze of creative workshops boasting the quality and tradition that artisans continue to keep alive today.

Florence is considered the cradle of European culture and wine, and the production and trade of world-class wines have deeply marked the city's economy. Today, many of the oldest noble families in Florence, such as the Antinoris, Frescobaldis and Ricasolis, just to name a few, are still in the wine business. The Province of Florence has two DOCG (Denomination of Controlled and Guaranteed Origin) wines, five DOC (Denomination of Origin) wines and three IGT (Typical Geographic Indication) wines.
You might also be interested in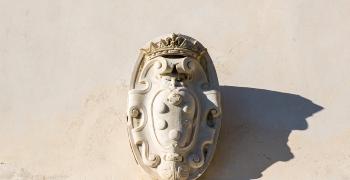 emoji_flags
Learn more
UNESCO sites
Tuscany is truly an open-air museum like nowhere else in the world. Cities that are rich in artworks alternate with centuries-old villages and a
continue...