Places of worship
Basilica of Santa Maria Novella in Florence
A treasure trove of masterpieces by Masaccio, Giotto, Botticelli and Filippino Lippi
The Basilica of Santa Maria Novella is one of the most significant churches in Florence, with its coloured marble, elegant form and works of art kept inside. The basilica and adjoining cloister were built by the Dominican Order in the 13th century, starting with the small Church of Santa Maria delle Vigne, called this because of the countryside which surrounded it at the time.
The spectacular white and green marble front was started in 1350, when the lower part was designed in the Romanesque style, while the upper part was only finished in 1470 by Leon Battista Alberti.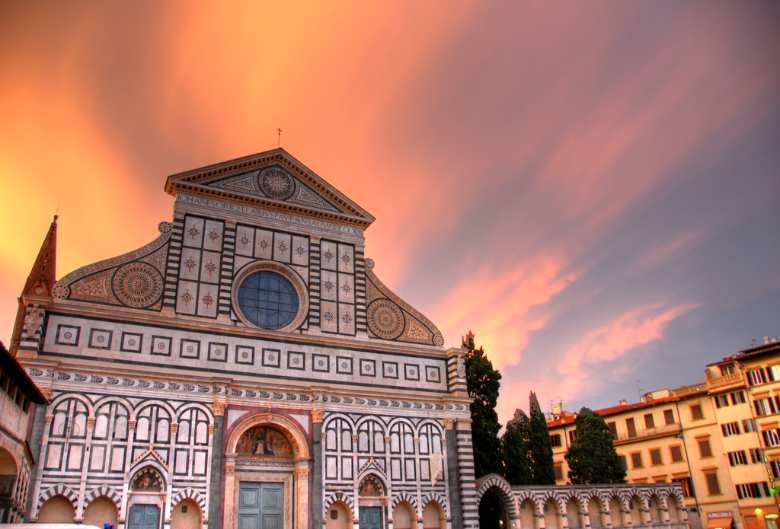 The inside of the church, the first example of Gothic architecture in Florence, is a treasure trove of artwork. Starting with Masaccio's 1424 Holy Trinity, the fresco in which he experimented with perspective for the first time, thus becoming the pinnacle of Renaissance art, followed by, at the end of the nave, Giotto's great Crucifix from 1290 stands at a striking height of 4.5 metres and is one of the spectacular pieces from the artist's earlier works.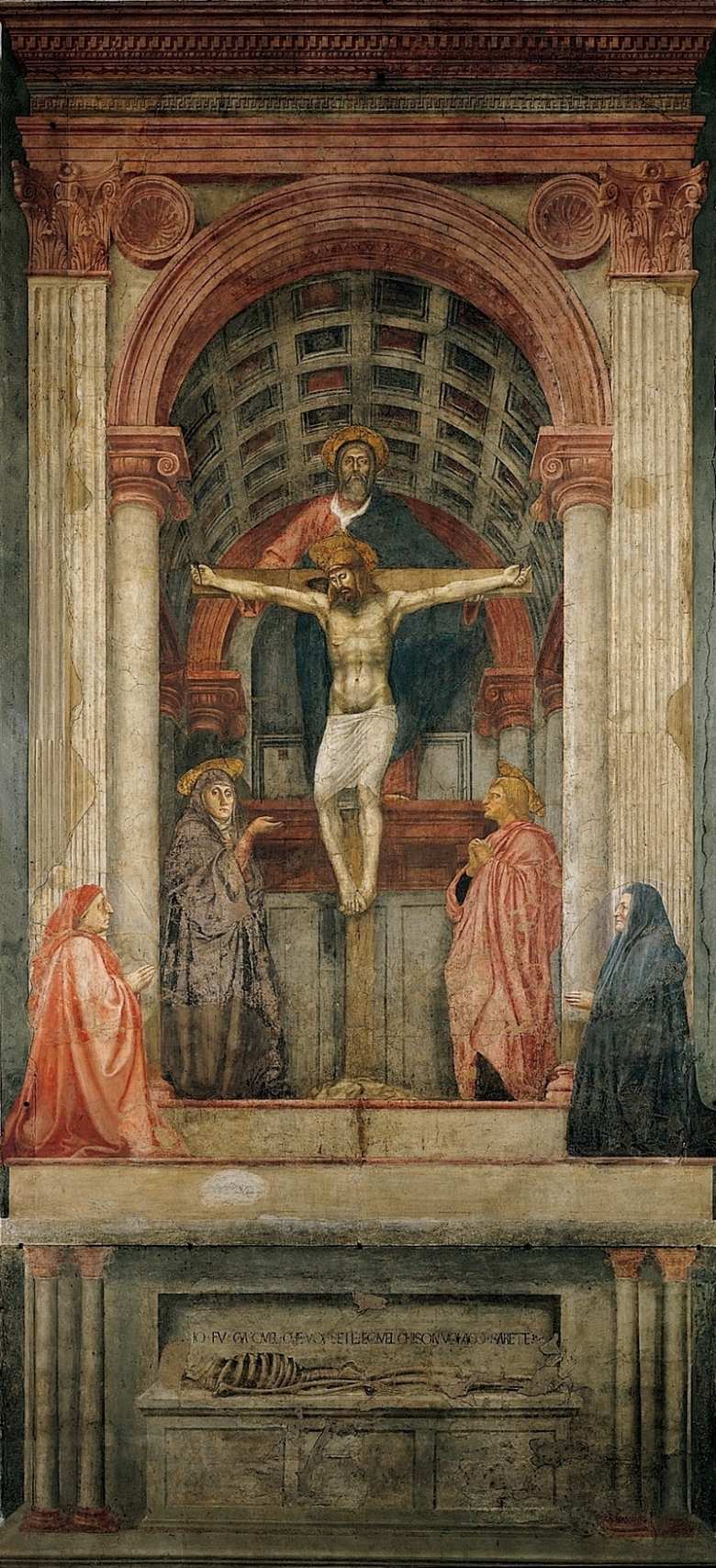 In the Strozzi Chapel, there are Filippino Lippi's frescoes which depict the life of Saint John the Evangelist, while the Tornabuoni Chapel is decorated with a fresco depicting moments from the life of the Virgin Mary and Saint John by Domenico Ghirlandaio with the help of apprentices from his workshop; Michelangelo was likely to be among them.
Also noteworthy are a nativity scene, painted by Sandro Botticelli near the start of his career, and Filippo Brunelleschi's Crucifix in the Gondi Chapel, the only of his sculptures to be made of wood. According to Vasari, this would have been sculpted to rival Donatello's Crucifix in Santa Croce.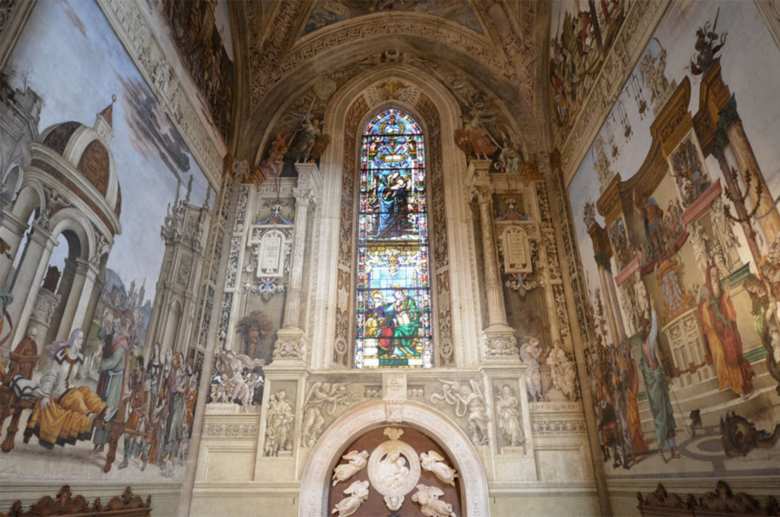 Additionally, you can visit the entire Santa Maria Novella monumental complex, giving you access not only to the basilica but also to the cloisters and all of the Dominican spaces, including the famous Green Cloister which contains frescoes by Paolo Uccello, the Spanish Chapel, frescoed by Andrea Bonaiuto and the Cloister of the Dead.
Info: www.smn.it
Florence
A stunning city where you will lose yourself in the art, history, fashion and traditions of Tuscany
No one plans a visit to Tuscany without planning a visit to Florence: the city of the lily is a treasure trove of artistic treasures and the centre of a fervent vitality. Aside from its exceptional heritage of art, bearing witness to its centuries of civilisation, Florence can be enjoyed in so many ways: promenading along the enchanting riverbanks at sunset, entering the bohemian alleys of ...
Morekeyboard_backspace