Retro bike rides in Tuscany
Imagine yourself taking a charming trip through time on a vintage bike in the idyllic Tuscan countryside
Dust off your vintage suit and join in the nostalgia of historical cycling. See the Tuscan landscape as it once would have looked, cable knit sweaters and grand bicycles, flying along or gently pedalling through the olive groves, the sun smiling down on the idyllic scene.
L'Eroica in Gaiole in Chianti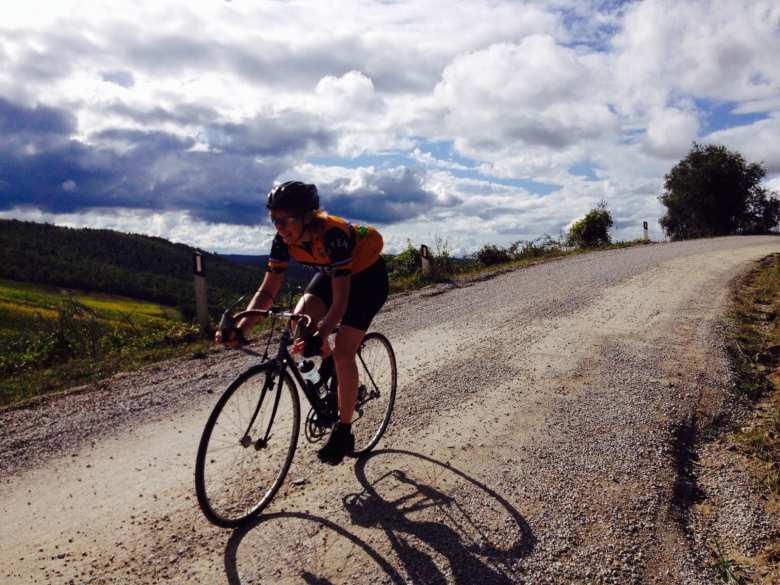 Held in Gaiole in Chianti on the first Sunday in October, L'Eroica bike race takes you back to simpler times, crossing the wonderful landscapes of the Sienese Chianti, Crete Senesi and Val d'Orcia. The non-competitive event is open to everyone, provided they are using a vintage bicycle from at least before the 1980s that has a metal frame, gears, and cage pedals. Routes go from 38km to 205km over both paved and the famous Tuscan unpaved 'white roads'. Limited to 5,000 participants, L'Eroica consists of four different routes ranging from 32-209 km long. Reward yourself upon completion with local products from bread and honey to the traditional Tuscan bread soup (Ribollita) or stock up on supplies at a bicycle market. Historical dress is a must, adding to the sense of occasion and fit for the "heroic" occasion, the apt name for the spirited festival.
More info: L'Eroica website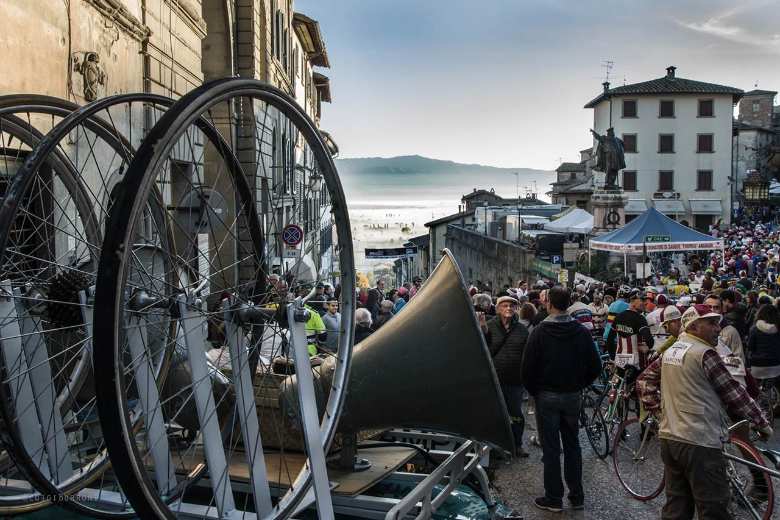 The magnificent village of Anghiari in the Arezzo province dominates the valley and is a truly stunning setting for this non-competitive cycling event held in October. With a nod to the 1950s and 60s, vintage clothing of the era must be worn, meaning wool sweaters and shorts, not the lycra of today's sporting heroes. L'Intrepida features three different routes from 42km, to 85km, and for the truly committed, 120km. With an ever-growing number of participants from all over the world, the passion for vintage cycling is contagious, made all the more pleasurable with antique markets and food and wine delights for both participants, supporters, and passers-by.
More info: lintrepida.it
The beguiling Tuscan village of Bolgheri is host to a vintage bicycle race in Spring, since 2012. So long as the bike is from before 1987, (and adheres to a few other technical rules) consider yourself welcome to a day of fun, friendship and of course, historical cycling. Usually held in April each year, make the most of the sunny springtime with local treats and one of the most impressive landscapes in the world.
More info: etruscaciclostorica.it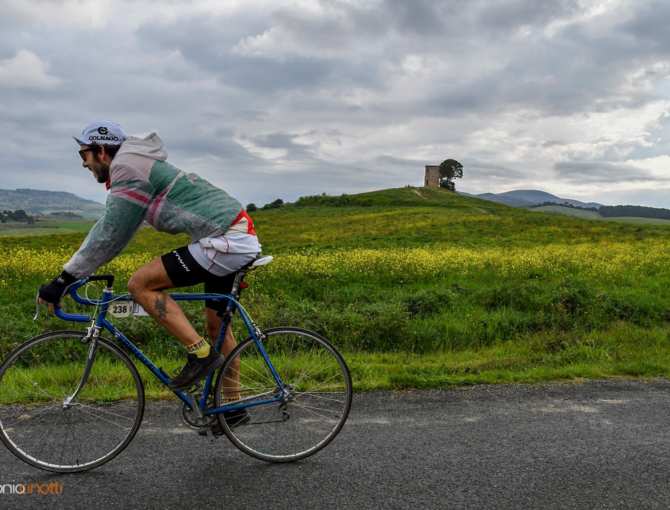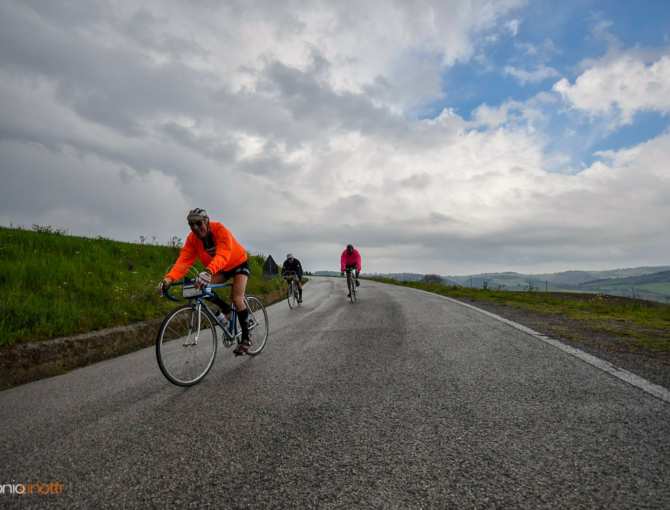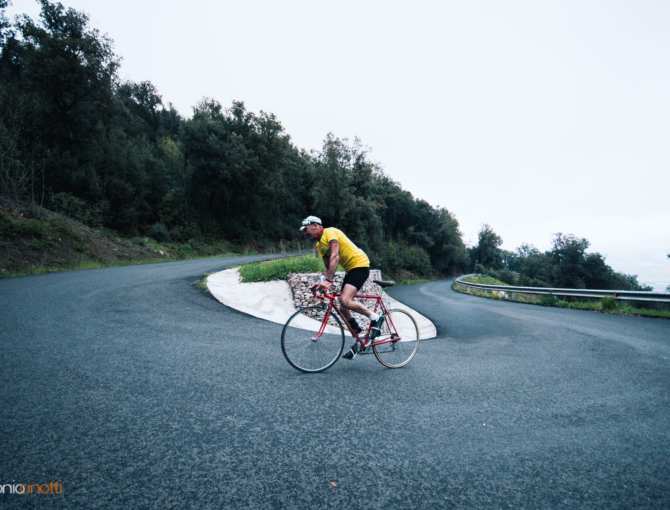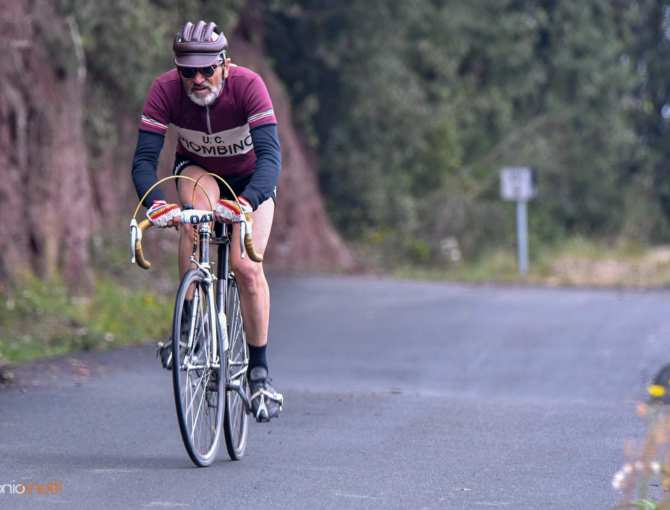 Held in early June, La Medicea begins in Carmignano, winding through vineyards, olive groves and bubolic beauties, all while discovering Medici villas and picturesque villages, this is as much a guided tour as it is a sporting event. La Medicea has also been a stop for four of the six years of the Vintage Tuscan Cup circuit, making it ever-popular with cycling aficionados.
More info: lamediceaciclostorica.com
Spectacular scenery, fabulous food and good times ensured, the L'Ardita historical bike race and the 'Bicinfiera' Arezzo Bike Fair are the perfect events for vintage bike enthusiasts. A great programme of events is held in Arezzo's delightful piazza Grande in March/April. Tackle the famous Aretine climb of Alpe di Poti as well as two other routes called the Gourmet and Classic rides for less experienced riders.
More info: lardita.com
You might also be interested in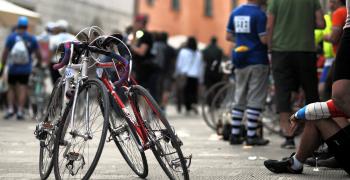 directions_bike
Learn more
Cycling
Cycling is the best way to delve deep into the soul of a territory. It allows you to reach the most beautiful places by taking the less-travelled
continue...