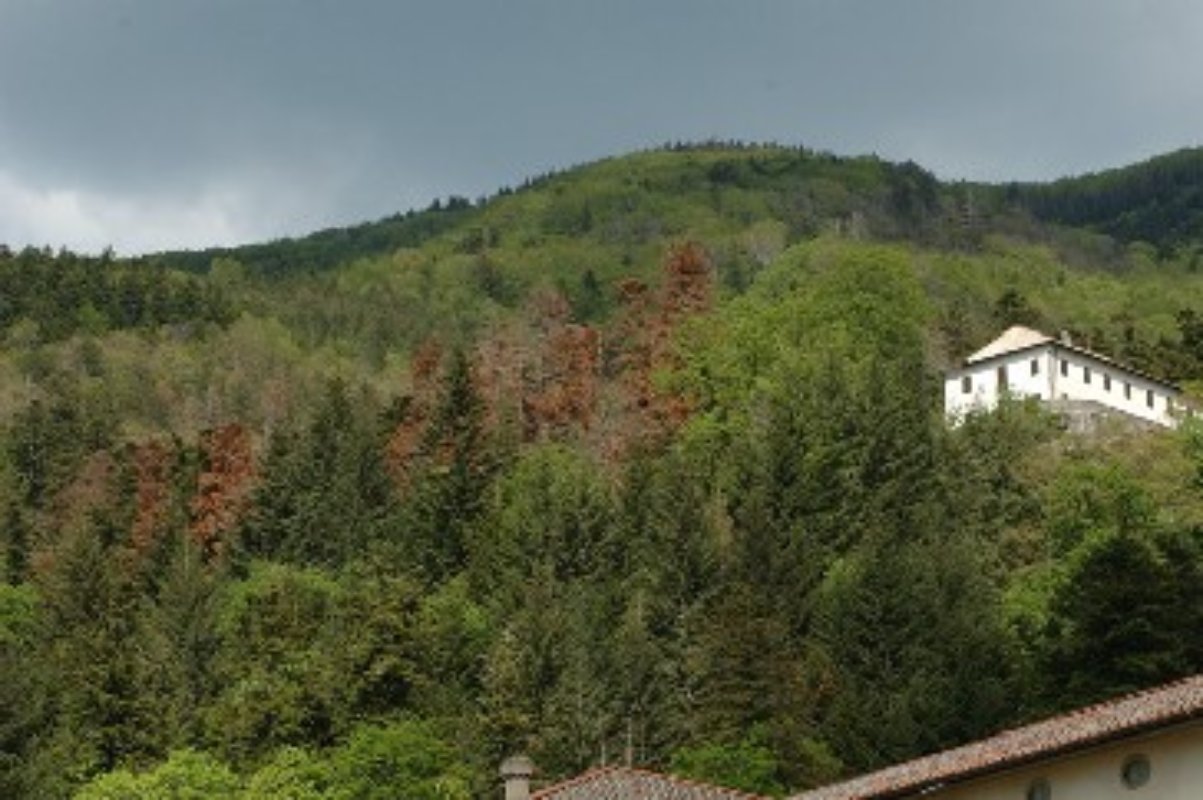 D'Annunzio and his mad love for "Giusini" in Vallombrosa
Dangerous liaisons, betrayals and escapes during the writer's 1908 summer stay
Her name was Giuseppina Macini, but for Gabriele D'Annunzio she was "Giusi" or "Giusini". She was unhappily married to Count Mancini di Giovi, a man more in love with wine than with his wife.

Giusi and D'Annunzio began passionately meeting in 1907 but the liaison was quickly discovered. The scandal was great and the woman had no choice but to end the relationship. It was the summer of 1908 and D'Annunzio was in Vallombrosa where he had taken up residence at the Grand Hotel. The writer could not find a moment's peace from his broken heart and tried various times to reestablish the relationship with his lover.

Giovanni Pestelli writes in Microstoria (D'Annunzio's Hot Vallombrosa Summer): "We know that the poet was seen at the Verna sanctuary in the company of two women, one of whom was Countess Mancini. Later, on the eve of Ferragosto, D'Annunzio left Vallombrosa and went to Rassinda where he waited for his Giusi before the two began a little trip/escape first to Perugia then to Assisi".

After returning to Tuscany, D'Annunzio even saw his lover in her husband's villa in Palazzetti, though the relationship was destined to end quickly thereafter. Giusi's family insisted she end her relationship with the poet and she did. The last time they saw each other was in Florence. She was welcomed back into her husband's house but had a nervous breakdown shortly after and risked being put into a mental institution.

As usual, D'Annunzio found solace in the arms of another woman, though he never forgot his beautiful Giusi, as numerous subsequent letters and telegrams attest.
You might also be interested in
Vallombrosa
Vallombrosa is close to Florence and immersed in a centuries-old forest. This natural paradise was chosen in the 11th century by the Benedictine monks for their worldly refuge. ...
Scopri Vallombrosakeyboard_backspace