Discover a different Florence
A guide to explore the more underground and alternative places in the city
Florence is a city of slow discovery, just because there's so much to see and do: monuments, streets, squares, buildings and museums. But there's also a more hidden and alternative side to Florence, with less crowded neighbourhoods and places tucked away from the usual tourist haunts. This guide takes you on a tour of a more underground Florence, a city of music, fashion and art.
Underground clubs in Florence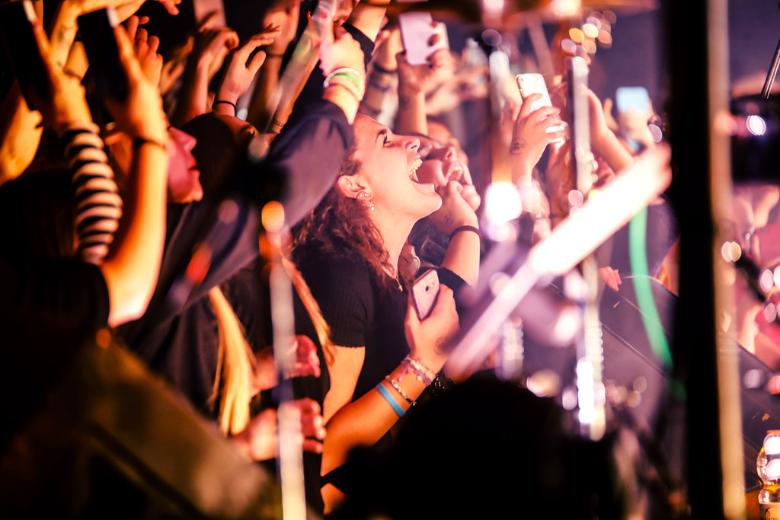 Florence has a long tradition of clubs where musicians, bands and DJs from all over the world have played. One of these is Tenax, a key part of underground music history in Florence. The club opened in the 1980s when groups like Spandau Ballet, Visage, Bauhaus, Psychedelic Furs and New Order played on its stage; it was the preferred hangout for artists, stylists and emerging musicians. It continues to call clubbers and house music lovers hosting DJs such as Little Louie Vega, François Kevorkian and Dimitri From Paris. Tenax also has its own academy with courses for DJs and producers. The club is situated in the suburbs of Florence and is easily reached from the city centre.
In Florence, rock is Flog. This club has an interesting history. It was established after the Second World War, almost a year after the Liberation of Florence, by the workers at Officine Galileo, who decided to open to recreational centre. Flog now holds about 150 concerts a year, from October to May, and the best alternative rock, indie, funk and garage bands play here with artists coming from all over Italy and around the world. Pere Ubu, Pinguini Tattici Nucleari and Giovanni Lindo Ferretti have all played here. The club is located in the Poggetto area and can easily be reached at night by public transport such as the tram.
Romantic nights in Florence call for top jazz arrangements. Jazz Club Firenze is a staple for the city, famous worldwide among jazz lovers. It's a cosmopolitan hangout for both the musicians who perform here and the returning clientele. Jazz Club Firenze is situated in the city centre.
Contemporary art and culture centres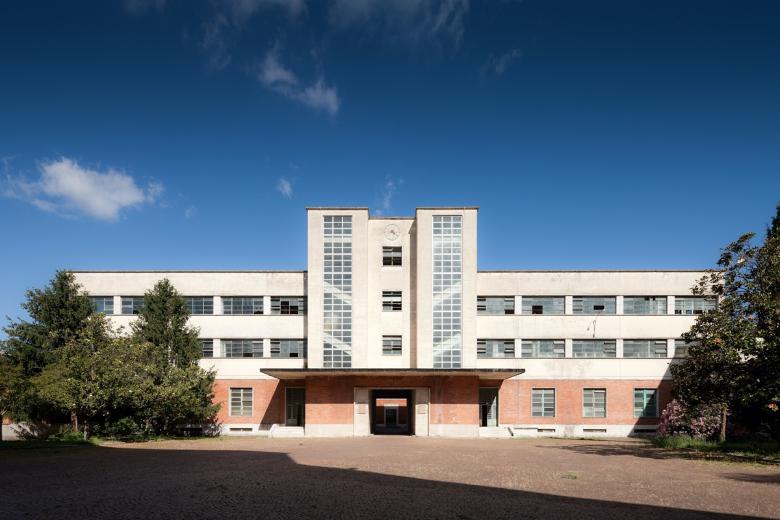 Florence is most famous for Renaissance art, but there's no shortage of contemporary art centres in the city. Manifattura Tabacchi is one such surprising place. It's a former tobacco factory covering six hectares and comprised of 16 buildings, whose urban renewal campaign has resulted in an innovative hangout that blends the pre-existing heritage with a vibrant contemporary scene. Artist residencies, a stable community of creatives and contemporary makers with their ateliers and workshops, and Libri e-lettrici, a workshop of old, new and regenerated books, specialist magazines, paper, notebooks and objects, can all be found here. La Manifattura Tabacchi is located in Via delle Cascine and is easily reached by public transport.
Book and culture lovers should check out Florence's Caffè Letterario Le Murate. This literary coffeeshop is located in one of the city's oldest neighbourhoods and is situated on the grounds of the former prison, whose restoration followed guidelines set by Renzo Piano. Literature, art and gastronomy are the three central tenets of this popular hangout. Le Murate has an international vibe, which allows visitors to savour an experimental scene. Concerts, book presentations, food events and moments dedicated to art and performance all take place here. It's the perfect place for a pre-dinner drink surrounded by music and culture. It's centrally located and can easily be reached on foot.
Cinema plays a special place in the arts and Cinema La Compagnia expresses film in its every nuance. The venue's cultural programming includes festivals and events that concentrate on cinema as art and more. Here you'll also find the latest blockbusters as well as a range of genres, times and visions that helped to create the culture of the moving image. The cinema was designed by architect Adolfo Natalini and its central position, near Piazza del Duomo, makes it easily reached on foot.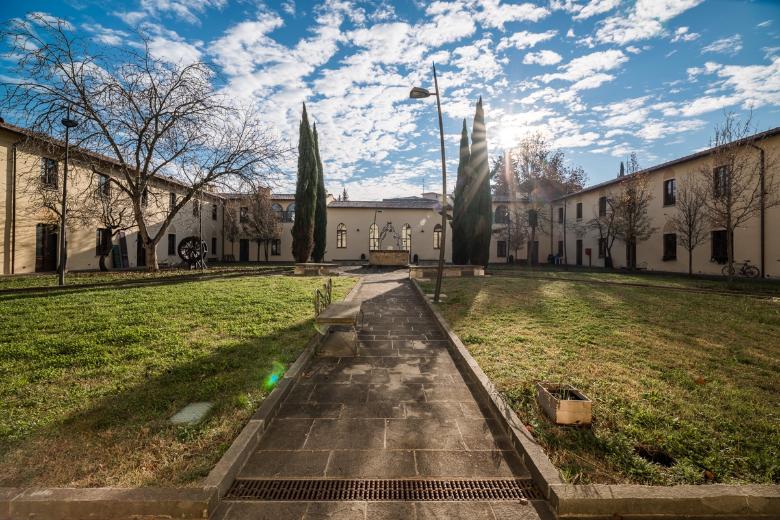 Florence and fashion go hand in hand. One of the fashion industry's leading trade fairs, Pitti Immagine, is held in Florence twice a year and countless fashion brands are headquartered here: Gucci, Patrizia Pepe, Salvatore Ferragamo, Roberto Cavalli and Emilio Pucci. Florence also has a centuries-old culture of craftsmanship and food and wine.
One of the many options for alternative shopping in Florence is Officina Creativa, or Il Conventino. This is a multifunctional and multisectorial space that's home to workshops and studios occupied by artisans, artists and designers, a nerve centre of Florentine and Tuscan craftsmanship, complete with experiences of an international scope. Il Conventino also holds events and activities in which visitors can take part. The space is situated near the Boboli Gardens, in a central location, and can be reached on foot.
For people who love culinary craftsmanship, a visit to the Mercato Centrale di San Lorenzo is a must. An alternative experience of Tuscan flavours and more in the informal setting of street food. Savour traditional Florentine lampredotto, a Chianina burger, stracotto beef stew, and even Chinese ravioli and sushi. At Mercato Centrale you can take part in a cooking class to fully experience the market's culinary culture as well the many events regularly held here. The market is located in the San Lorenzo neighbourhood, a short distance from the Duomo, and is easily reached on foot.
Last but not least, Florence is the perfect place to indulge in some clothes shopping with many areas of the city fully equipped for this purpose. From luxury fashion stores along Via Roma and Via Tornabuoni to alternative concept stores in the Sant'Ambrogio area, also famous for its market, and the San Frediano neighbourhood. The more daring will love the Cascine Market, which takes place every Tuesday from 8am to 2pm in the Cascine Park. The market offers plenty of surprises, including selected vintage fashion items, top brands and gems hidden on the secondhand stalls. Grab a bite to eat from the street food trucks and enjoy it in the green surroundings of the park.
On the other side of the river, head for the Oltrarno, the neighbourhood of old trades. Just take a stroll through the narrow streets and realization dawns that Florence will never stop surprising with the incredible dexterity of its artisans.
You might also be interested in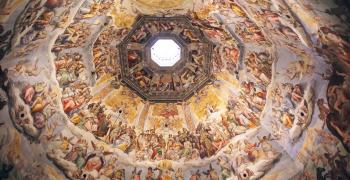 Learn more
Art and Culture
Tuscany is the cradle of Renaissance and it's famous all over the world for its huge artistic and cultural heritage, rewarded by the UNESCO that ...
Continue...