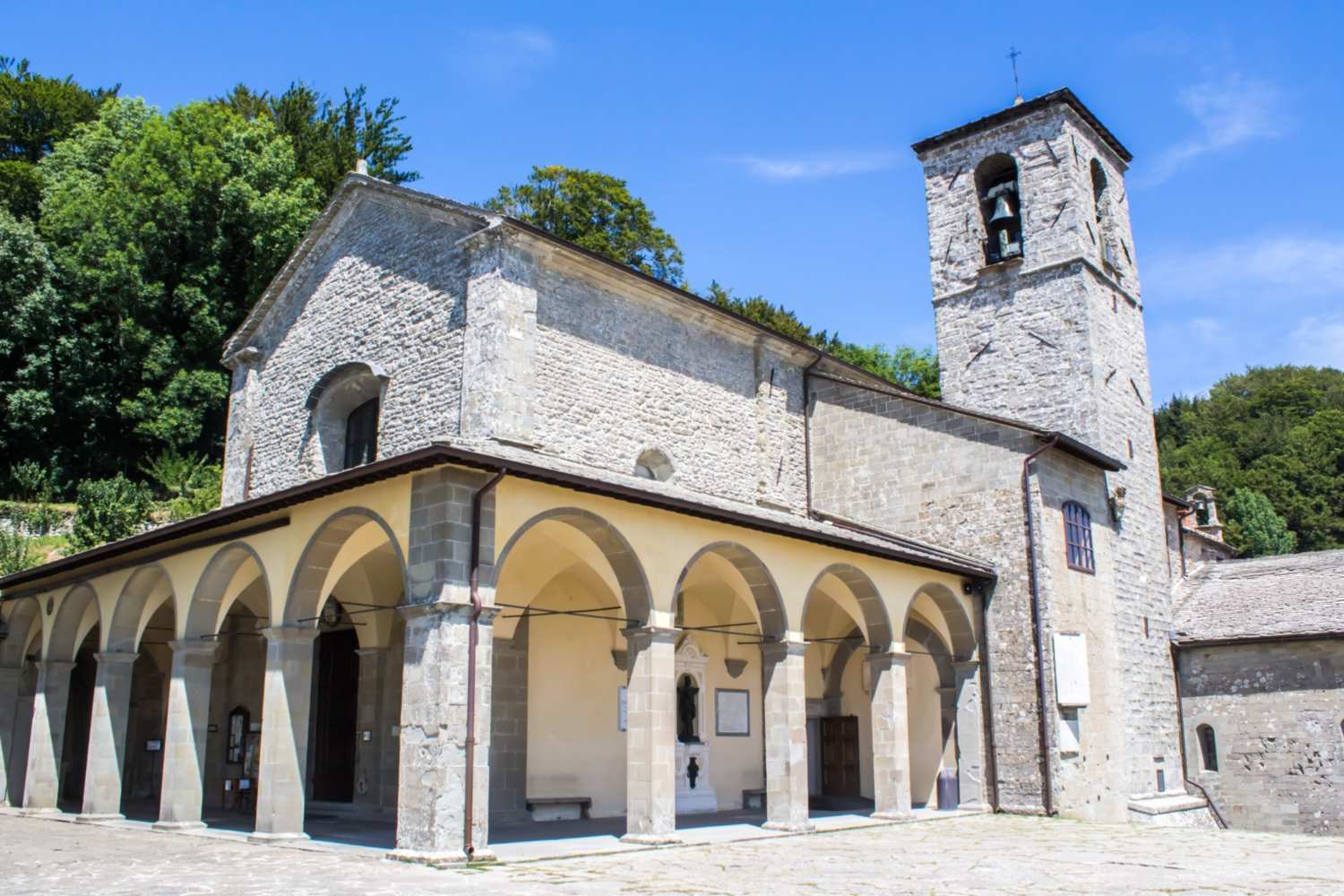 Photo ©Shutterstock / marcociannarel
Hermitages in Casentino
Spiritual sites surrounded by nature
The Casentino area separates the provinces of Florence and Arezzo. This valley is characterized by the high peaks of Falterona (where the Arno river starts). Nature-lovers will easily appreciate its lush vegetation - including beech, pine and chestnut trees - hiding unique sanctuaries and hermitages, peaceful places far away from city chaos and everyday routine.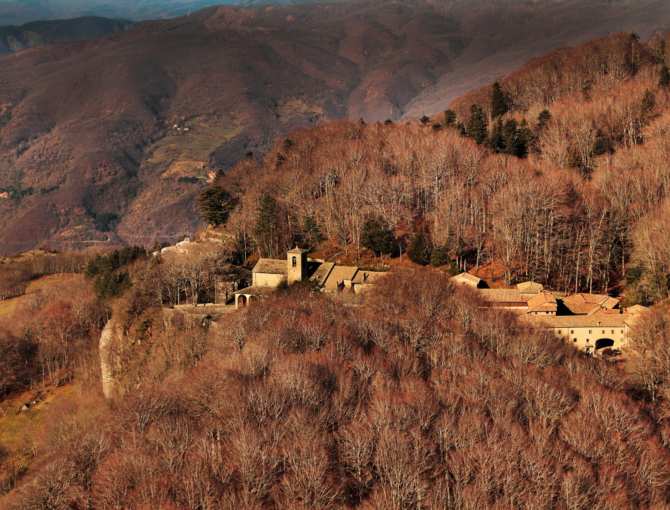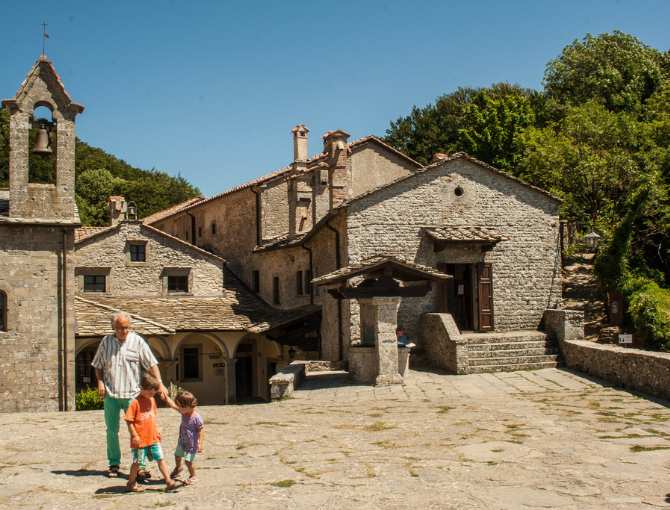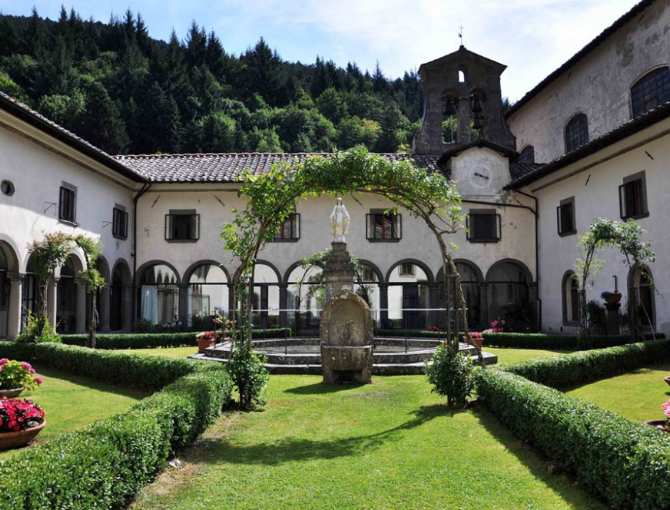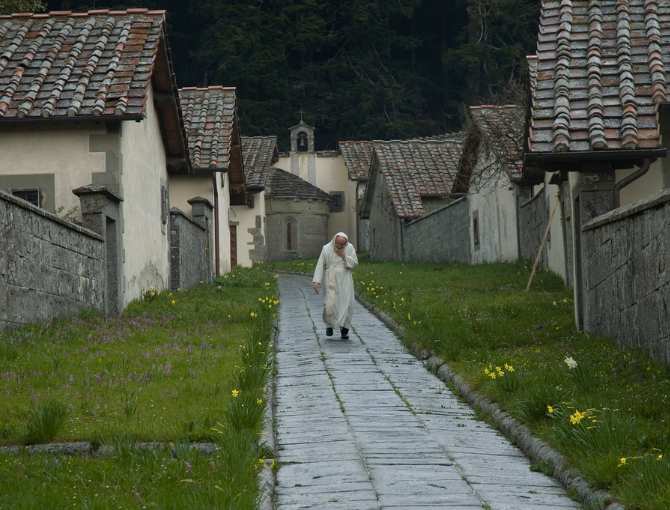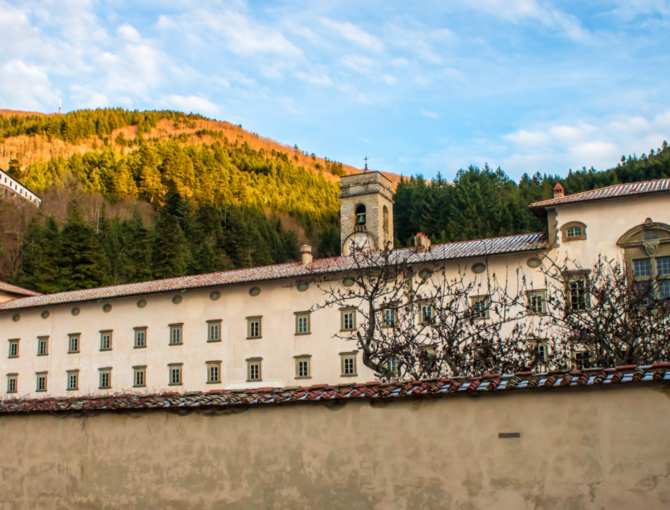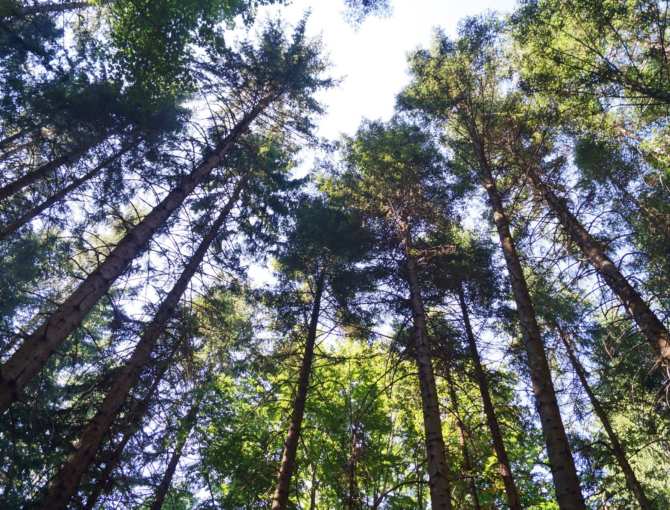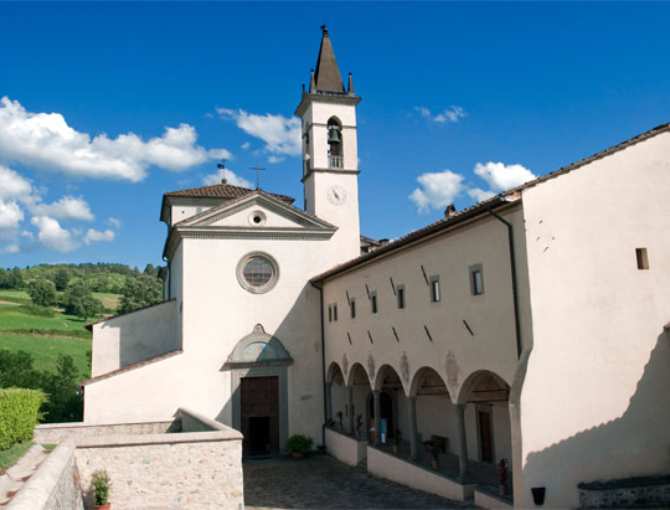 Spiritual life lovers will be particularly drawn to the Verna Sanctuary, where St. Francis received the stigmate on 17 September 1224, a place where the beauty of untouched places embraces faith, history and culture.

Other places of spiritual interest are located throughout the Casentino area. Camaldoli Monastery is also known as fontebuona thanks to its high-quality water. It includes the medieval Hospice, or Foresteria, the church, and the monastery, built beginning in 1046. Among the artworks housed in the monastery, there are seven panel paintings made by Giorgio Vasari.
The Abbey of Vallombrosa, just under the Cross of Pratomagno, is an oasis of peace surrounded by luxuriant forests and hosts important works of Art. Another remarkable monastery is the complex of Santa Maria del Sasso in Bibbiena, it includes the Convent of the friars and the guesthouse and the Monastery of the Dominican Nuns.
Not to be missed in the surroundings
Considered to be one of Italy 's most beautiful hamlets, Poppi is high on the area's 'must-see' list. Located in the heart of the Casentino valley, it is nestled within the National Park of the Casintinesi Forests. The town and its beautiful Castle of the Guidi Counts are surrounded by the ancient walls. Built in the thirteenth century, the castle is home to the Biblioteca Storica Rilli, an ancient library which contains hundreds of medieval manuscripts and historical documents printed with mobile characters technique.
As regards events, Il Gusto dei Guidi food and wine festival takes place in Poppi during the last week of August. The cellars of the hamlet's medieval centre host wine-tasting events, theme-based conferences and folklore performances.
The Vallombrosa Forest is another unmissable place. Cared for and beloved for centuries by monks, the forest is home to some of the tallest trees in Italy. This Biogenetic Nature Reserve, ten-hectare large, hosts plant species from all over the world.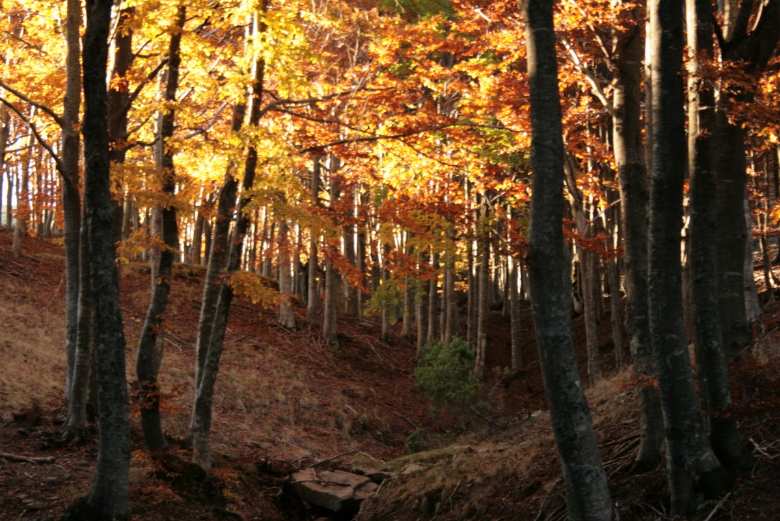 Casentino is amazing all year round: Spring and Summer are the best seasons to truly appreciate life in the monasteries; if you want to walk immersed in nature and see the colourful foliage in the Casentino forests you should take a visit in Autumn; in Winter you can go snowshoes hiking in Pratomagno.
Remember that the hermitages uphold strict rules and dress codes. For details check out the websites of the various monasteries.
You might also be interested in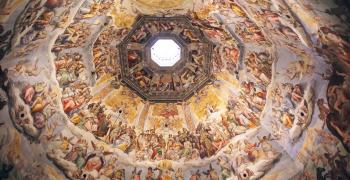 Learn more
Art and Culture
Tuscany is the cradle of the Renaissance and known all over the world for its immense artistic and cultural heritage.
continue...