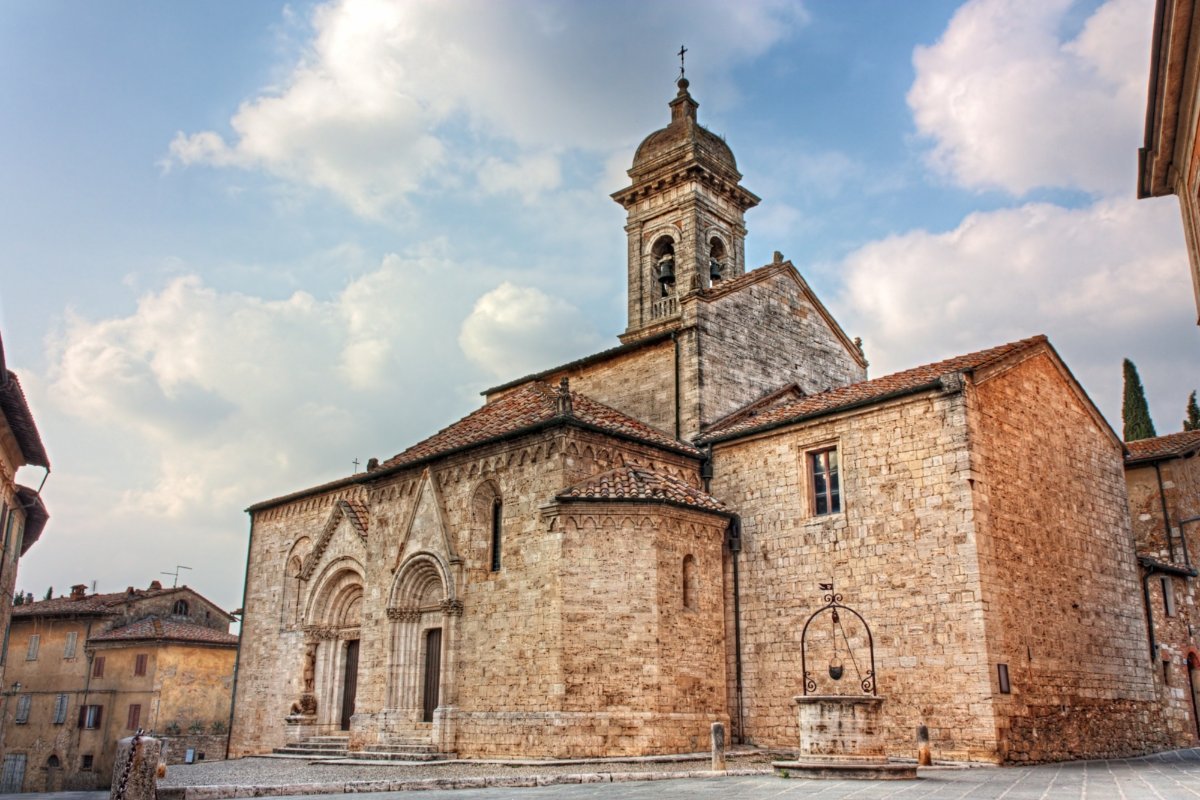 Photo ©Shutterstock / Ermess
San Quirico d'Orcia
An artistic park in the heart of Tuscany
Read the story of San Quirico d'Orcia on

San Quirico d'Orcia
A Searching for a fiefdom... dreaming of becoming Pope
Cardinal Flavio Chigi speaks of San Quirico d'OrciaRead the story
In the heart of the Val d'Orcia, nestled amidst hills of incomparable beauty, sits an ancient village that probably dates back to the Etruscan era, immersed in a landscape dotted with olive groves, vineyards and oak forests. The territory is one to be admired for its perfect balance honed over the years between the natural landscape and man-made marvels. San Quirico d'Orcia, with its medieval parish churches, is – in this area so famous for its stunning landscapes – one of those places that must absolutely be visited if you're in this enchanted territory.
Among the must-see attractions are the parish church of San Quirico, a Romanesque building that preserves an altarpiece painted by Sano di Pietro, a 15th-century painter of the Sienese school, and, in the town's central piazza, the Church of San Francesco, whose interior contains several Gothic elements. The center of the town is particularly picturesque thanks to the inviting paved streets and beautiful stone fountains. Something that stands out in the history and, partly, the appearance of the town is the fact that it sits along the Via Francigena, whose importance for San Quirico is evidenced by the presence of the Ospedale della Scala, where pilgrims were once offered refuge. Visitors won't be disappointed should they stop by the ruins of the Cassero tower and the Horti Leonini, a typical 15th-centuy garden that can be accessed through an entrance between the wall and the piazza.
A considerable amount of artistic, architectural and natural patrimony makes the territory of San Quirico d'Orcia a particularly exclusive destination even within Tuscany, and it must not be forgotten that together with five other towns, San Quirico makes up a large part of the Val d'Orcia Artistic, Natural and Cultural Park.
The enchanting village of Bagno Vignoni can't be overlooked, whose center developed long ago around a large bath with thermal waters. As early as the Etruscan era, Bagno Vignoni's waters have been famous for their therapeutic and healthly properties.
&
TOP ATTRACTIONS IN San Quirico d'Orcia
Social & Web
Find out what they say about us, and tell us about your Tuscany!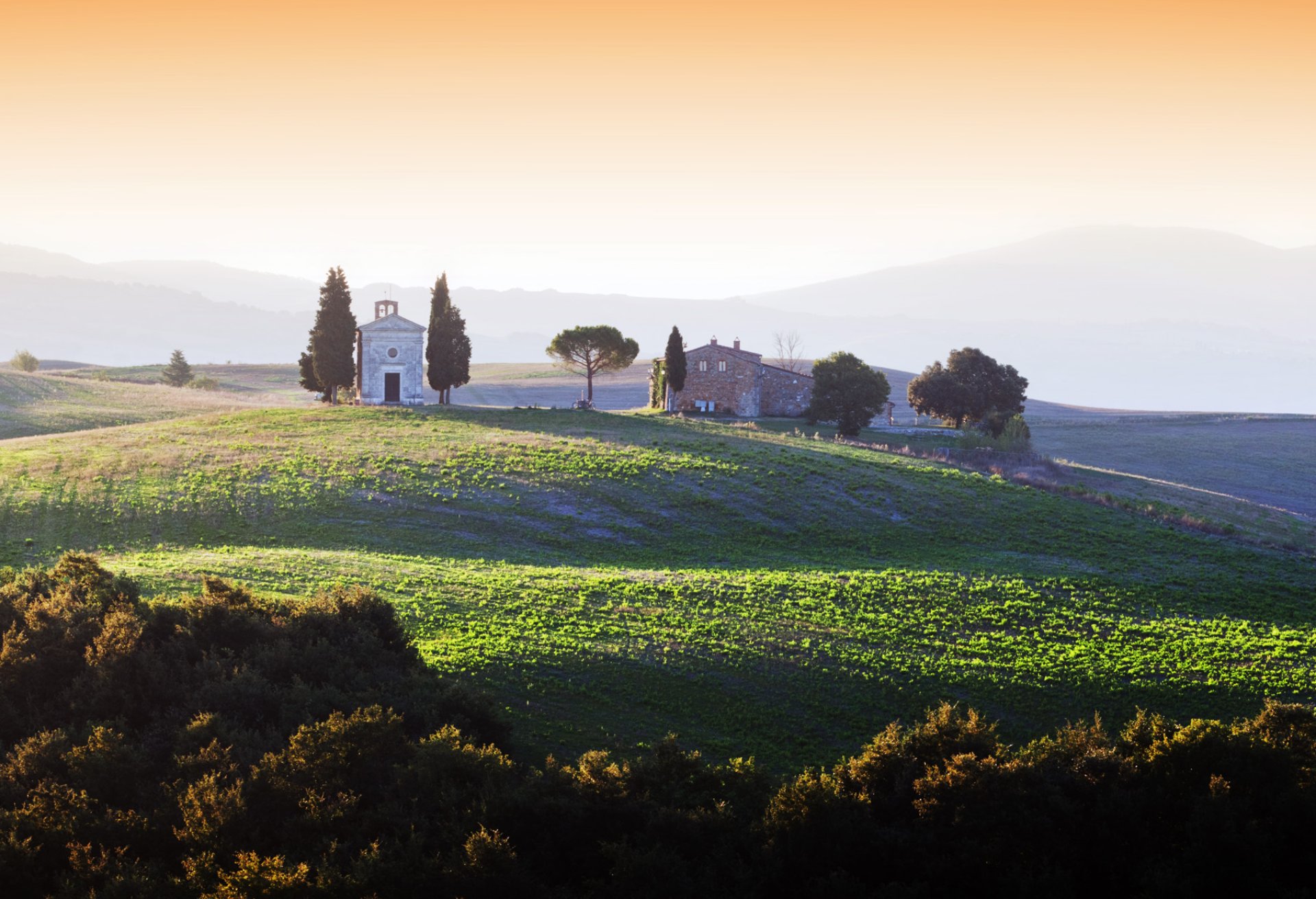 Exploring spectacular scenery dotted with fortresses, villages and vineyards
In the area near Siena the landscape is so pure, characteristic and imprinted on our minds as the quintessential image of Tuscany that it's part of UNESCO World Heritage site list. ...
Morekeyboard_backspace