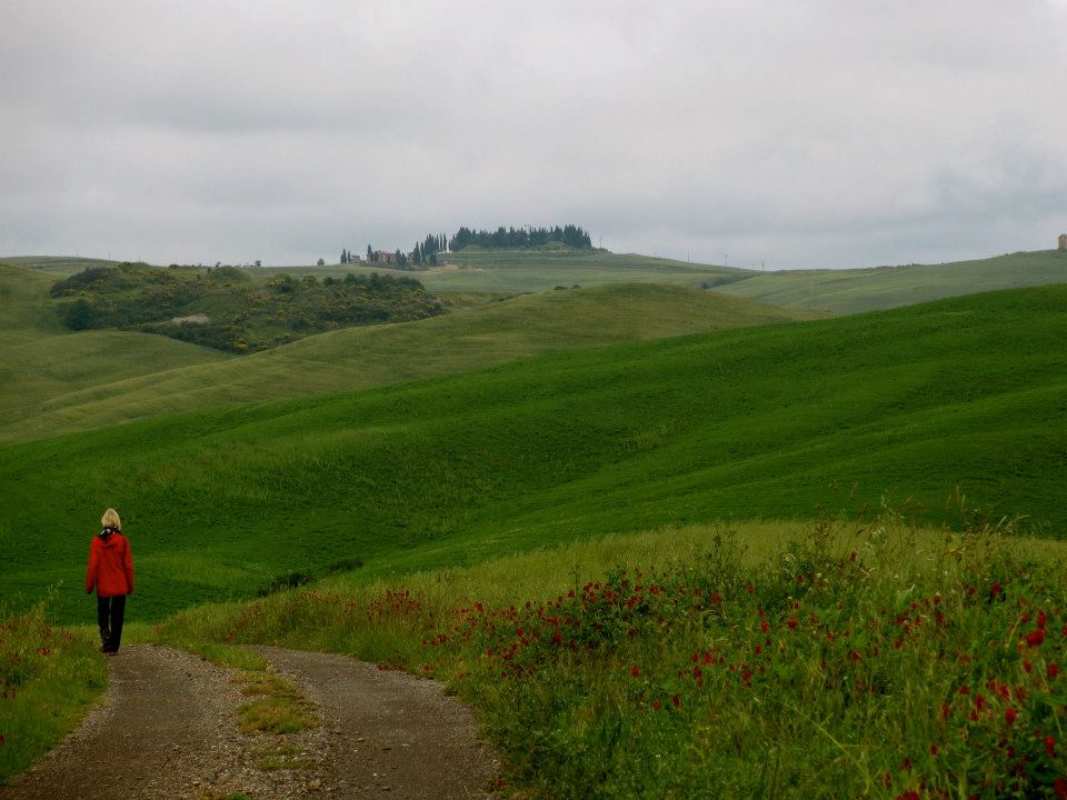 Get ready to immerse yourself in nature
Traveling through the Val d'Orcia along a stretch of the Francigena
You don't need to be an athlete, nor a pilgrim: to walk the via Francigena, you just need to have a good pair of hiking shoes and a great desire to immerse yourself in nature through and through. I discovered something I never would have believed: walking is wonderful when you're surrounded by beauty, something that certainly isn't lacking in the Val d'Orcia. The stretch that runs between Radicofani and Bagno Vignoni can be walked in a day and is a continuous discovery.
The Sienese stretch of the Francigena passes through farmed fields, vineyards and country farmsteads. You won't come across another living soul for dozens of kilometres; you'll meet the occasional local along the white roads or wayfarers with backpacks like us, or perhaps chickens and donkeys. There is silence all around, interrupted only by the rustling grass and the buzzing of bees.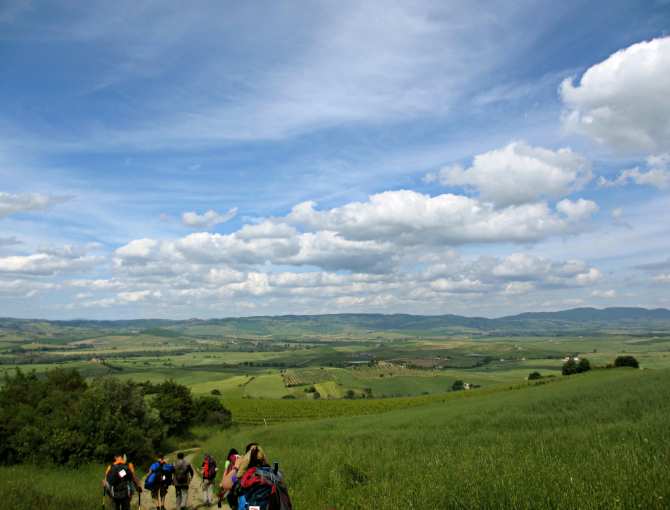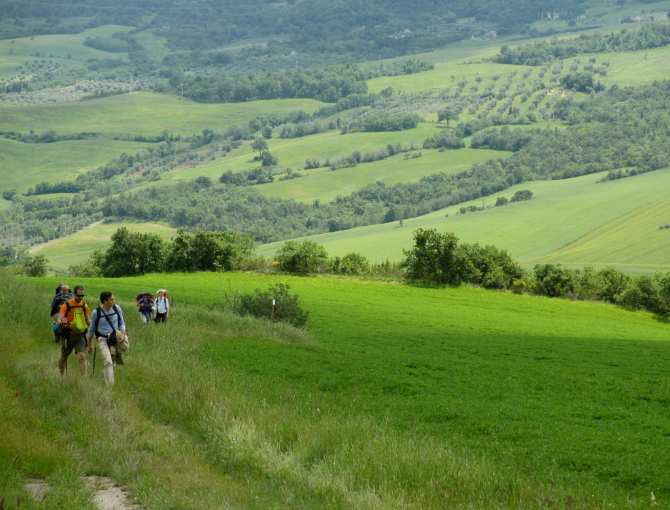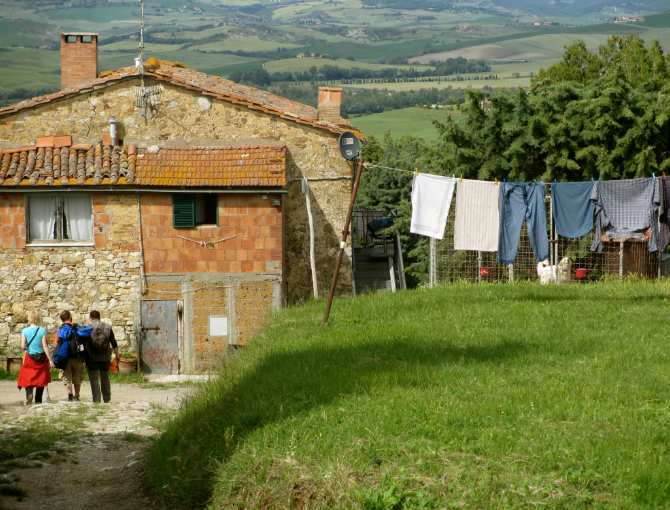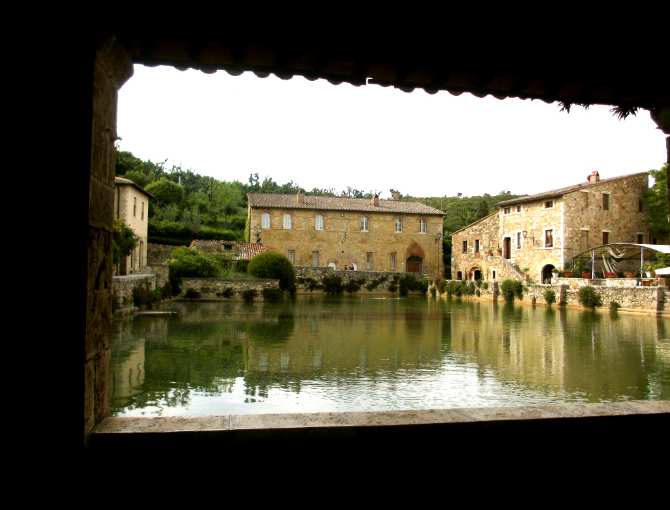 From Radicofani, dominated from above by the fortress that was the dominion of the bandit Gino di Tacco, the via Francigena continues through Bagni San Filippo, which with its sulphurous waters is one of the smallest but most picturesque thermal towns in Tuscany.
The road continues through the dense countryside until Bagno Vignoni, famous for the splendid piazza delle Sorgenti: a rectangular basin from the 1500s that surrounds a spring of warm thermal water. This is where wayfarers can relax with the glass of Orcia DOC in the small piazza or spoil themselves at the thermal spa, where all the tiredness and dust will be washed away.
You might also be interested in