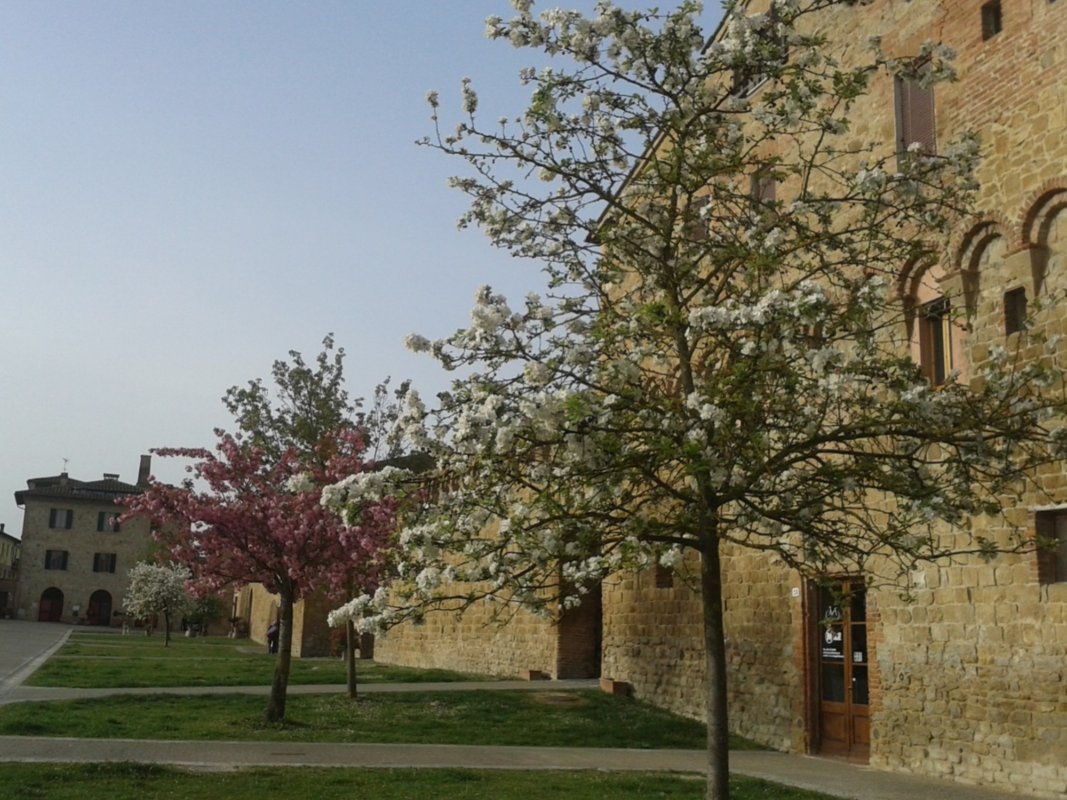 Buonconvento
AN ENCHANTING MEDIEVAL VILLAGE AT THE CENTER OF THE CRETE SENESI
Read the story of Buonconvento on

Buonconvento
A hospitable land with a taste of memory
"After passing Siena and having crossed the ponte d'Arbia, I find her, a land of light that remains close to me ..." (M. Luzi) ~ by Mita FeriRead the story
The ideal destination for those looking to discover the essence of a medieval village in the Siena area is Buonconvento, historically enclosed by a defensive brick wall topped by a Lombard band that was built in 1379 on the orders of the Governors of Siena. The village was originally equipped with just two gates, located on the opposite ends of the main road: Porta Senese on the north side, which still today conserves its original wooden fixtures with iron fittings, and Porta Romana, to the south, destroyed in 1944 by the retreating Germans.
Protected by a moat and battlements, Buonconvento remained nearly intact throughout the centuries, but the village underwent considerable changes in the 1800s, with the construction of buildings at the base of the defensive wall, including the Teatro dei Risorti. The oldest part of the town is crossed, from north to south, by via Soccini, called so in memory of the historic family, whose members include illustrious jurists (not to mention a few heretics, responsible for the doctrinal organization of various heretical movements developed over the course of the 16th century, where the name socinianesimo comes from).
The territory around Buonconvento is home to three important museums: the Mezzadria senese, the Sacred Art Museum of Val d'Arbia and the Oratory of the Confraternita della Misericordia.
The Church of SS. Petro e Paolo is also worth a visit, where – according to historiographical sources – the Holy Roman Emperor Henry VII died in 1313. But the church is much older: a marble slab on the left side of the façade is engraved with the date 1103, which could indicate its foundation. In the 1700s, the interior was completely renovated in the Classical style; the current façade dates to 1723 and is made in brick with travertine decorations, while the tower was rebuilt in the early 1800s. Inside, there are some paintings from the Sienese school (all of which date to the 15th century), including a panel painting by Matteo di Giovanni depicting the Madonna and Child; a painting of Peter by Francesco Orioli; and a fresco by Sano di Pietro showing the coronation of Mary.
&
TOP ATTRACTIONS IN Buonconvento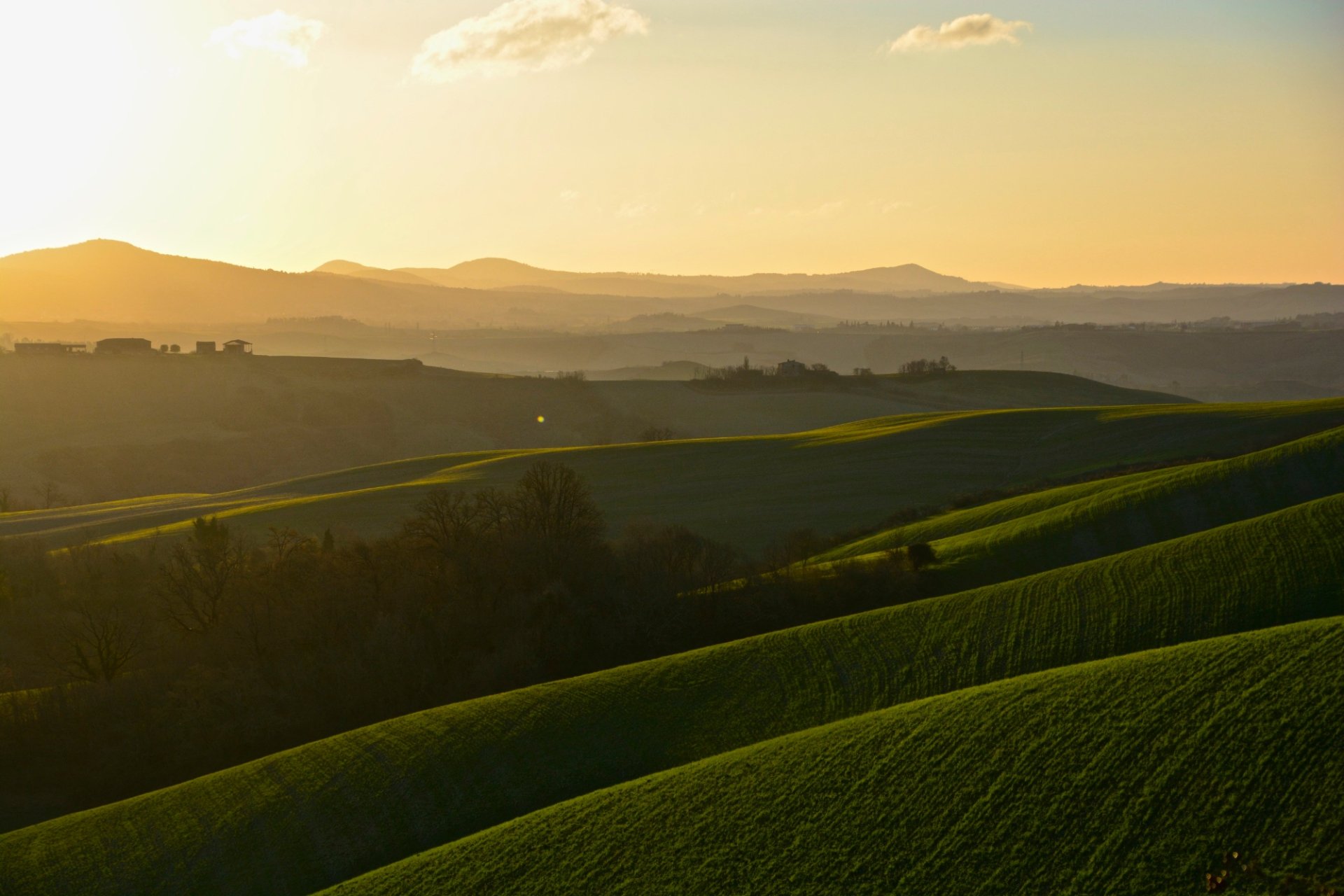 Picture postcard scenery soaked in tradition, history and must-see places
The Siena area (known as the "Terre di Siena" in Italian) is the scenic countryside surrounding Siena, which continues to entice travellers with its beauty just like the times of the Grand Tour. ...
Morekeyboard_backspace