Villas and castles in Buonconvento
Places steeped in history and charm
Buonconvento is one of the most beautiful villages in Italy; the gateway to Siena, a gem protected by powerful walls. Today we will introduce you to its surroundings, in particular the villas and castles that stipple the nearby countryside. Just a few kilometres from the small village centre you will find numerous forts, rich in history and art.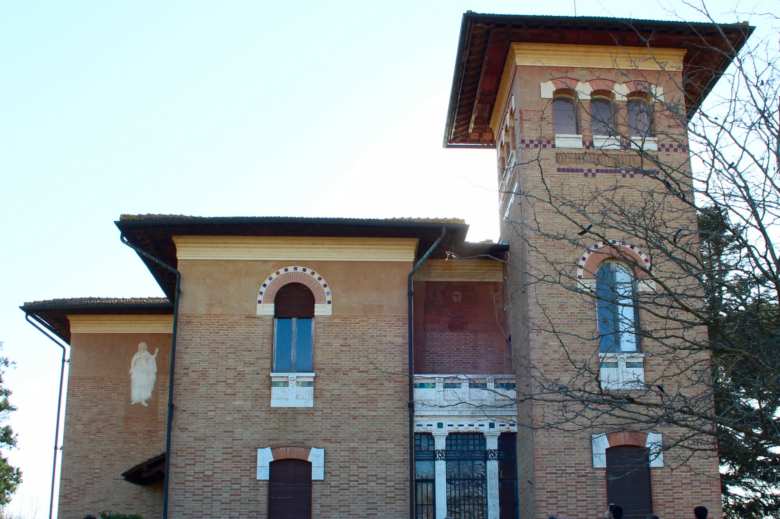 La Rondinella villa is situated on a small hill, on the Rome-bound Via Cassia. Created by the architect Giorgio Chierici in 1910, it is lavishly decorated and made with precious materials at the forefront of environmentally-friendly construction. A rich floral iconography features in the frescoes, the windows and the wrought iron fixtures, showing the care that went into the use of different building materials.
Castelnuovo Tancredi, listed in 1214 as Castelnuovo Guiglieschi, belonged to several different aristocratic Sienese families, including the Tancredi, and has always been part of an extensive landed property. The castle is composed of a sixteenth-century villa, a large tower with battlements, and a base crowned by stone arches. The façades, although plastered, still show signs of the original arched windows. The castle is surrounded by a beautiful park full of oaks and ilexes while the driveway is lined with cypresses.
Castelrosi is composed of several different interconnecting buildings. We presume that they were built in three different periods, with the oldest part being a battered faced tower in the west corner, which likely dates back to the thirteenth century. Another tower, distinctive and octagonal, has a pretty chapel at its base. The castle was later restored and had further storeys added to it in the late nineteenth century.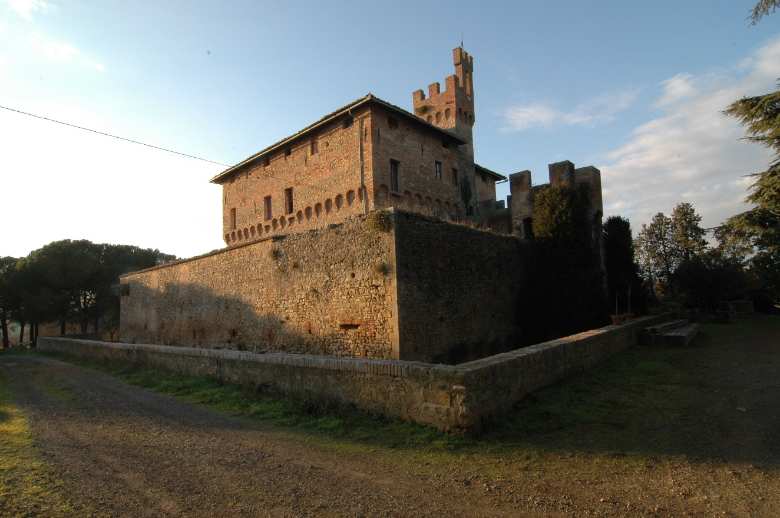 The name Bibbiano is derived from "Bibbio" ("bibianum" in Latin), a name of the Eurasion widgeon: an aquatic bird, similar to a duck, that once abounded in this area. The castle was owned by the Guiglieschi family until, in 1051, the Emperor Henry III put it under the control of the Abbey of Sant'Antimo. Bibbiano next passed into the hands of the counts of Cacciaconti who, in 1197, gave it to the Sienese Republic. It was at this stage that the reinforced structures were put in place. Further additions and restorations were carried out in 1338 and 1400, during which time Pietro Lorenzetti guested here and painted his last work, L'Annunciazone. At the start of the sixteenth century, having been damaged many times, the complex was acquired by Cardinal Raffaello Petrucci and was restored by Baldassare Peruzzi, who painted a splendid Madonna in its chapel. At various times the castle changed hands between Siena's Borghesi, Chigi and Malavolti families, and in 1922 it was declared a "National Monument".
You might also be interested in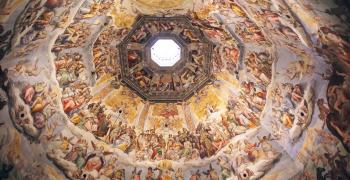 Learn more
Art and Culture
Tuscany is the cradle of the Renaissance and known all over the world for its immense artistic and cultural heritage.
continue...