spaRelax and wellness
Terme Antica Querciolaia in Rapolano
Immersive relaxation in the Crete Senesi
Since the 18th century, the Terme Antica Querciolaia spas in Rapolano Terme have been a benchmark of quality in the wellness and health sectors, offering solutions based on client needs and drawing from a varied range of services and treatments. The complex, open until the late hours on weekends, is in a strategic location close to some of the most important tourist destinations: Siena, the Crete Senesi, the Chianti region and Florence.
Cold, temperate and hot springs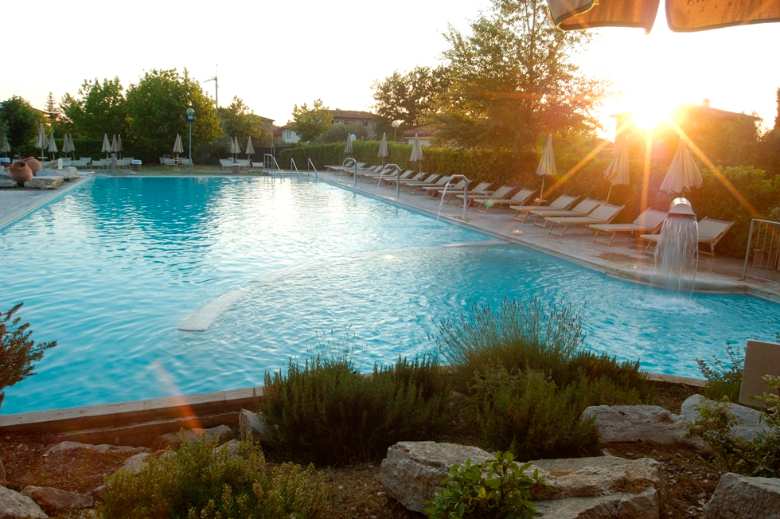 The waters of the Antica Querciolaia gush up from the subsoil from three sources at different temperatures, which range from 39-40°C to 22-25°C: deciding which one to partake in depends on both the season and the client's specific needs. The waters have high quantities of calcium, magnesium, sodium and potassium, all ideal for treating respiratory, locomotive and cutaneous issues. Guests can choose between a coverd option and a large open-air park of therapeutic thermal pools, set in a quiet garden among centuries-old plants and hydromassage tubs.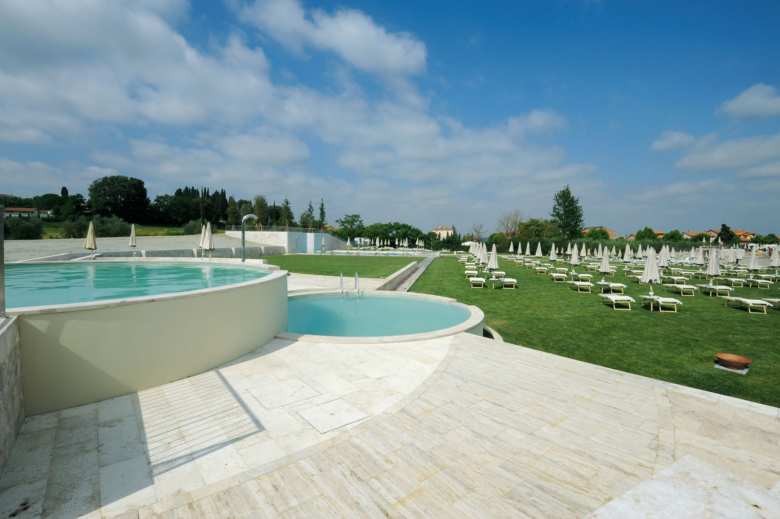 Apart from relaxation and wellness options, the Terme Antica Querciola spas are an avant-garde center for medical prevention and therapy, through specific therapeutic treatments recognized by the Sistema Sanitario Nazionale (National Health Service).
The thermal water, gathered in designated tubs, allows for mud maturation, transferring minerals that are essential for human health to the clay.
Additionally, through the use of aerosol, this water (whether mixed with air or steam) can be a great asset in treating and preventing various otorhinolaryngology and respiratory issues faced by both adults and children.
The highly specialized staff can provide services in numerous disciplines: angiology, aesthetic medicine, general surgery, thermal medicine, rheumatology, otorhinolaryngology, orthopedics and traumatology, physiatry and rehabilitation and dermatology.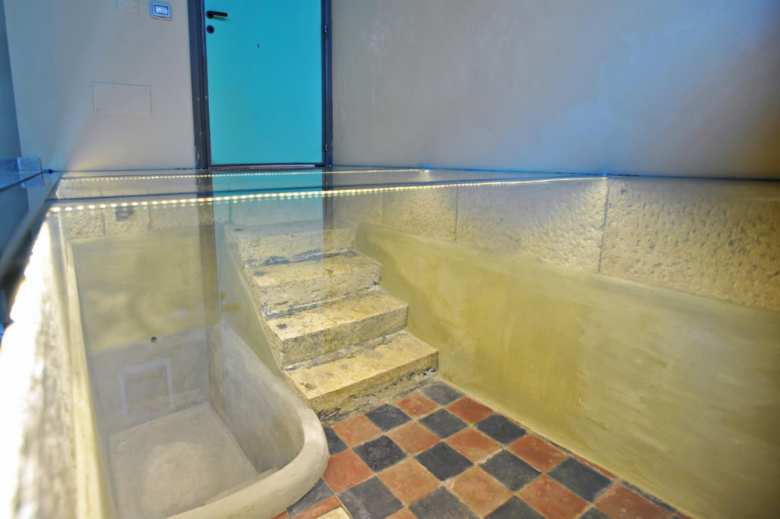 Inside the spa complex of the Antica Querciolaia is a travertine basin where, in August of 1867, Giuseppe Garibaldi cured injuries sustained during the historic battle of Aspromonte. The hero of the two worlds wrote in a letter: "The baths of Rapolano got rid of a persistent discomfort in my left foot, and the effect was immediate; this gives me a high opinion of these waters—I think I will continue using them for a few days".
Info: termeaq.it/en
Rapolano Terme
Unique landscapes and soothing hot springs in the unmistakeable Crete Senesi
Rapolano Terme lies in the heart of the Sienese territory, only a few miles from the city of the Palio. The land wears a hard exterior, with towns scattered among the rough, clayey Crete Senesi; but a warm heart beats beneath, as thermal waters bubble up from the subsoil, bursting with beneficial properties. ...
Morekeyboard_backspace