Bicycling in Mugello: the Raticosa Pass
The best ascent in the Apennines: paradise for the well-trained athlete
Duration: 1 h
Difficulty:Demanding
We present you with a short, but testing, itinerary involving one of the most famous Apennine passes. For more than 300 years the Raticosa Pass has connected Florence and Bologna and up until the construction of the Autostrada del Sole, it was the main road connection between the two cities. Nowadays, above all, it is motorcyclists and cyclists who know it well and come to take on its various slopes.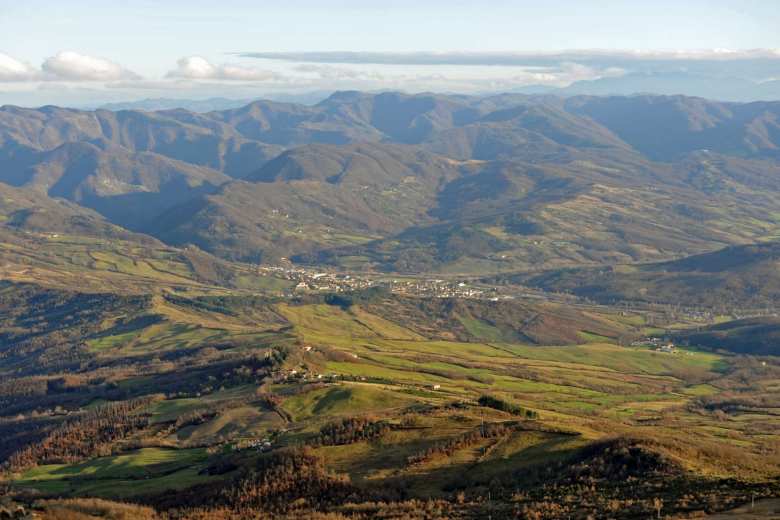 Leaving the town of Firenzuola, take the provincial road 503 towards Bologna following the Santerno River. After 1.5 kilometres of up and downhills, you'll reach a fork in the road, where a difficult climb begins. The first few climbs provide immediate difficulty, with a gradient of roughly 10%. It is difficult to appreciate the wide road, the pristine tarmac and the splendid view of the Santerno Valley and Apennine peaks partly due to the difficulty of the climb and partly due to the winding roads, defenceless to risks of the sun and high winds. Luckily, the stretch near Collina (kilometre 3.5) starts with 500 metres of gentle downhill, but the climb gradually becomes challenging again: there are parts of this stretch that have a gradient steeper than 10%. In the village of Pagliana (kilometre 5.8) the road continues to climb until it joins, at kilometre 7.1, the junction with the regional road 65.
Turn right here and follow the road for a further 2km uphill until, near a fountain, the road flattens and a series of up and dowhills start that lead to village of La Mazzetta (kilometre 10.4). A real downhill follows on from here to the village of Pietramala (ahead to the right). The last push starts now: 1500 metres of hard uphill (9-10%) that finally lead you to the Raticosa Pass (kilometre 12.9), 968 metres above sea level.
Second stage
The return to Firenzuola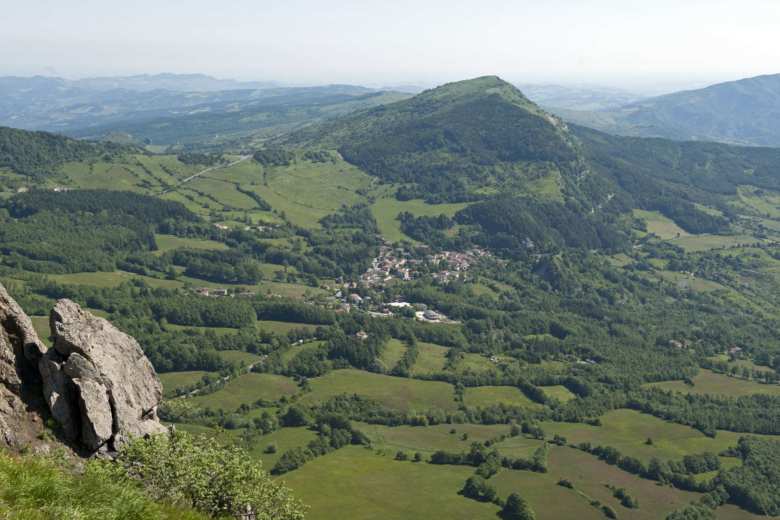 To return to Firenzuola, you can use the same route back and even reach the Futa Pass, going down though the Santerno da Cornacchiaia Valley (37 kilometres in total). Alternatively, you can head toward Piancaldoli and return to Firenzuola via Caburaccia e Peglio (37 kilometres of a beautiful views) or you can go from Piancaldoli to Castel del Rio and follow the Santerno River (for about 60 kilometres).
Finally, following along the Raticosa Pass, toward Bologna, after about 5 kilometres, go toward Piamaggio and you'll reach Castel dell'Alpi Lake. Travel along the lakeside and from here (pay attention as there aren't many signs) go up toward Valdirosa and Montefreddi. This is the highest tarmacked mountain pass in the Mugello, reaching 1,131 metres above sea level, and it leads to the regional road 65 in La Mazzetta area.
You might also be interested in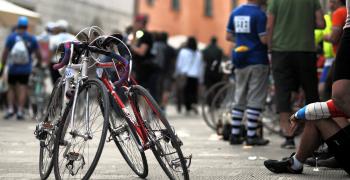 directions_bike
Learn more
Cycling
Cycling is the best way to delve deep into the soul of a territory. It allows you to reach the most beautiful places by taking the less-travelled
continue...