Elba's Patrician Villas
The most beautiful evidence of the the Romans in Tuscany
Roman aristocrats loved seeking out idyllic places where they could build sumptuous, sea-view villas. Thanks to its beauty, the Island of Elba was the perfect location, and no fewer than three such residences can be found there, ideally positioned for the panorama.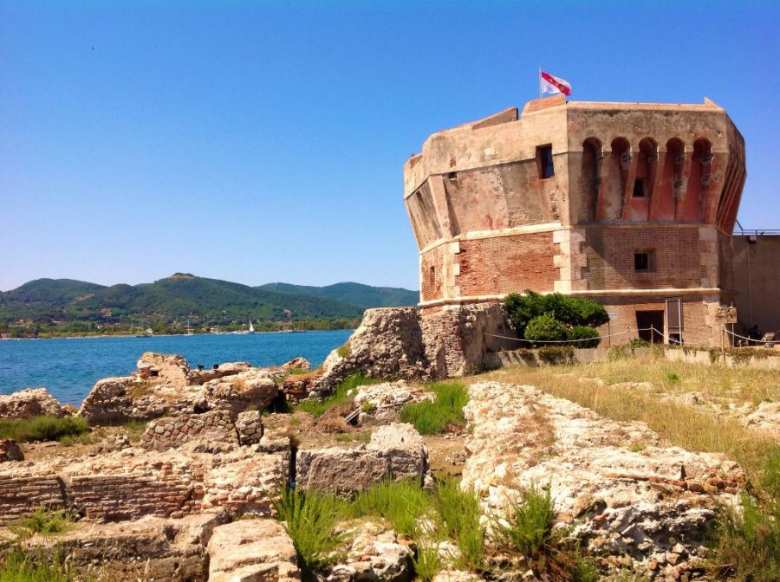 Two of these three look out over the sheltered bay of Portoferraio: the Linguella villa, at the end of the harbour, was served by a private aqueduct and decorated with rich mosaic floors. Expanded numerous times between the first century BC and the third century AD, its form today is largely accounted for by sixteenth-century military constructions.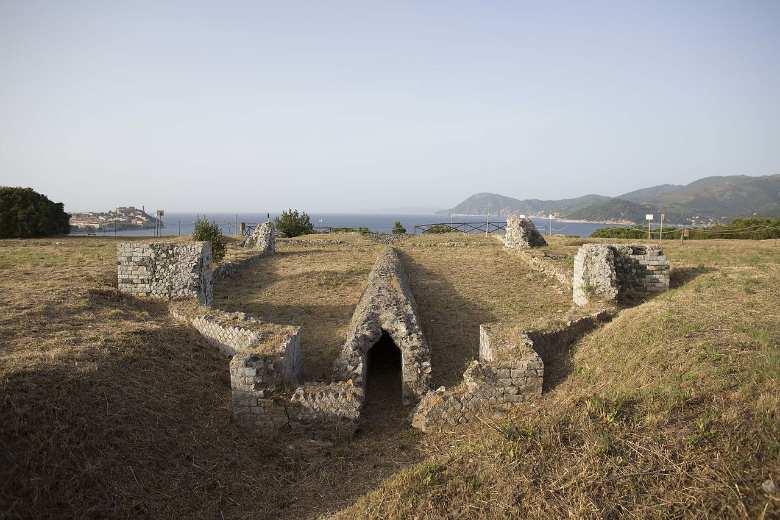 The Villa delle Grotte dates from the first century BC and covers a large complex. It once had terraced gardens descending towards the sea, where its owners enjoyed their own mooring. On the site, one can note some opus reticulatum walls and patches of mosaic; the swimming pool and the heating apparatus for its water are also still visible. This villa was probably the original home of a votive altar dedicated to Hercules, which is now kept in the Archaeological Museum of Portoferraio.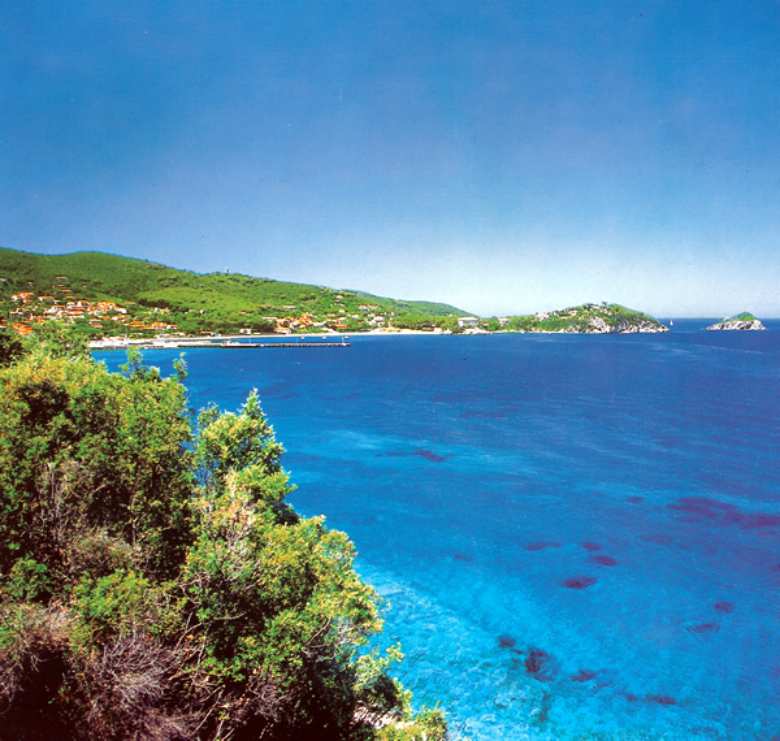 The third, Villa di Cavo, has stood on the eastern side of the island since the first or second century AD, with its mosaic floors and graduated terraces. More recent building work has taken place since the time of the Romans, but one can still see the conduit for water running off the nearby hill.
The Romans mined the caves not only for iron but also for precious granite, used also in the Pantheon and the Colosseum. Whether by the caves or by the docks, some evidence of these activities remain, such as a few columns at Seccheto and a little ship near Cavoli, maybe from the Christian era.
You might also be interested in