Walking in the Apennine Mountains
From botanic gardens to nature reserves, get a sense of the sights and sounds of these mountains
In addition to skiing and other winter sports, these Tuscan mountains offer a range of activities that mean you can explore this beautiful and undiscovered area. Even for the less-experienced there's many opportunities to don snowshoes and snowboards or go sledding. Aswell as these activities, there are nature reserves and gardens to visit.
Botanic forest garden in Abetone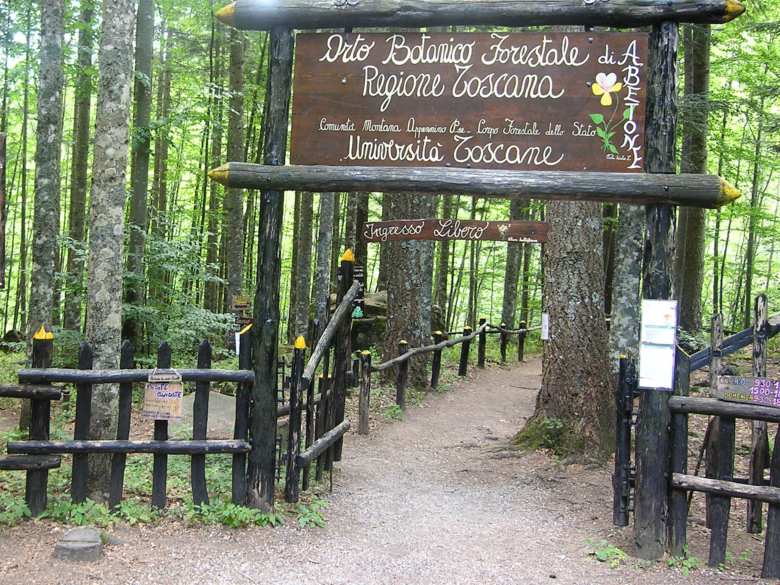 Like other botanic gardens in the mountains that have recently been put in place, such as those in the Massa and Lucca provinces, this garden has two purposes: conserving rare plants in their place of origin and raising awareness for visitors and adventurers. The Abetone garden stands out due to its "forest" setting; it's located in a beech and fir tree forest set along the Sestaione creek. It conserves and provides for the study of local tree species with a herbarium and xiloteca dedicated to forest species as well as preserving the woodcutting tradition with a museum of antique and traditional tools and raising awarenes of forest ecosystems via a route through the forests that takes you all the way to the town of Abetone. Among the many tree types you can admire along the route are laburnum, mountain ashes, birch trees and red firs.
Within the garden, many of the mountain's natural components have been reconstructed; there's a rock garden with calcareous and sandstone rocks featuring the various types of rocks that are typical of the area's environment. On silica you'll find gentians, blueberries, rare rhododendrons, mountain lillies and more. There are also evergreens, globularia, as well as bluebells and gorse. One of the large rocks showcases various types of mosses and lichens. Finally, a small lake-bog is home to mountain flowers like marigolds, white veratrum, cotton grass and even rarities like purple marsh and small insectivorious plants like butterworts.
Nature reserves at Abetone, Campolino and Pian degli Ontani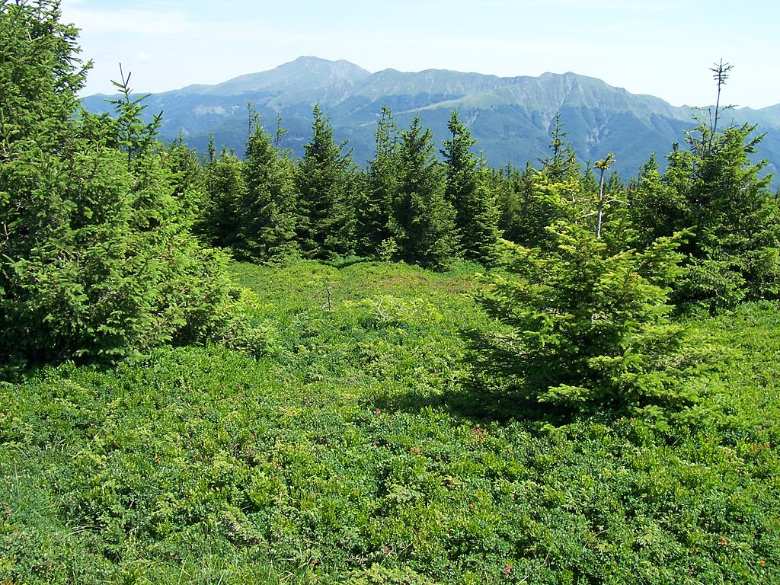 The Campolino nature reserve together with the biogenetic nature reserves in Abetone and Pian degli Ontani form a single system of protected areas that extend from Abetone to Monte Caligi, above Cutigliano.
The Campolino reserve, which you can only visit if accompanied by the Corpo Forestale di Fontana Vaccaia after calling the number +39 057362121, protects one of the last remaining groupings of red firs in the Appenines: this tree is actually very widespread through the Alps, but very rare in the Appenines after its growth was redirected northward following glaciations and after many were cut down to obtain a particularly fine wood. The area also touches peak areas, with grasslands and heathlands full of flowers in springtime, including gentian and violets. In glacial cirques carved by ancient glaciers you can still find ponds and bogs filled with spagnum species typical of mountain marshland, like cotton grass, marigolds and white veratrum.
The Abetone reserve, which is freely accessible, protects beech (Fagus sylvatica) and silver fir tree (Abies alba) forests, with additional man-made groupings of Norway spruces (Picea excelsa); rounding out the flora of these forests are sycamores and Norway maples (Acer pseudoplatanus, Acer platanoides), golden chains (Laburnum anagyroides), mountain-ashes (Sorbus aucuparia) and other species.
The Pian degli Ontani reserve, which meets fewer quotas compared to the others, is known for its dense concentration of beech trees that were once better described as "copses" and are now better described as "high forest." There are numerous towering trees in the area, among them are European silver firs (Abies alba) in the forest of Crocina in Abetone, sycamores (Acer pseudoplatanus) in the church square in Cutigliano, the chestnut tree (Castanea sativa) and the European beech tree (Fagus sylvatica) of Roncacce (fractions of Cutigliano, on the opposite side of the reserves).
An extensive trail network passes through the area, connecting the residential areas of the valley floor to the forest slopes and ridges.
You might also be interested in
nature_people
Learn more
Outdoors
Tuscany is not only the region of art towns and hamlets: there's another face of Tuscany that is genuine and wild, waiting for you to discover and
continue...