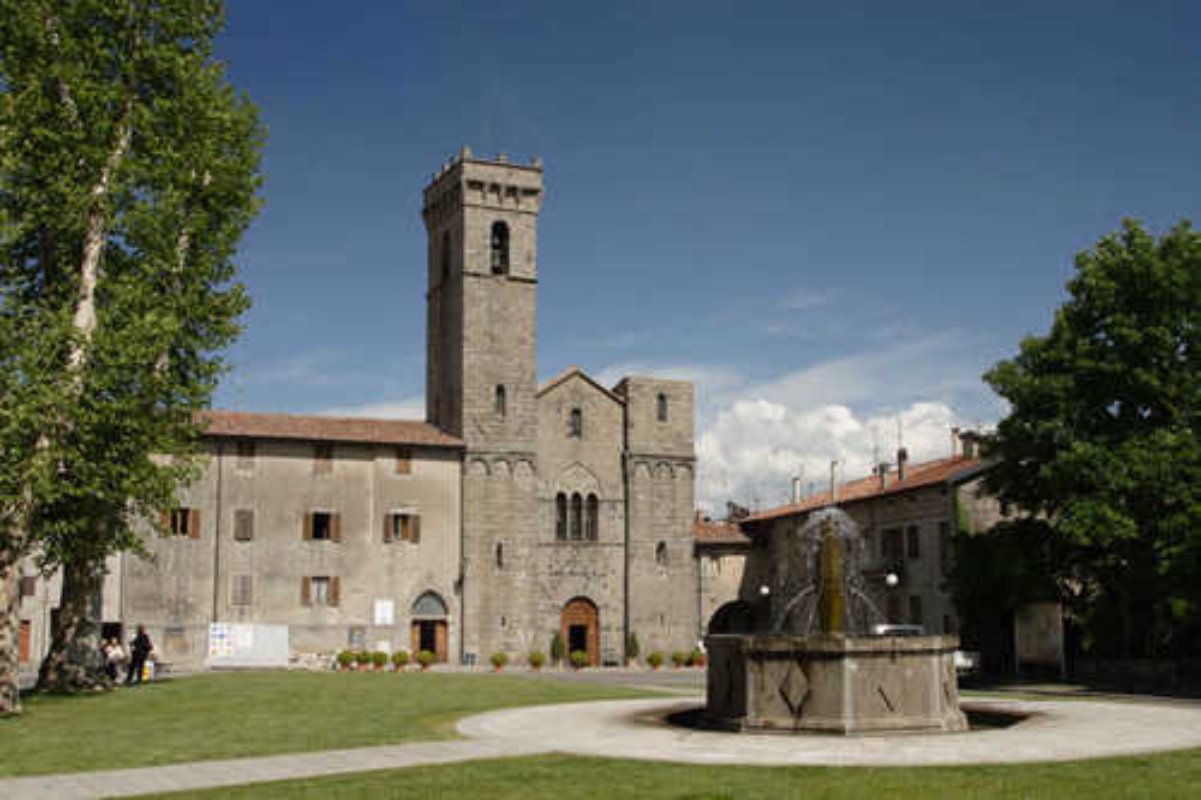 Abbadia San Salvatore: 5 things to do in this mountain village
History, nature and flavours
Surrounded by verdant woods, Abbadia San Salvatore is one of the most beautiful villages in the Monte Amiata area. It is a truly unique town that has preserved its old traditions: here, time seems to stand still. Here are 5 things to do that will help you discover the best of this Tuscan gem.
1. Let's start with the magnificent Abbey of San Salvatore, which gives the town its name. It was founded in 750 by the Lombard king Ratchis, right in the very spot where the Trinity is said to have appeared to him under a white fir tree. This place has a special history that you can experience through Francesco Nasini's sixteenth century frescoes. The crypt will amaze you: it has 32 columns and each one is completely different from the others. For almost a thousand years, the abbey has housed the the Amiatinus Codex, the world's oldest manuscript copy of the sacred text.
2. We continue with a walk around the old village centre, which developed around the abbey, with narrow streets and stone houses, with doorways still decorated with medieval symbols and doors that afford breathtaking views of the Val d'Orcia. For Christmas Fiaccole are lit here: large wooden torches that burn during the night of Christmas Eve, around which residents gather to drink and sing together. The tradition is perhaps a pagan one, which is believed to date back to before the year 1000.
Easter has its traditions too: on Good Friday along the streets of Abbadia the Giudeata takes place. The passion procession of Christ on the cross in which local people dress up as Roman soldiers on horseback as well as figures in the Passion. Children hold illuminated paper balls in their hands, lights that also hang in village windows.
3. You can't skip the Mining Museum of Abbadia, in the mine where, since 1972, cinnabar has been extracted for mercury. Today you can go down in the depths of the earth and visit the galleries, accompanied by an ex-miner who will tell you what life was like then and what it was like to work underground. It's a truly unique experience.
4. No matter what season you decide to visit Abbadia, you have to go up to the top of Monte Amiata, the great mother mountain: spring and summer are perfect times to enjoy some hiking or to go for a bicycle excursion; in autumn, you can admire the shimmering colors of the leaves, and in winter, you can snow-shoe up to the top, where you can look out over an unforgettable panoramic view.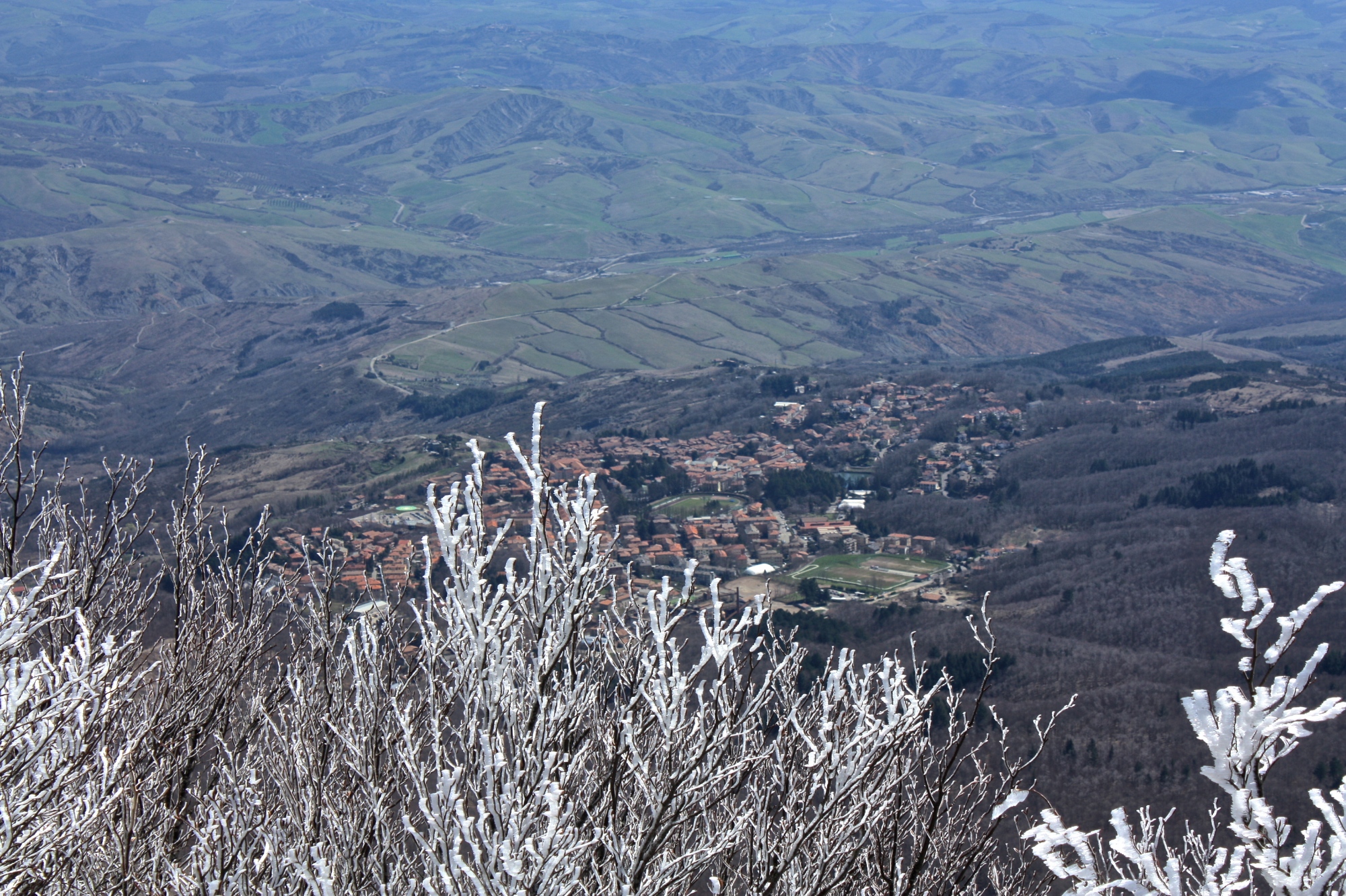 5. We'll wrap up our tour with a stop to taste a delicious dessert exclusive to Abbadia: Ricciolina! This is a shortcrust treat stuffed with chocolate cream, hazelnuts and meringue and it's the ideal way to get back a burst of energy after a long day on the snow or out in the woods. A perfect end to a lunch packed with local specialties—you must try mushroom and chestnut soup, cold cuts of cinta, a type of Senese pig, and pici.
You might also be interested in