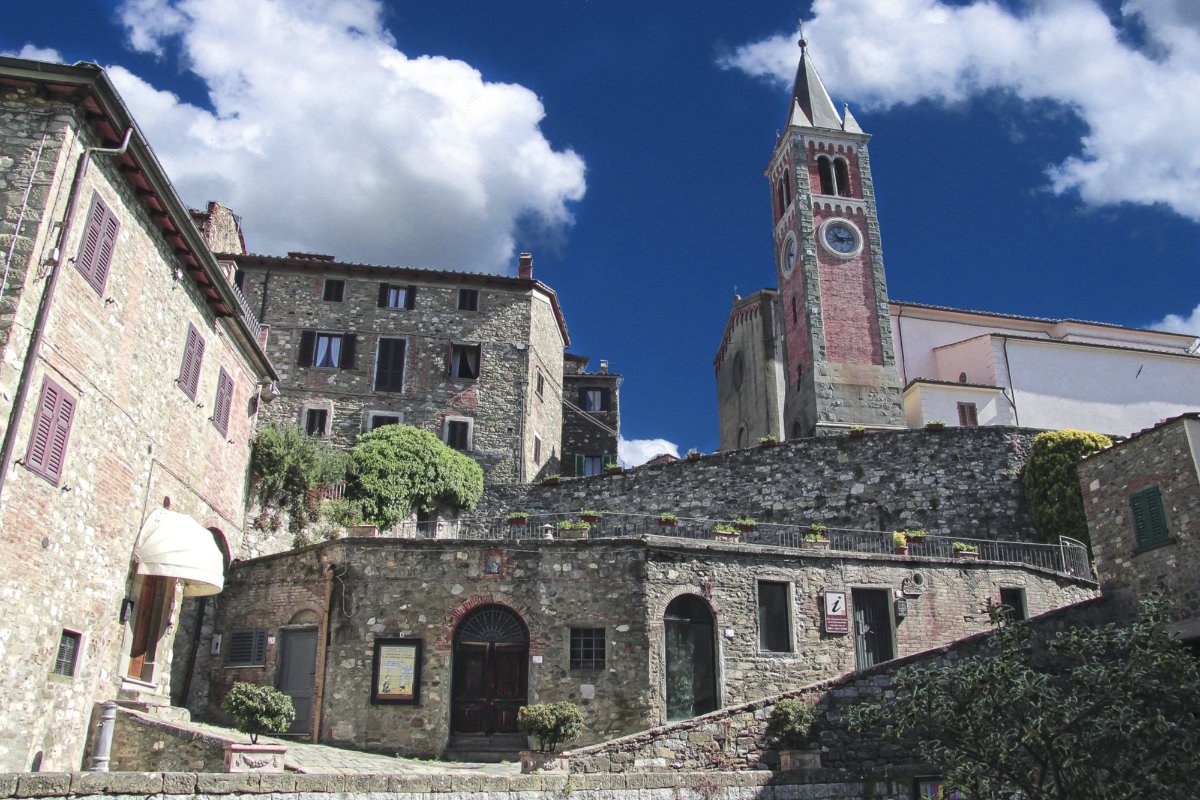 Ambra's historic "heather" street
A tour in the area surrounding Bucine following in the footsteps of the Etruscan forefathers
Do you love hiking through nature? The Valdambra is the perfect place for you. Among vineyards, olive groves and oak forests, you can walk in the open air in the surroundings of Bucine, discovering its authentic beauty. The route we suggest to you goes in a loop starting and ending in the small town of Ambra, winding through San Pancrazio and Gavignano, through Etruscan ruins and ancient settlements.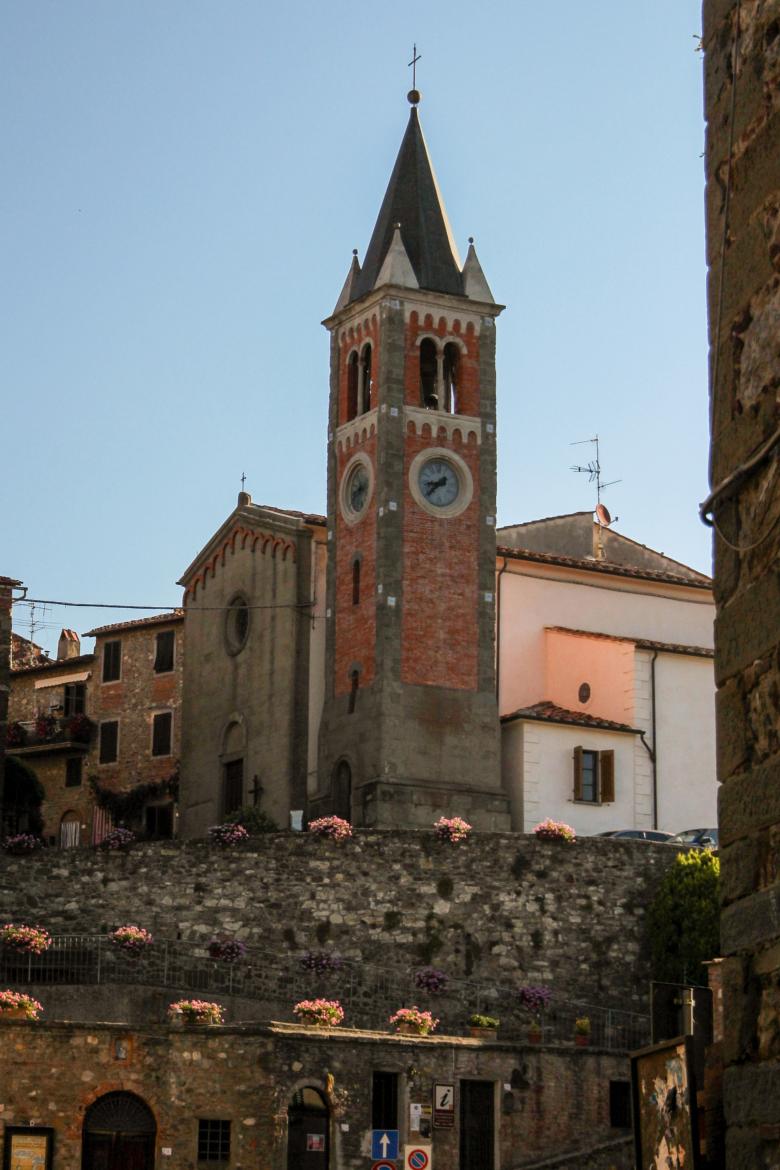 The route starts next to the town of Ambra and goes up to the stream of the same name. Here you can visit the ancient castle, damaged over the course of the 14th century by Florentine troops, and a noteworthy Etruscan settlement.
Follow the CAI 103 hiking trail, through heathers and oaks, which leads to Castiglioni: another residential town dating back to the Etruscan era.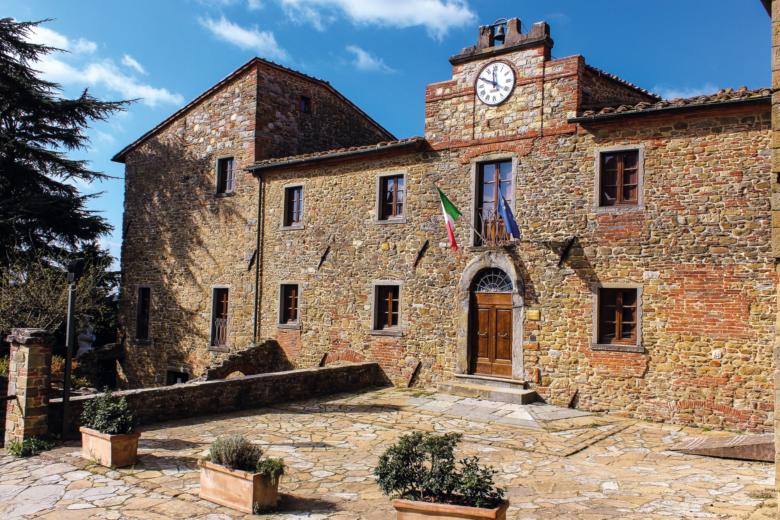 Where an ancient population once lived, now there is only trees and shrubs. Continuing among the rocks, you will arrive at the small farmhouse of Poggio all'Olmo; go down olive groves and vineyards until you reach the town of San Pancrazio, where you will find a somber monument in memory of the innocent victims of a fierce Nazi attack in 1944.
The basement of the farm, where the hostages were cruelly killed and their bodies piled up and set on fire, is now a museum to remind us of the human potential to commit such senseless acts.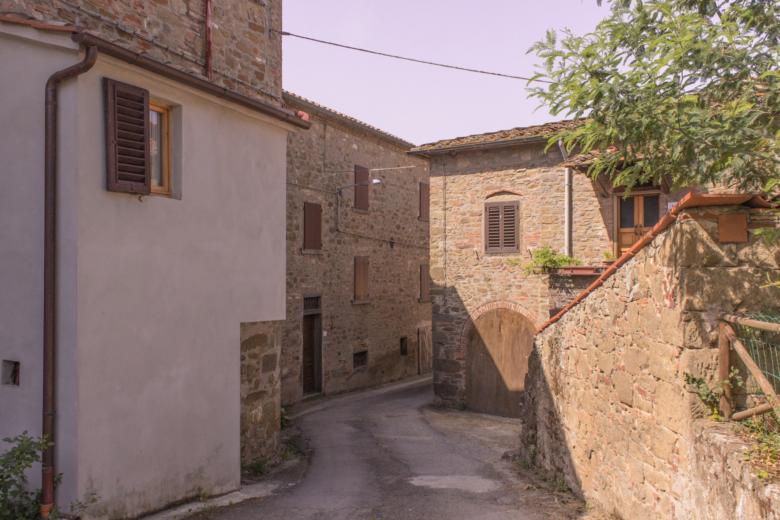 Continue walking down the slope of the town towards the small Asciana farm; cross a small bridge and then another before arriving at the Greti houses. Turn onto the provincial road, then go left onto a farming track which winds through a vineyard, following the signs of the CAI 125 which leads to Gavignano.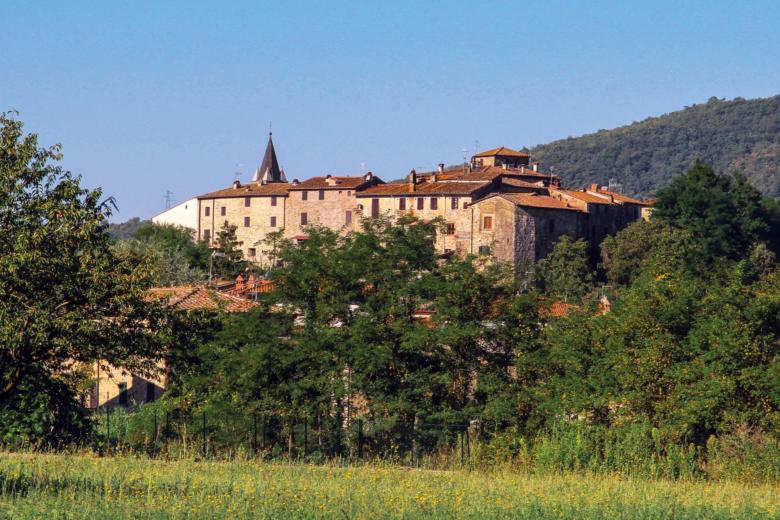 Stroll among the majestic cedar trees in the town and you'll find yourself on the provincial road 540, the main road through the Valdambra. Along a footpath, you'll return to the Bichi bridge in Ambra: this gives you the chance to visit the church dedicated to the Virgin Mary. Inside there is a painting thought to be by 17th-century painter Michelangelo Vestrucci.
This tour is part of the guide book Il Diario del Viandante, by the municipality of Bucine. On the official website, you can find details about the routes, useful information and maps to download.
You might also be interested in