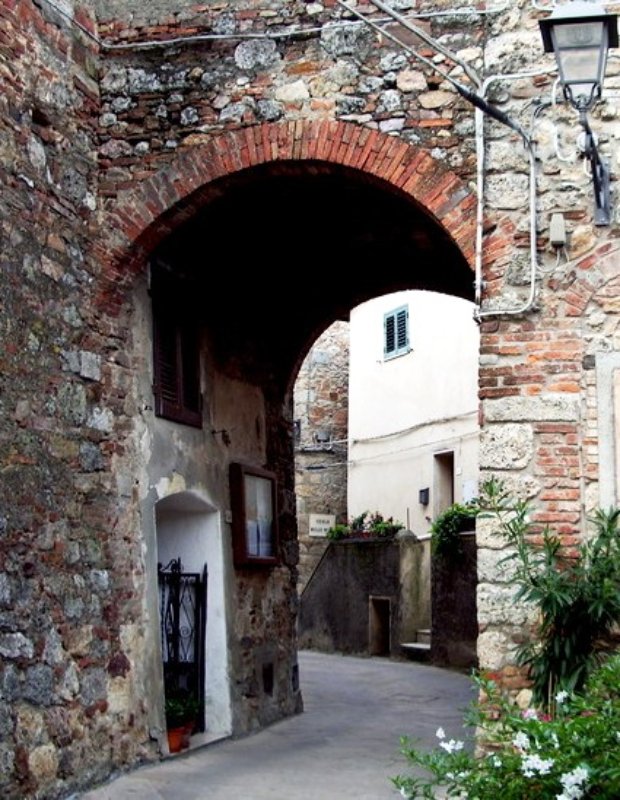 Towers and castles in Campagnatico
Historical center is host to Medieval icons
The Campagnatico Castle and its walls: From the old city's Piazza Garibaldi, you can take via Roma and reach the elongated walls that enclosed the two peaks which stood opposite the fortress in the north and the church of St. John the Baptist in the south.

The Montorsaio Castle is located on a wooded hill. Thanks to historical fonts, experts believe that it dates back to the eighth century. Montorsaio can be reached via the S.S. 223. Throughout its history, the castle has been dominated by several powerful noble families and on various occasions it was dominated by Siena. In 1255, Siena's domain over the castle was significantly strengthened following its acquisition of this district and the construction of a new quarterdeck. Later, it was managed by the lordship of Montorsaio Salimbeni which dominated the area until 1375. In 1432, a statute was drafted by the community and in 1559, it was ruled by the Medici.

The Stertignano Castle: From 1274, this castle belonged to the Aldobrandeschi counts. At the beginning of the fourteenth century, it became a possession of the Orlandini family of Siena, before falling into the hands of the Cerretanini. It was finally abandoned in 1370 and made into a countryside estate by the Republic of Siena in 1438. Today, its only remains include the stone walls and buildings located along the inside. This complex is very much altered compared to the original and is currently in an advanced state of decay.

The Monte Leoni Castle: Historical documents refer to this castle as far back as 1188. It was dominated by Pannocchieschi in 1262 and subsequently fell into ruin. It became part of Sienese dominion in 1438; today, only a small quantity of the castle's original blocks can be seen.
You might also be interested in
Valle dell'Ombrone
Geographically the Ombrone Valley may be at the heart of the province of Grosseto, but the hills on the banks of the river are barely known to visitors to this part of Tuscany who pass over it quickly along the superstrada that connects the ...
Scopri Valle dell'Ombronekeyboard_backspace