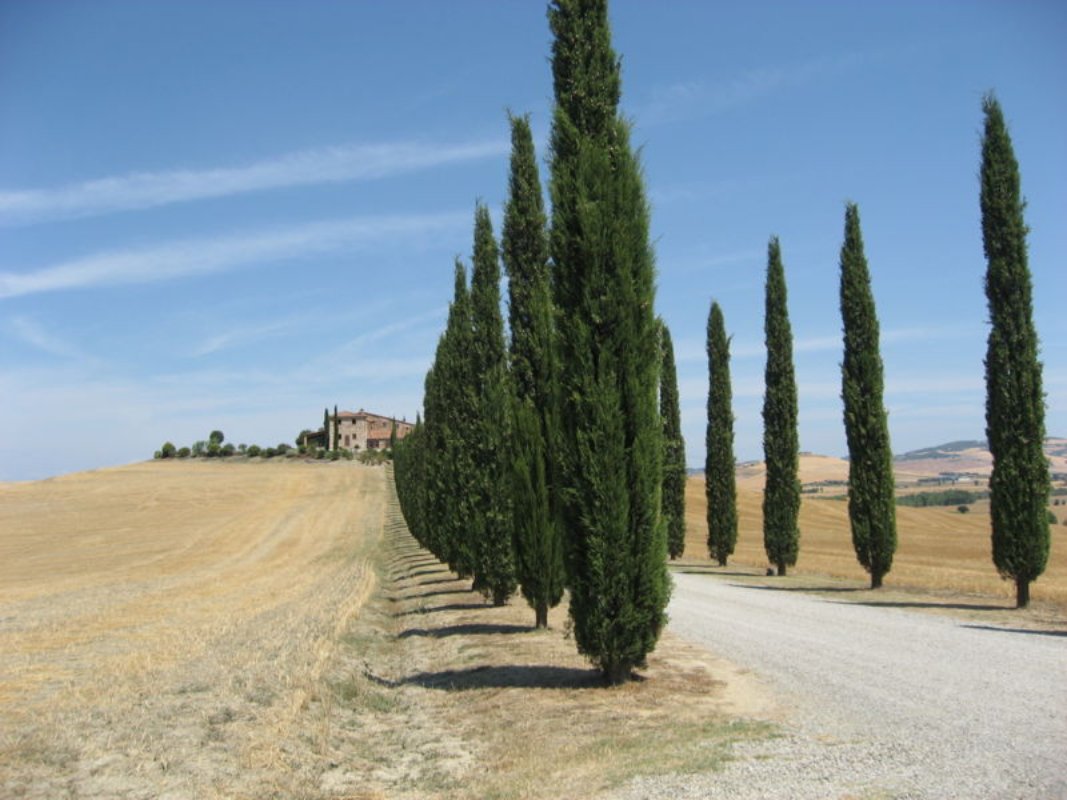 The medieval waters of Vivo d'Orcia
Splendid trails characterize the area
Vivo d'Orcia is a splendid district of Castiglion d'Orcia, set in a valley that still preserves its traditional feel. The Vivo River runs at the foot of the castle; its source originates in the locality of Ermicciolo. As far back as the middle ages, flour-mills, paper-mills and ironwork factories were built along the torrent and, in the 1920's, it became one of the area's first hydroelectric power stations. Traces of these old buildings, covered with climbing plants, may still be seen here, in one of the area's most beautiful and evocative landscapes. During the 'Water Festival', held annually in Ermicciolo on March 22, you can visit the source of the Vivo which gushes out from the rocks.

The hike from Ermicciolo to Eremo runs along the river; it is absolutely one of the finest in the Amiata area. You can stop at the little waterfalls and the dam in the middle of the woods or see the caves where partisans hid during the last war. Visitors to the area can also appreciate archaeological sites where archaeologists have discovered artifacts from the Mesolithic and Etruscan civilisations. You may even see one of the area's rare green woodpeckers, its pecking is sometimes heard echoing among the centuries-old forests. The Vivo Valley is one of the few places on earth where you may be convinced that you're still living in the middle ages.

You might also be interested in
Val D'Orcia
In the heart of Terre di Siena the scenery is stripped bare, accompanied by hills and crevices, the winding river, cypresses that crown hills in isolation or that follow the roads in tidy rows. ...
Scopri Val D'Orciakeyboard_backspace