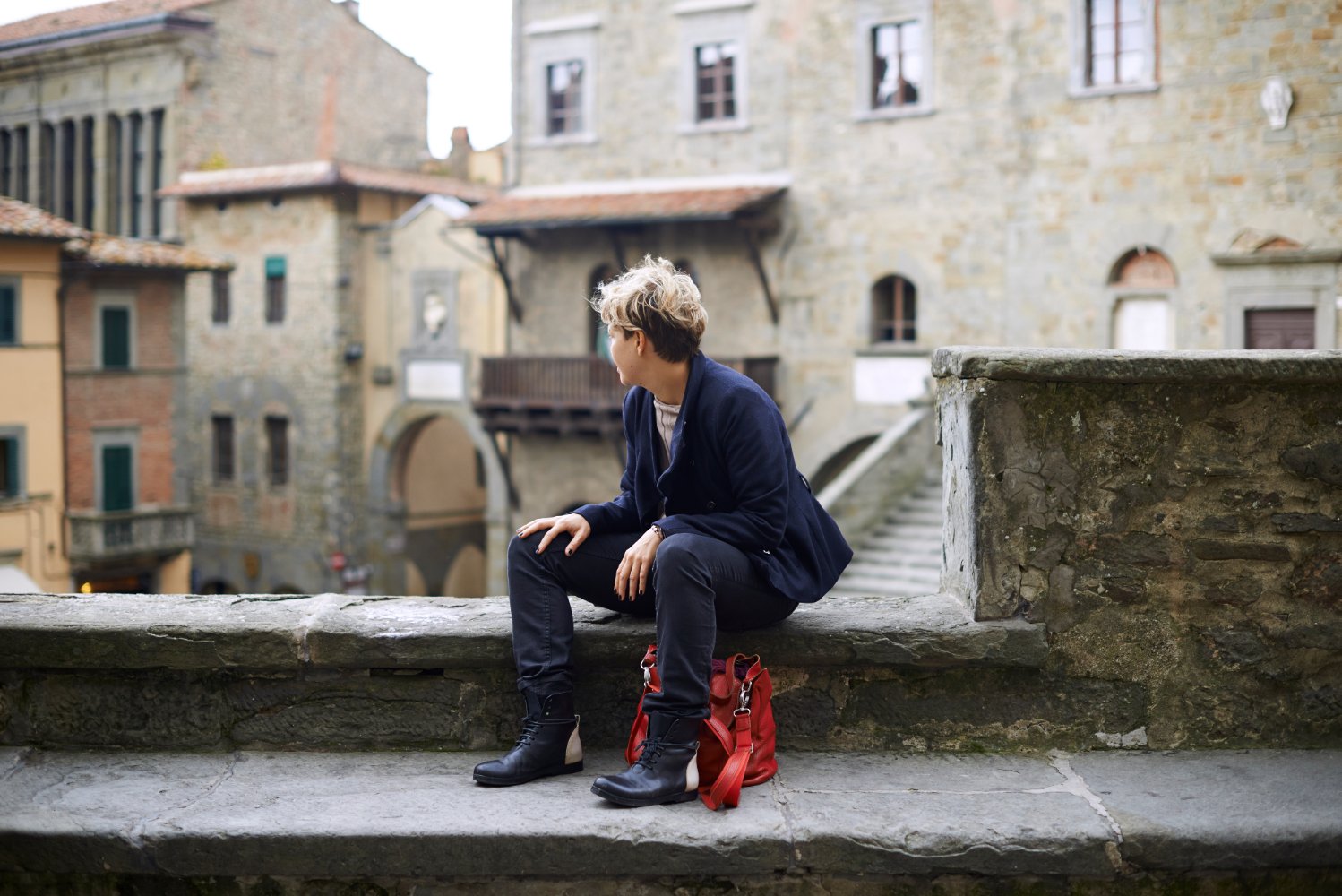 TEMPO ZULU: hidden art in the streets of Siena
In
Siena
, art, stories and traditions literally jump out from every angle. Traces of history are hidden among the stones, on the walls of the houses, in the furthest corners… traces of everyday life that reveal ancient traditions.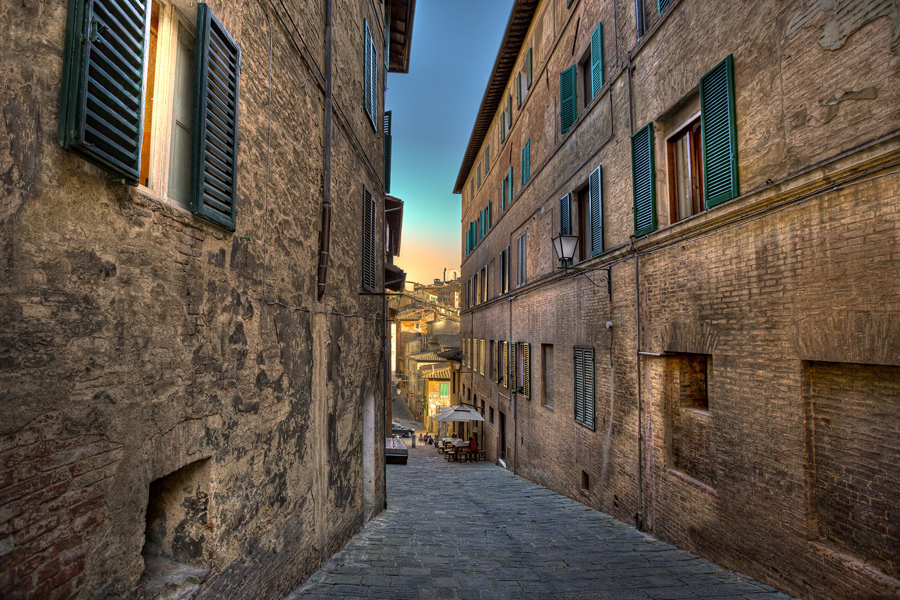 TEMPO ZULU (Zulu Time) is a contemporary art project
that draws from this fact, works that are semi-hidden in the stones of the ancient city streets for
an artistic itinerary
that only a keen eye can detect! The
Tempo Zulu
project began in 2004: some prominent personalities of contemporary culture were invited to leave their mark on the pavement of the historic center of Siena. The result is a total of
12 hidden, quiet, shy art works
, whose durability is bound to the weather and the passage of people. Twelve phrases (some in Italian, some not) or symbols that represent twelve points for reflection, thanks to the different contexts and places in which the artists themselves have decided to place their works and that each one of us can interpret as we wish. To use the words of the creators of the project:
"Art lives around us, walks with us, rarely fails to stop our steps, but it beats where it exists and, when it's found, inexplicably changes us, pushing our horizons among the narrow walls of the streets of a city."
Below here is the list of the works. Now it is up to you to find them!
Mario Avallone – La precisione
"La qualità è precisione nella vita"
(Quality is precision in life)
Piazza Matteotti, where once there was a Mc Donald's!
Iain Chamber and Lidia Curti – Le pietre…
"Le pietre nella lingua registrano gli intervalli del mondo" (Stones, in language, record the ranges of the world)
Piazzetta Grassi
Michele Dantini and Willy Merz –Arborescences
Piazzetta Silvio Gigli
Filippo Frosini - tre23
Vicolo della Fortuna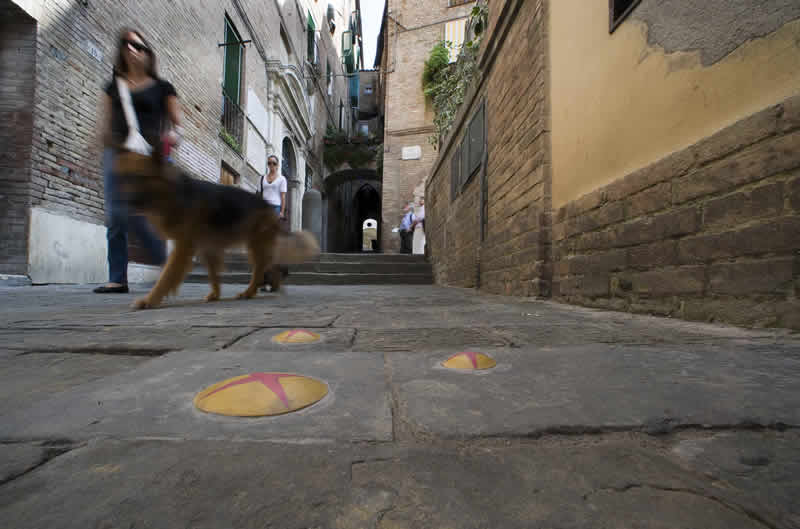 Erick Göngrich - Stones and Tulips
"Sometimes monuments should be just boards with tulips"
Porta Camollia
Alberto Garutti - Tutti i passi...
"Tutti i passi che ho fatto nella mia vita mi hanno portato qui, ora" (all the steps I've taken in my life brought me here, now)
Santa Maria della Scala museum It's the most hidden and secluded stones of all, located in a symbolic place of the city: the road that once led to the old hospital (and is now incorporated into the museum).
Luca Pancrazzi - no title
Piazza Duomo (two stones) Eva Marisaldi -
come alone
Croce del Travaglio. A phrase positioned, not by chance, in one of the most crowded places of the city.
Alfredo Pirri – PAX
Via dei Servi
Anri Sala and Edi Rama - Mayor and electors
(I don't know how is for others, but the relationship between Mayor and electors is like the relationship between the artist and the spectator)
Piazza La Lizza
Fabrizio Prevedello – no title
Via Stalloreggi
Information
www.tempozulu.org
turismo@comune.siena.it
MAP
You might also be interested in