Lucca's medieval heart
A tour of Lucca's churches, castles, nobile residences and more
Lucca
is the best known and most beautiful
medieval city
in the world because it has been
able to preserve its historical and cultural soul
. What better way to get to know it than by
walking through its streets
alleys to discover its full wealth.
Famous for its
towering walls
,
one of the few examples in Italy of city walls which are still in excellent condition
, these are not only admirable architecture but also a great place for a stroll and to see the town from a another point of view.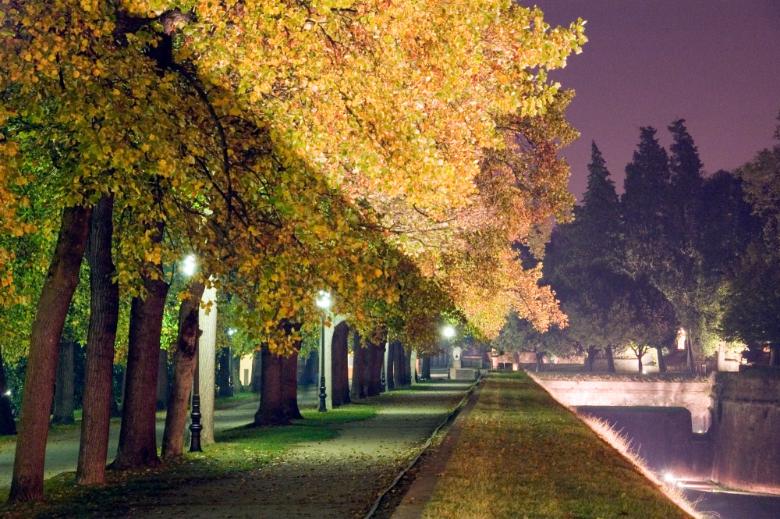 Continuing to the heart of town along the downtown streets with elegant shops, craft shops and bakeries where you can sample the true delights of Lucca, you come face to face with a piece of the history of Tuscany. Every square and every monument tells of Lucca and its great past. This was a land of bankers, traders, artists and religious who have left traces of themselves in every corner.
Look up to see the spires, steeples and towers, the most famous and most notable is the Tower Guinigi, a garden in the sky, from which we can glimpse the top of an old oak planted by Guinigi as a symbol of rebirth in the town. There are many churches in town which stand as witnesses of Lucca's period as an influential religious power in the 1300s. In Piazza San Michele, after the church, you see a building rising from the elegant white marble, in which are held precious statues by Andrea della Robbia , the famous Tuscan ceramics artist, and paintings by Filippino Lippi.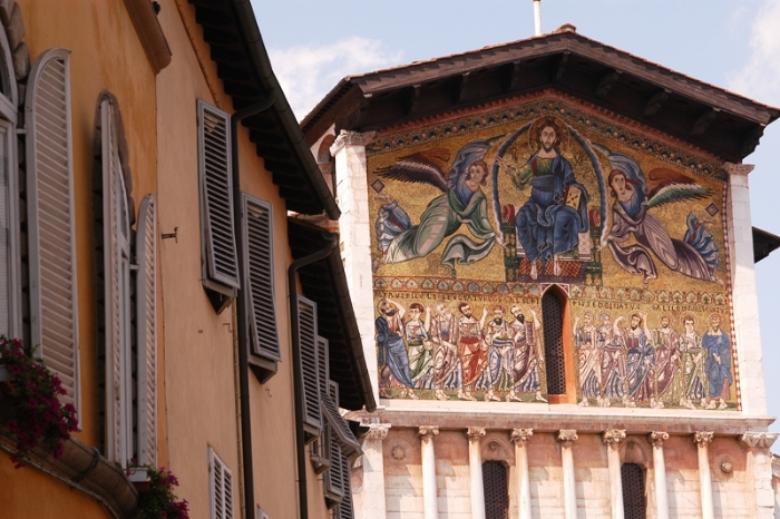 Amazingly the facade of the church of San Frediano, where a mosaic depicting Christ the Redeemer copy ascending to heaven. To find a treasure of Jacopo della Quercia has to enter the cathedral of San Martino, the statue of Ilaria del Carretto is one of the first masterpieces of the Sienese master singular.
The most remarkable square is the Piazza del Anfiteatro, so called because it is built on the ruins of an ancient Roman amphitheater—it still retains the elliptical shape and its cafes offer the perfect place for a relaxing break.
The surprises are not finished yet: in the Lucca countryside there are many villas to visit, go pamper yourself at the spa of Bagni di Lucca, or, if you are looking for a bit of sea air, pop into nearby Versilia.
You might also be interested in
Lucchesia
The Lucca Area boasts a landscape that's been shaped by the bends of the Serchio River and dotted with medieval towns. The heart of this elegant territory is Lucca, famous for its perfectly-preserved defense walls and for its "100 churches". ...
Scopri Lucchesiakeyboard_backspace