How many steps are there in Brunelleschi's dome?
Climb the dome of Santa Maria del Fiore and enjoy the view!
Climbing the huge dome designed by Filippo Brunelleschi (the largest masonry dome ever built), is one of the most physically challenging activities you can do in the center of Florence, short of walking around all day in flip-flops. Kids love it and adults appreciate the view. It's not for the faint hearted, nor the recently knee-operated! But, already half way through your way to the top, you realize you've made the right choice: the stunning frescoes that line the interior of the dome - began by Giorgio Vasari in 1572 and completed by Federico Zuccari - are clearly inspired by Michelangelo's Sistine Chapel and they're just a few meters above your head! Watch and note all the figures, details and colours.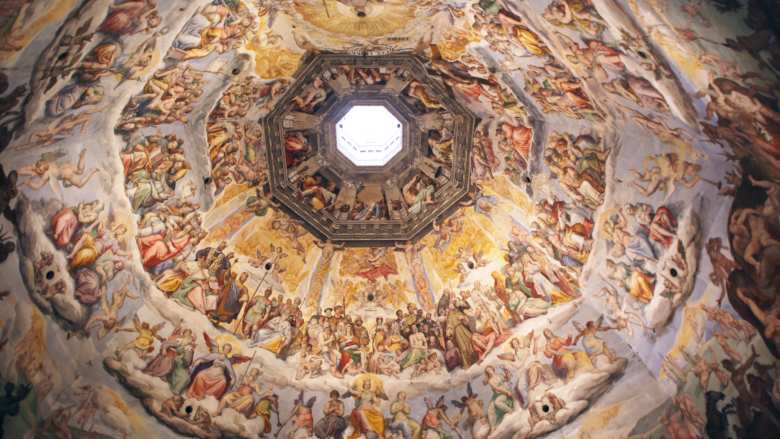 Once you get to the top, make one final push and from the moment you step outside, the hard work is forgotten. If you are still breathless, it's only for the beauty in all around of you - the city of Florence.
The question that everyone has on their mind, while facing the climb, step by step is "how many steps are there in Florence's Duomo?". If you try to find out on the internet, you'll see numbers vary from 414 to 463. It's up to you to find out the real answer by climbing and counting at the same time!
The Museo dell'Opera del Duomo has a single ticket that includes all the monuments of the Complex of Santa Maria del Fiore; the Cathedral, Brunelleschi's Dome, Giotto's Bell Tower, Baptistery of San Giovanni, Crypt of Santa Reparata and the Opera Museum.
Original article by Leila Firusbakht
You might also be interested in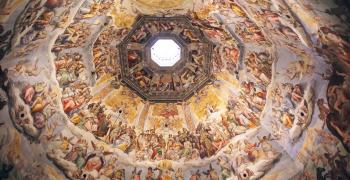 Learn more
Art and Culture
Tuscany is the cradle of the Renaissance and known all over the world for its immense artistic and cultural heritage.
continue...