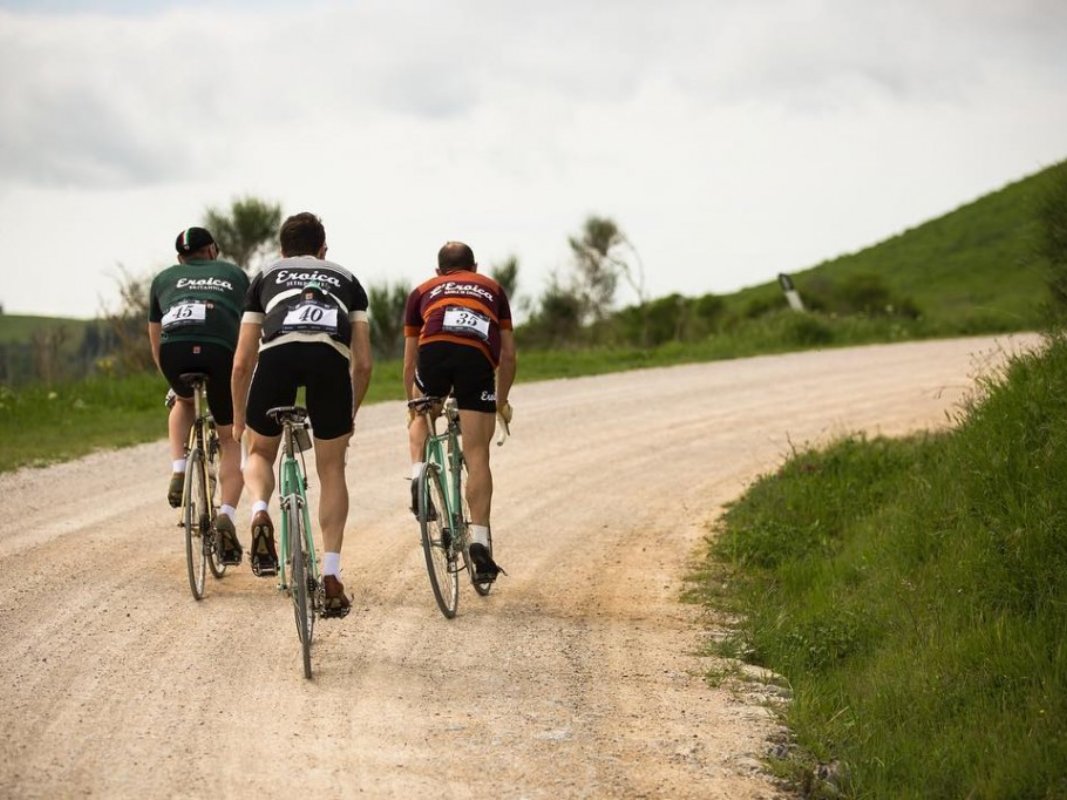 Top annual events in Tuscany
There's so much happening in Tuscany all year round: no matter the season, the region offers a full-packed calendar of events. From January to December, from music festivals to reenactments, here's a quick guide to some of the top events in Tuscany throughout the year.
SPRING
Spring marks the return of the Nature Train to Tuscany, the historic steam train that allows you to travel slowly around the Crete Senesi, Val d'Orcia and Monte Amiata. Each itinerary is combined with fairs, festivals, exhibitions and markets where you can taste Siena's local products.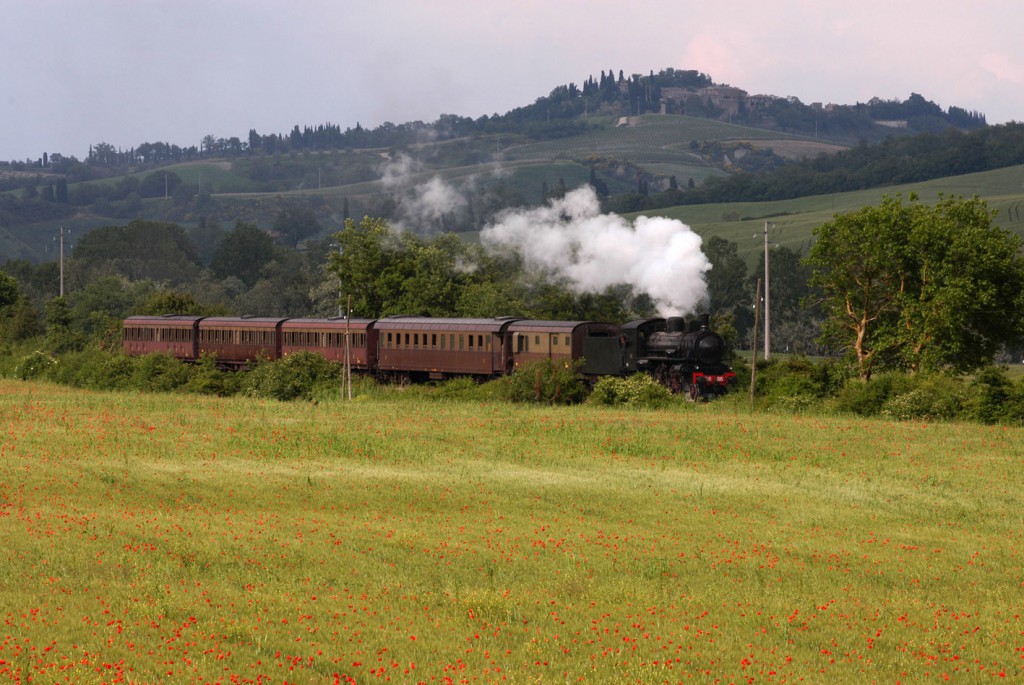 If you are planning to visit Florence in May or June, be sure to book your tickets for the Maggio Musicale Fiorentino, a two month-long festival with opera, concerts and ballet featuring international artists. It's the oldest music festival in Italy, and takes place in the superb Teatro dell'Opera di Firenze. To see this year's programme check out the Maggio Fiorentino's official site.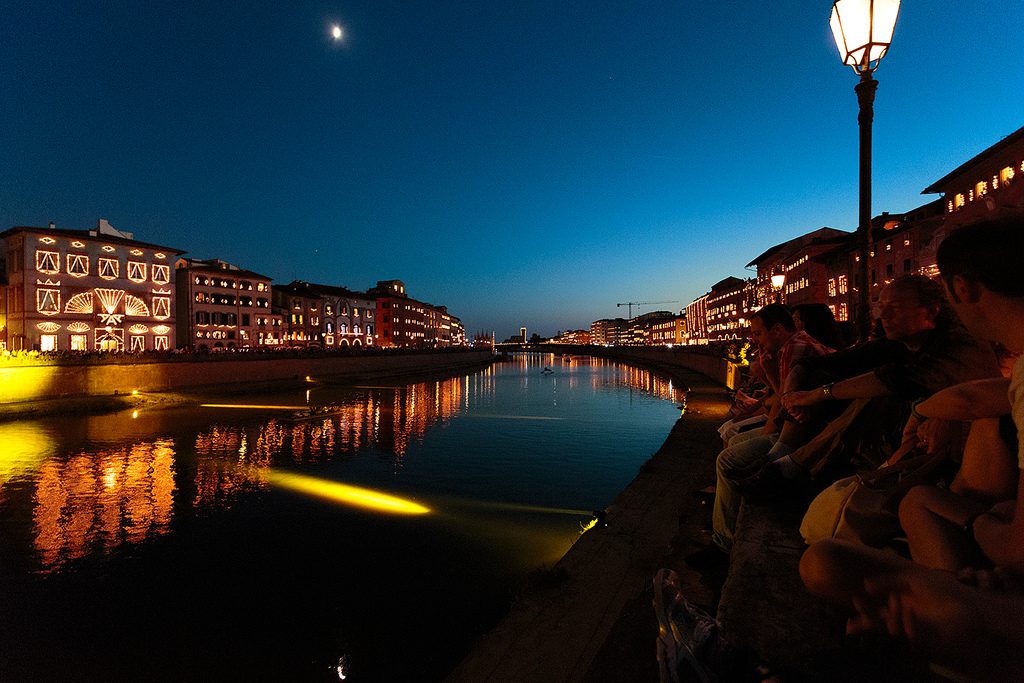 If you want to enjoy an unforgettable and magical spring night, don't miss the Luminara di San Ranieri, in Pisa. Every June 16 at sunset thousands of candles put onto Pisa's bridges, doors and windows are lit up. The Luminara (or Luminaria) di San Ranieri is a candlelight festival and is one the most evocative events in Tuscany.
SUMMER
Summer is the perfect time of year to enjoy the most important outdoor music events. Puccini Festival is dedicated to the great Tuscan opera composer Giacomo Puccini and takes place in the open-air theatre set on the Massaciuccoli lakefront, a truly striking location in Torre del Lago (Lucca). The program of events runs from late July to late August.
Lucca Summer Festival can be considered the most important music event of the Tuscan summer due to the international artists it brings to the stage. It takes place every year in Piazza Napoleone (Lucca historic centre) in July.
Pistoia Blues is another event in Tuscany that is absolutely packed with good music. Every year great artists perform live in Piazza del Duomo in Pistoia in July.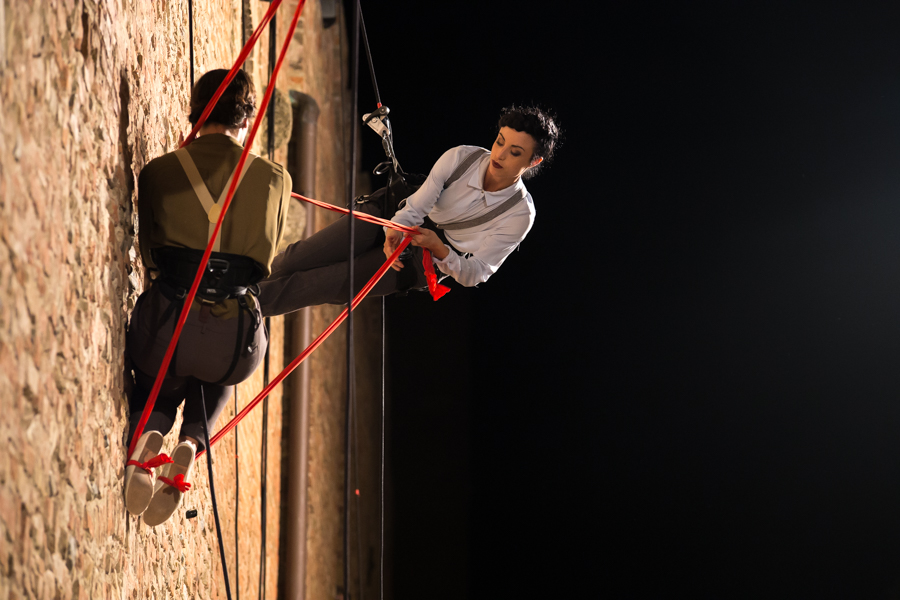 If you love street art don't miss Mercantia, a street art festival with more than 100 shows per night. In every corner of the medieval town, including the historic buildings, you'll find different kinds of performances.
While some cities offer big rock and blues gigs, some others celebrate their traditions with re-enactments, ancient races and medieval festivals. The Palio di Siena is one of the most awaited events of the summer in Tuscany. It's Italy's most famous historic horse race, taking place twice a year in piazza del Campo, Siena's main, medieval, shell-shaped square. "Monteriggioni di Torri si Corona" (or in English, "Monteriggioni Crowned by Towers", quote from Dante Alighieri) is a medieval fair that takes place twice every July in the Medieval town of Monteriggioni. But there many other events to join. Check out this Summer medieval festival calendar.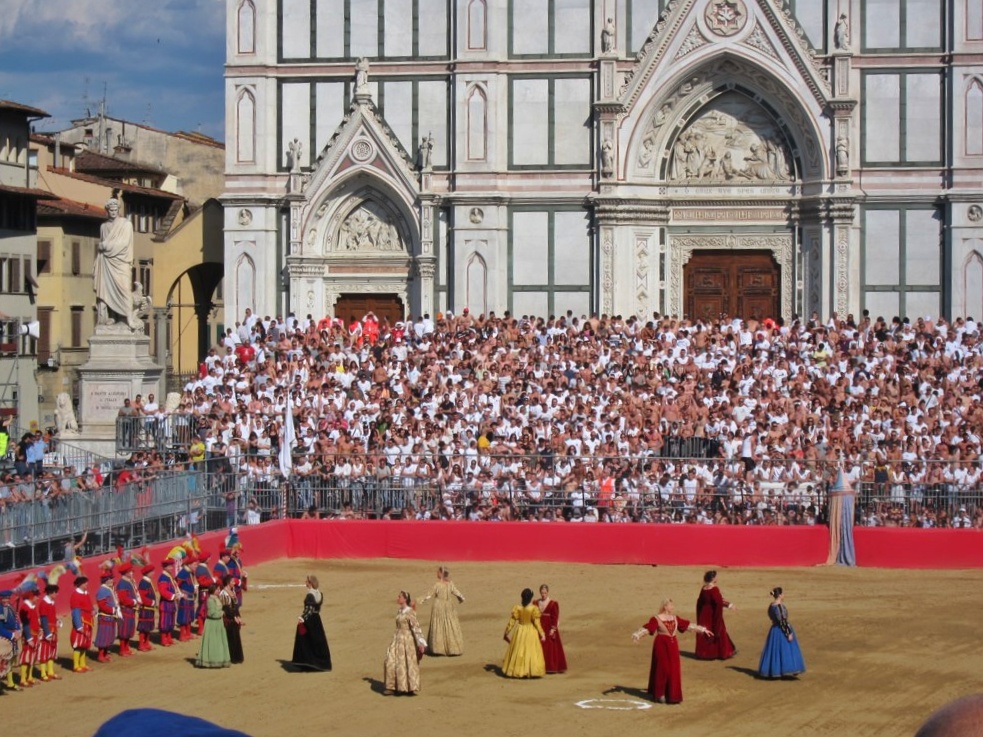 If you ever come to Tuscany in June, try to be in Florence on June 24th for San Giovanni's Celebrations. On this day, one of the most famous squares of Florence, Santa Croce, becomes the "stadium" of the Historic Florentine Soccer or Calcio Storico Fiorentino. Born in the 16th Century it's a mix of wrestling, rugby and soccer. At the conclusion of the day, on the evening of the 24th, there is a traditional fireworks display in Piazzale Michelangelo called fuochi di San Giovanni (St John's fireworks).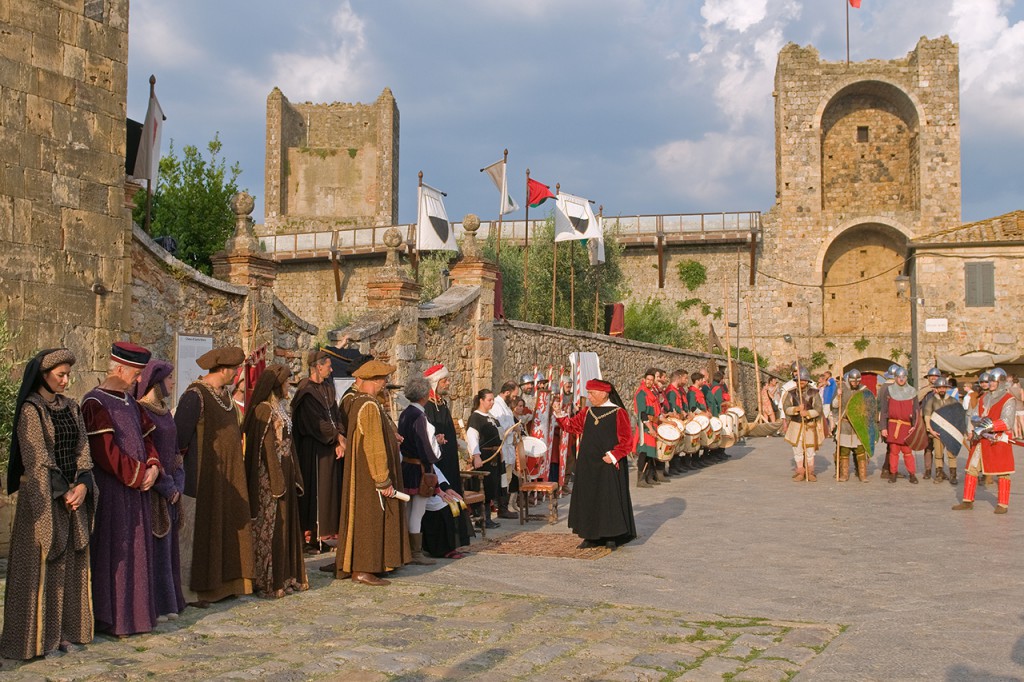 AUTUMN
Autumn is definitely one of the best times for foodies to come to Tuscany. September is the wine month, while October and November mean olive harvest, truffle hunting, mushrooms and chestnuts.
In September, Piazza Buondelmonti in Impruneta becomes the setting of one of the most famous wine festivals of the Region. Festa dell'Uva, founded in 1926, is a collection of music, ballet and spectacular floats. The grape festival is one of the longest-running Italian festivals and much loved by locals.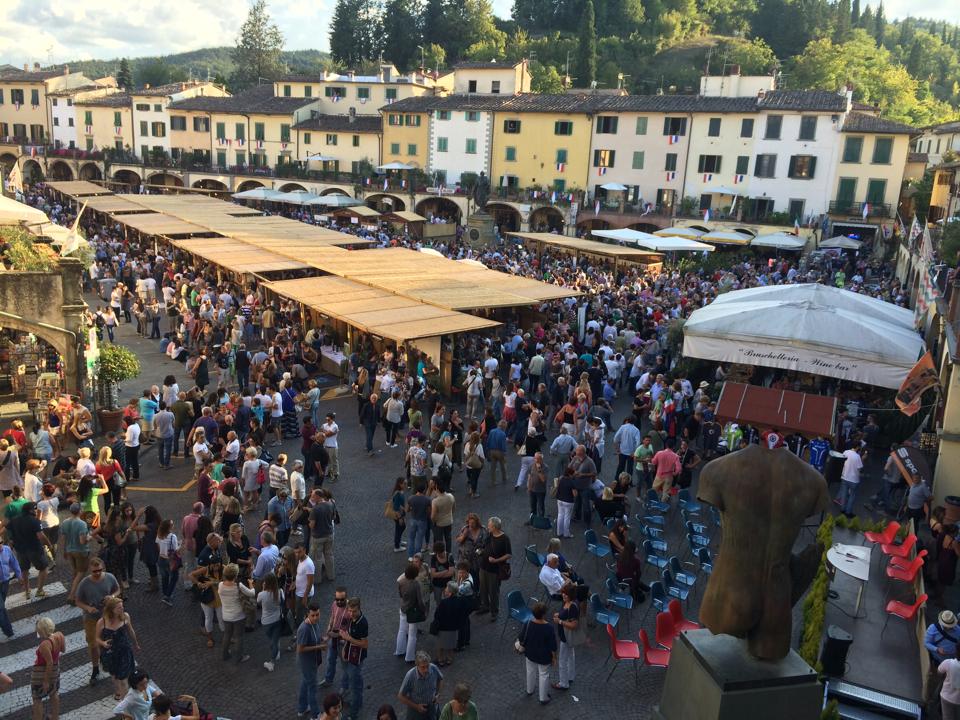 The Expo del Chianti Classico in Greve in Chianti offers visitors a full program of artistic and cultural events in one of the most beautiful squares of Tuscany. Find out here more about the wine festivals in Tuscany.
Every year in November, San Miniato hosts the White Truffle Fair, the most famous truffle festival in Tuscany. The best opportunity to taste traditional recipes made with the precious white truffle, buy traditional Tuscan products and take part in a truffle hunting.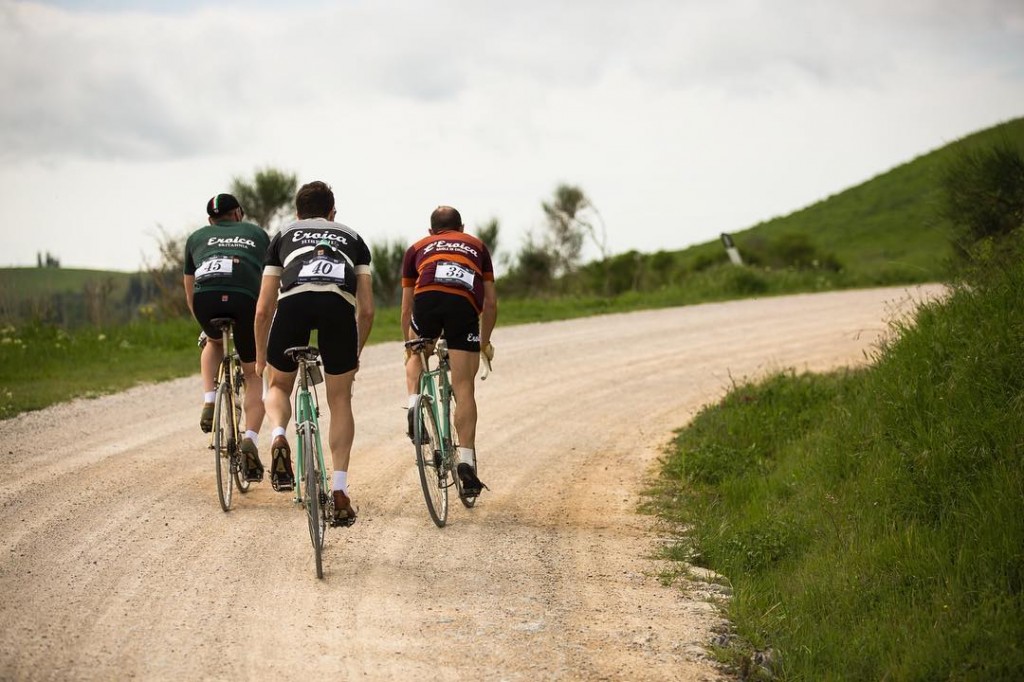 If you are a bike lover you must take part in L'Eroica, the most important cycling event in Tuscany. It's held in Gaiole in Chianti in October and recreates the heroic age of the "Giants of the Road". Participants ride on vintage racing bicycles some of the most beautiful gravel roads of the Chianti area.
WINTER
As Christmas approaches, every town in Tuscany organises its own festive market. From Mercato del Campo in Siena to the Christmas Village in Montepulciano, here you can find some of the best Christmas markets around Tuscany.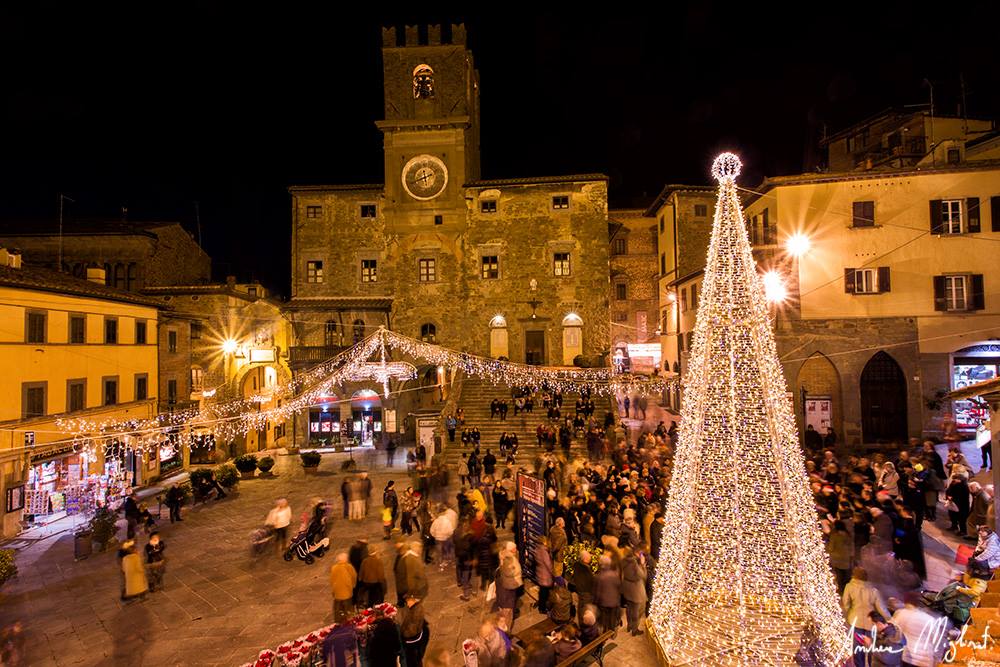 The New year in Tuscany starts always with a big fashion event in Florence. Founded in 1954, Pitti Immagine has become the world's most important platform for fabrics, clothing and accessory collections. It consists in 4 thematic fashion events: Pitti Uomo: the key international trade event showcasing men's fashions and contemporary lifestyle trends; Pitti Donna: the project dedicated to women's fashion collections; Pitti Bimbo: a complete overview of the universe of children's fashion and new lifestyle trends and Pitti Filati: the key international event featuring yarns for the knitting industry. Pitti Immagine is held twice: in January and then in June at Fortezza da Basso.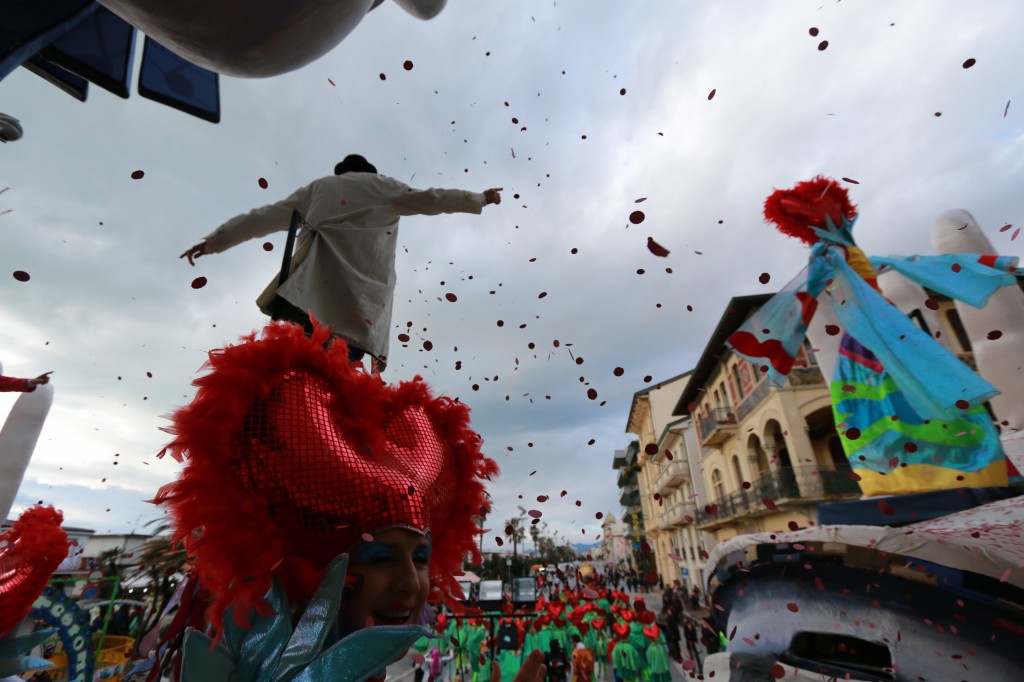 February in Tuscany is the month of carnival and lots of towns celebrate it with colourful masked parades and decorated streets. Viareggio Carnival is one of the biggest of Italy and it's renowned for its satirical floats made of papier-mâché. The carnival of Foiano della Chiana, in the surroundings of Arezzo, has been held since the Middle Ages and can boast of being one of the oldest carnivals in the country. But there are many other celebrations in Tuscany that you can join. Check out our Carnival guide here.
Of course there is much more. On Toscana Events you will find all the main festivals, fairs and exhibitions taking place in Tuscany month after month.
You might also be interested in