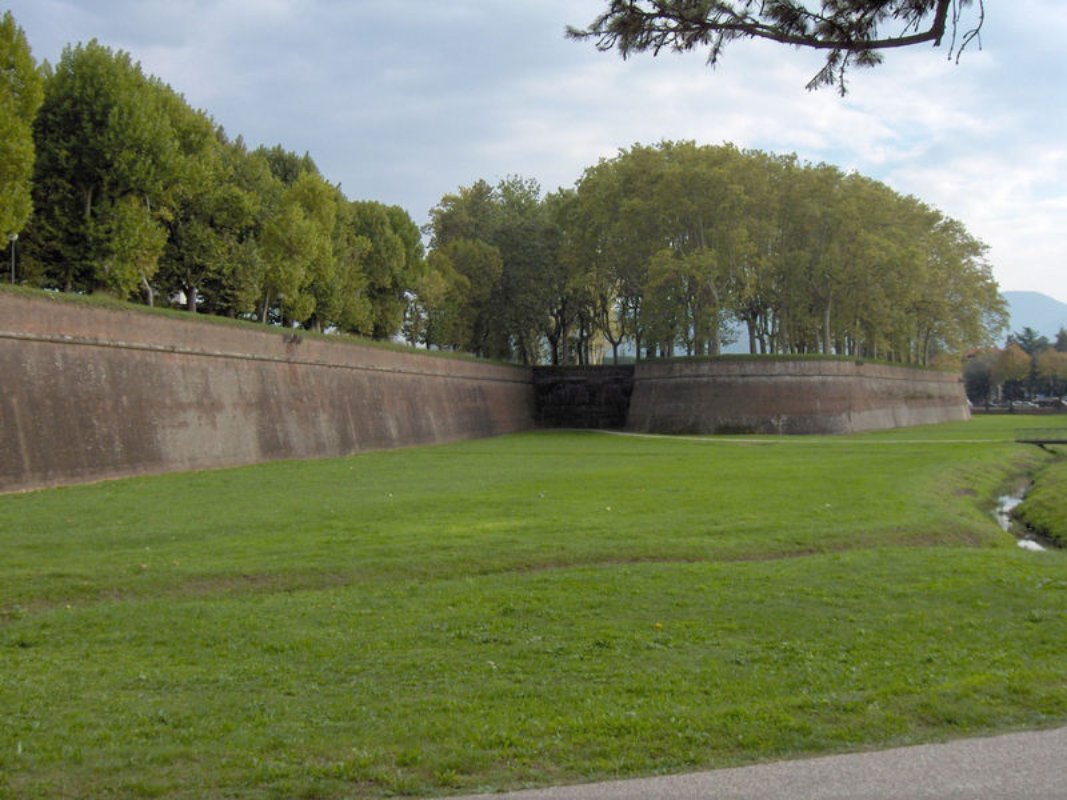 Neighbourhoods, streets and squares
Via Fillungo in Lucca
A street seeped in legends
This street takes its name from Garfagnana's Fillongo Castle. A typically windy road that crosses the entire city, it has a purely medieval feel. Here, you'll find both houses and palaces such as the Palazzo Manzi, a patrician home created in the XVI century; said palace takes its name from the family that lived there starting 1957. Twenty years later, it became state property and was opened to the public; today, it hosts a museum and painting gallery.

Visitors to this unique street will not want to miss viewing the Church of San Cristoforo, built in the XI century and partially restored 100 years later. An epigraph inside the church suggests that it was built by Diotisalvi, who was also responsible for designing Pisa's Baptistery. Its austere façade in white marble is sustained by myriad columns. Today, it is used as an exhibition space and it often hosts concerts and special events.

As you continue along the road, you'll find the 'Accademia dei Collegati' a prestigious theater that was recently closed because it was considered unsafe; today, it is no longer used today. Don't miss catching a glimpse of the nearby clock tower. Fifty meters high, it is the highest of its kind in the city. This tower is linked to the legend of Lucida Mansi, who is said to have sold her soul to the devil so that she could remain young and beautiful for three decades. After her time had expired, the Devil came to ask for payment of her debt. Thus, on August 14, 1623, Lucida tried to stop time by climbing up the clock tower. As she was unable to successfully achieve her endeavor, she was forced to hand her soul over the King of the Shadows.
Torre del Lago Puccini
Sunny beaches, fresh pine groves, ever-calm sea: paradise itself
In addition to the original epithet Torre del Lago, named after an age-old guard tower built between the 15th and 16th centuries on the western shore of the lake, Puccini was added recently, in tribute to the great composer, who loved the landscape that sparked his creative genius so much that he never had any desire to leave the place. ...
Morekeyboard_backspace