The leather goods of Santa Croce sull'Arno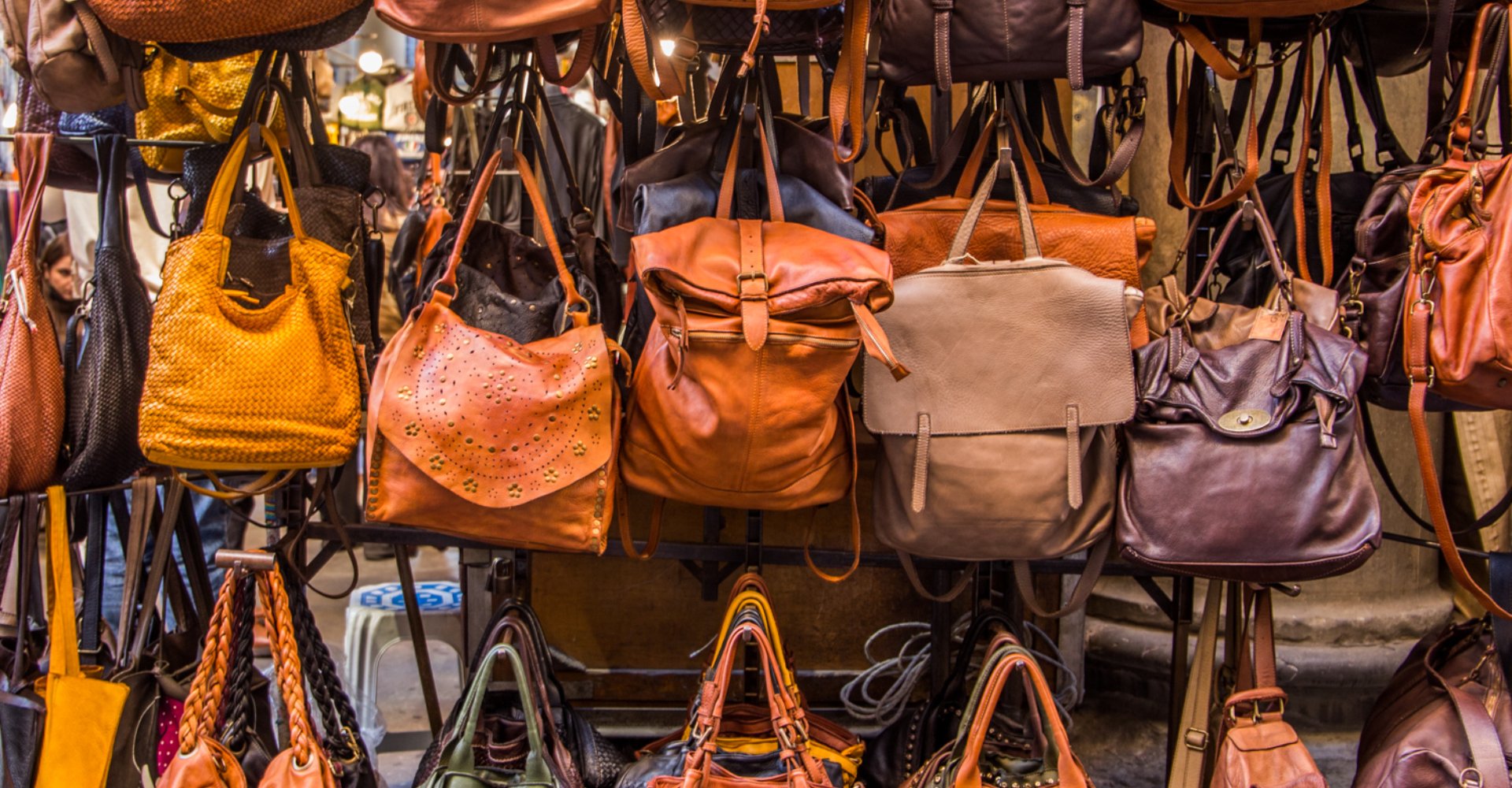 Photo © Benedetta Perissi
The art of leather in the lower Valdarno, high quality Tuscan craftsmanship
In Tuscany, leather goods are an art. The so-called leather district winds between the province of Florence and Pisa and has been a well-known area for ​​tanning and leather processing since the fourteenth century. The skilled hands of masterful craftspeople produced and taught the art of leather making, a manufacturing activity that would become a true symbol of high quality Made in Tuscany that's famous all over the world.
In particular, Santa Croce sull'Arno in the province of Pisa is one of the main centres for leather production and processing. The quality and high number of tanning industries have made this small town in the Pisan Valdarno a reference point for the most famous fashion houses such as Valentino and Gucci, used to create their finest clothing from bags to luxury accessories.
The Santacrocese leather industry mainly developed thanks to its proximity to the Arno river, which was a benefit for trade throughout Tuscany. It's also thanks to the large wooded areas that were used to obtain the vegetable tannins with which the leathers were tanned.
The first real tannery in Santa Croce sull'Arno dates back to 1824; about twenty years later, there were 4 tanning workshops in the area, rapidly increasing to over 30 at the turn of the 1900s.
The ascent of the tanning industry suffered severe blows such as the anthrax epidemic, which spread towards the end of the 19th century due to the poor hygiene standards observed during the processing of leather, and the advent of the Second World War, a period in which many factories were closed. However, production flourished again between the 1950s and 1960s and exploded in the 1970s, reaching about 520 factories and conquering the very top of the world sector, both for the quality of the product and for the volume of business. It still holds that position today, having maintained the high quality that can be touched with your own hands during tours organized by some companies in Santacrocese.