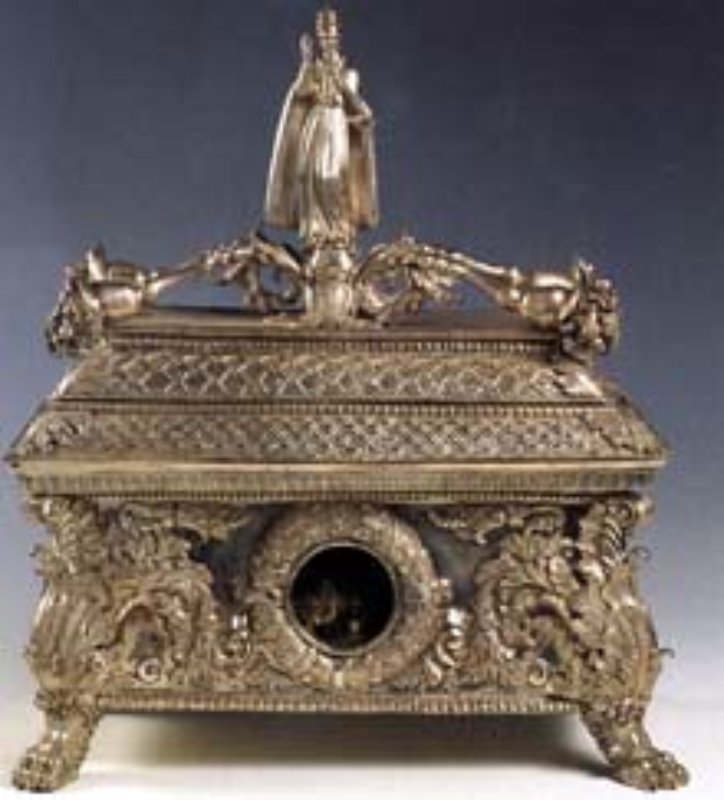 account_balanceMuseums
Museum of the Treasure of Santa Maria, Impruneta
Silver and gold works by Ghiberti and other 15th and 16th century masters
Housed in rooms adjoining the basilica of Santa Maria, the museum consists of three main sections: illuminated manuscripts, gold-work and sacred parchments and other vestments relating to the basilica, which, during the course of its history has been the beneficiary of many fine donations, some of which were from the Grand Duchy. The silverware collection is in the Sala Silvani, where there is a display of precious silver and gold items, many of which are arranged according to type. The most significant pieces are: a partially gold-plated and enamelled silver-lamina processional cross, attributed to Lorenzo Ghiberti (1425 ca.); two silver patterns attributed to Antonio di Salvi (1515); and a collection of rock crystal objects, four candlesticks with a cross-holder and cross given to the Virgin of Impruneta by Cristina of Lorraine in 1633.

On the left-hand wall of the same room is the 15th-century bas-relief depicting The Finding of the Icon, which evokes the episode that lies at the origin of the worship of the Madonna of Impruneta. In the manuscript section there are 11 valuable illuminated codexes, seven from the 14th and four from the 15th century, including: a gradual attributed to Lippo di Benivieni (1310-20 ca.); an antiphonary from the mid-15th century decorated by an artist influenced by Orcagna; and three 15th-century manuscripts illuminated by Antonio di Girolamo. The recently-established section devoted to liturgical vestments consists of a collection of very fine sacred parchments that includes unique items such as the "capes" used for the venerated image of the Virgin.

A visit to the museum can be paired with a visit to the Basilica of Santa Maria, which has been restored and renovated a number of times over the centuries and embellished with some fine works of art. Besides the enamel terracottas by Luca della Robbia in the chapels designed by Michelozzi on each side of the presbytery, there are some 17th-century paintings including The Nativity of the Virgin by Passignano, The Martyrdom of St. Sebastian by Matteo Rosselli and The Vocation of St. Peter by Empoli.
Source:
www.chiantimusei.it
Impruneta
THE LAND OF TERRACOTTA
First inhabited during the Etruscan and Roman periods, Impruneta is a town on the outskirts of Florence, characterised by the direct contact with the countryside in which it is immersed. To some extent, the description given by Giovan Battista Casotti in 1714 is still relevant today: "Impruneta is a collection of twelve little villages, situated in close distance to one another, or to put in ...
Morekeyboard_backspace
You might also be interested in