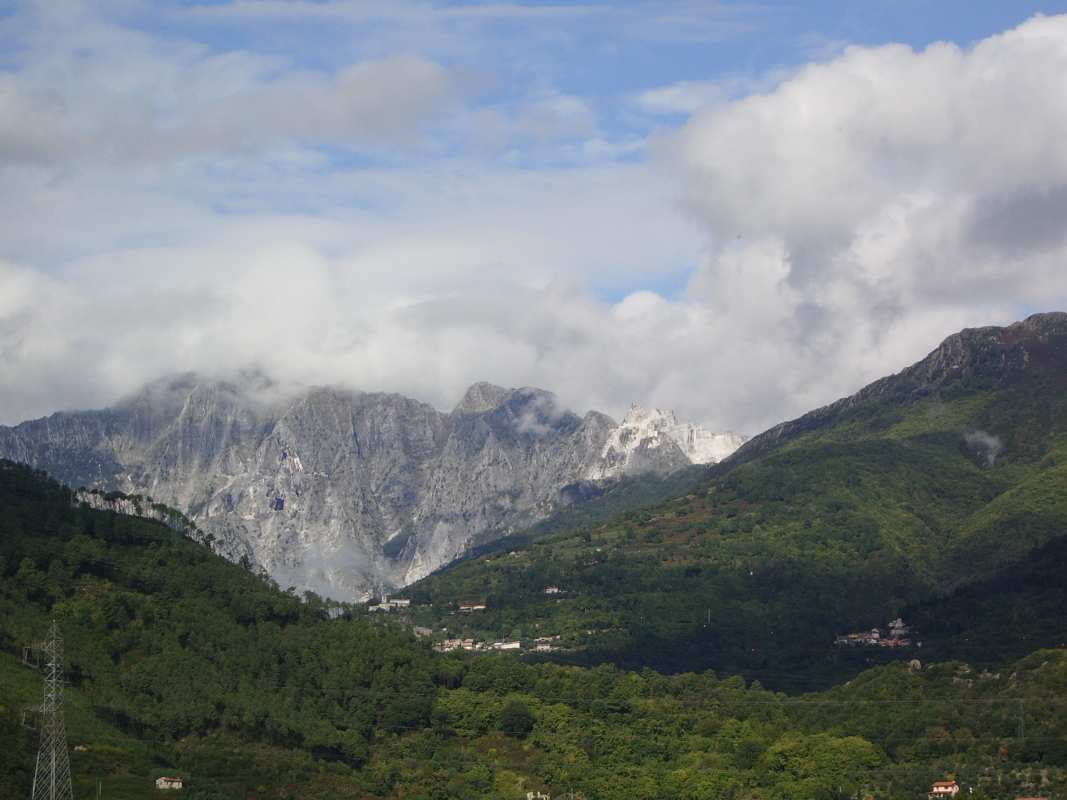 Photo ©Iardo on Wikipedia
Northern slopes of Monte Altissimo
Scenic hikes for nature lovers
This wonderful route winds along the northern slopes of Monte Altissimo, offering beautiful views of some of the most majestic peaks of the Apuane Alps. By taking a short detour, hikers can temporarily abandon the trail to appreciate the southern slopes of the mountain; there, you'll see the quarry from which Michelangelo extracted marble for his sculptures. This trail is recommended in spring, summer and autumn, in order to avoid snow.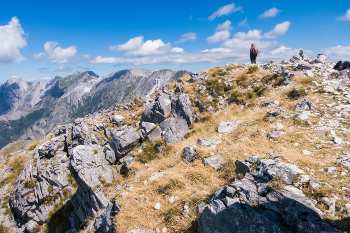 From the southern Cipollaio tunnel (m.799), turn left into a private road which leads to the Colle Cipollaio (m.990). There, you'll find a metal bar which blocks access to a quarry, which is still in business today, above Cervaiole.
Go past the bar, taking care to follow the instructions provided by the Henraux Company, reading the sign next to the bar. Follow the dirt road proceeding uphill, where you'll find a lush area which leads to a tunnel (approximately m.1200); once past the tunnel, continue halfway up the slope and enjoy a truly beautiful view of the quarry (4 km).

The road continues horizontally along the northern slopes of Monte Altissimo, in this quarry-rich environment, you'll soon find the Passo del Vestito which lies along the road from Massa (8 km). Here, you can access the road to Arni which can be reached once you pass through an additional tunnel (Arni m.916 - 11 km).
The road continues downhill until Campagrina and brings you to a road leading to Castelnuovo Garfagnana at Tre Fiumi (13.5 km). Turn right and after about 2 km you'll find a tunnel that will take you past Cipollaio and back to your point of departure.
You might also be interested in