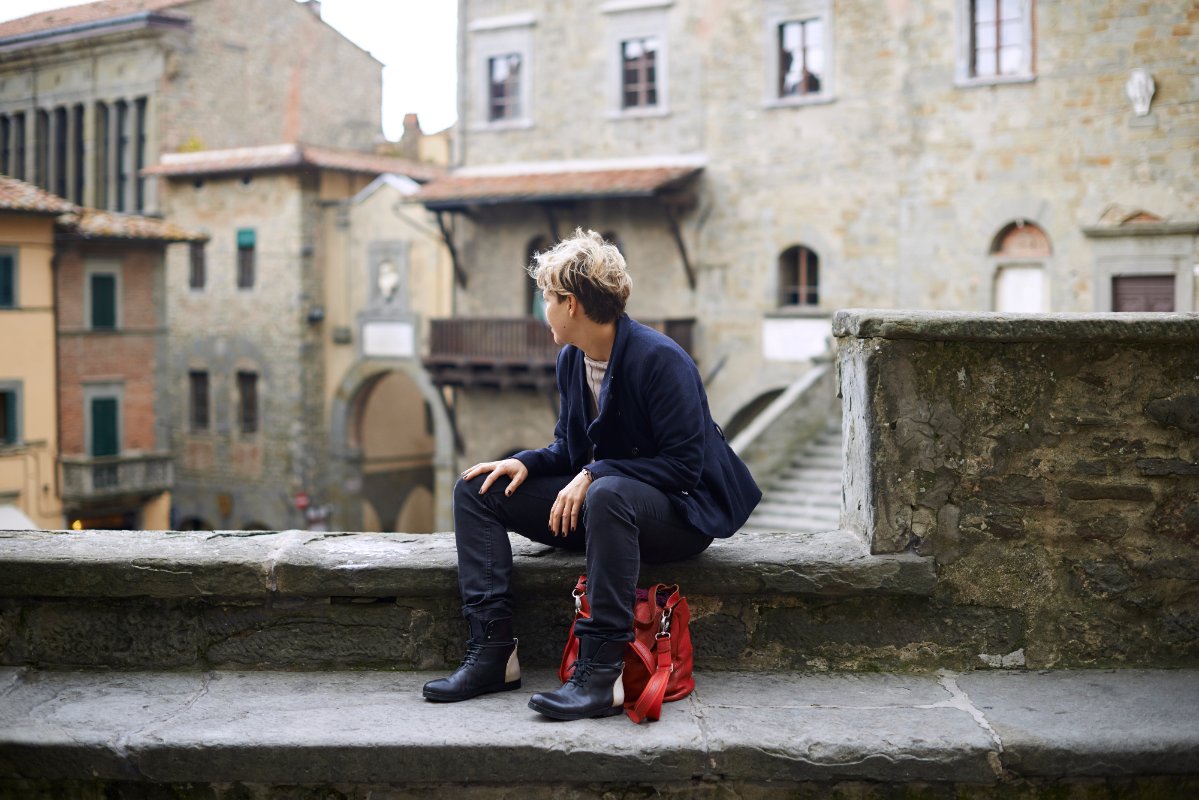 I guess lots of people know that
Galileo Galilei
, the famous physicist, mathematician, astronomer, and philosopher involved in the Scientific Revolution of XV-XVI century, was
born in Pisa
. But not even people from Pisa know that there are many places in the city connected to the life of the "Father of Modern Science." During the
Internet Festival 2012
, I had the opportunity of going on a Galileo tour with a local guide and it was really surprising to discover that so
many places
I used to pass by during the years of my studies were
linked to Galileo
. Let's go together! Let's start our tour in the most famous area of Pisa:
Piazza dei Miracoli
, known worldwide for the
Leaning Tower
, the impressive Duomo and the Baptistery. It was there that the guide began to tell us the history of Galileo: this is because it is in this square that Galileo was baptized (in the Cathedral) and where he was consecrated as a scientist.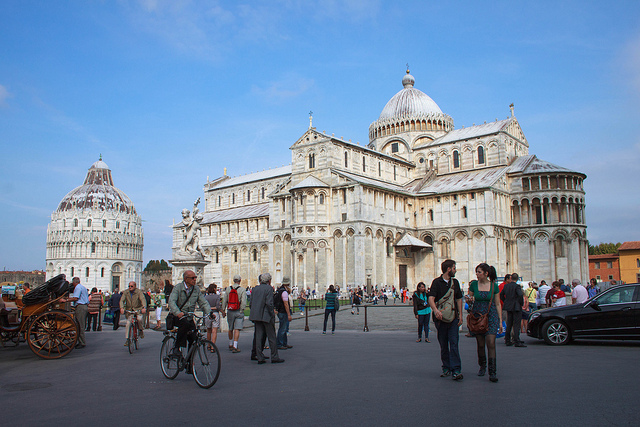 The second part of the tour is just at the end of the square, in front of the building (
Opera della Primaziale Pisana
) where the certificate of Baptism of Galileo is conserved. Galileo born with breathing difficulties but his parents had great expectations for him: for this reason, they chose his first name similar to the family's name. The third part of the tour is in
Piazza dei Cavalieri
, a few metres from Piazza dei Miracoli. To reach this square, walk along Benedetto Castelli Street. He was the successor of Galileo as professor at the University of Pisa. The famous Medici family, one of the most influential families of that era, supported Galileo 's entrance at the esteemed
University of Pisa
as professor.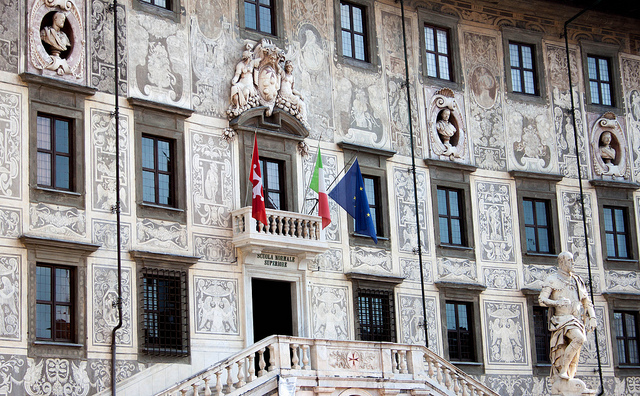 The fourth part is
Borgo Stretto
, one of the most characteristic streets in Pisa, today considered one of the streets of fashion. Here, you have to pay attention to
Palazzo Bocca
, where, for a period of time, a plaque recalls that in a house on the corner of the adjacent Via Mercanti the Galilei family lived. Just up ahead, you'll find the magnificent
Chiesa di San Michele in Borgo
. Fifth part:
Piazza delle Vettovaglie
. Galileo stayed here first as student and then during the period of in which he taught in Pisa, from 1581 to 1586.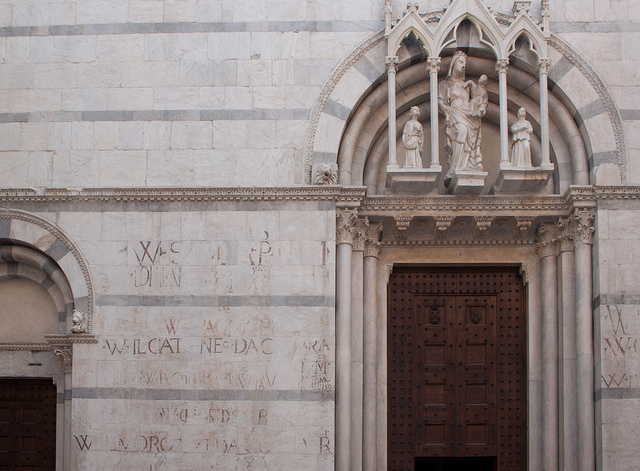 The sixth stage of the tour is the
Sapienza
building, where the
faculty of Law of Pisa
was established. Here you can see an Aries, symbol of the Medici family. In the last stage, visit the
National museum of the Palazzo Reale
, designed by Buontalenti. For centuries it was home to the reigning families of the Medici, Lorena and Savoia. It contains a lot of 17th- to 19th-century furnishings, paintings, armour, and tapestries. The most amazing experience of that Palace was the chance to see Pisa from above the "
Torre della Verga d'Oro
".
All photos are taken from the
Around Tuscany
account on Flickr.
You might also be interested in