The history of Bardini Garden in Florence
Enjoy its view and take a trip though Art history
We can never know Florence enough, there is always a hidden corner to discover. Today we want to talk about a lesser-known place to visit: the Bardini Garden. With one of the most beautiful views of the city, this spot is close to the famous Boboli Garden and - if you didn't know - there is a cumulative ticket to enter and visit both. We recommend it especially on sunny days, in spring for example, if you want to see wisterias in bloom. Stop at the cafeteria and have a cup of coffee while enjoying the Florence panorama!
The garden is located on the hill of Montecuccoli, belonging to the Mozzi family's property since the 13th century. During the years they enlarged its boundaries by acquiring also some adjacent land that now forms the eastern part of the garden; they terraced the highest part with vineyards and other cultivation and adorned the villa. In the early 14th century, the properties were purchased by the City of Florence because of the economical breakdown of the family, then returned to the family in 1591.
Around 1650 the architect Gherardo Silvani built Villa Manadora on behalf of Francesco Manadori (at that time the garden was parted in two and half of it was Menadori's). The area surrounding the villa was turned into an English wood at the beginning of the nineteenth century. The walkways were adorned with statues, fountains, a cave and a Kaffeehaus (thanks to Luigi Le Blanc, an additional co-owner).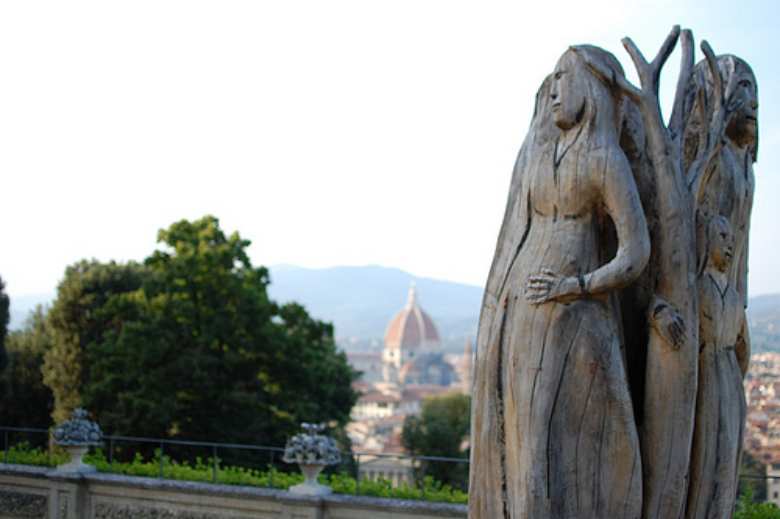 Unfortunately, for the following years, it fell into terrible disrepair and abandon. After being bought by the Carolath von Beuthen noble family, the garden was owned by Stefano Bardini, the famous antiques dealer whose villa is now the Bardini Museum close to the garden. Bardini made some important changes in the entire complex, through a renovation and the constitution of a showroom.
Inside the garden you can see the Pietro Annigoni Museum with its monographic exhibition and also some beautiful temporary exhibitions that surely deserve a visit.
From the year 2000 the entire space is managed by the Fondazione Parchi Monumentali Bardini Peyron.
The last restoration project aimed to preserve the earlier versions of the garden, mix it with Tuscan traditions of landscape design and to plant camellias, viburnum, hydrangeas, glycines, and rose trees of various species. The Baroque staircase is one of the main attraction that have been restaured.
You might also be interested in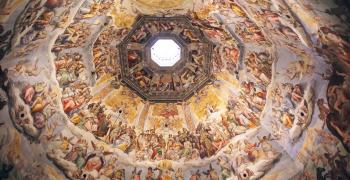 Learn more
Art and Culture
Tuscany is the cradle of the Renaissance and known all over the world for its immense artistic and cultural heritage.
continue...