Greve in Chianti: 6 must-sees
Florentines' favorite destination for a Sunday getaway, Greve in Chianti is a medieval town located only 30 km away from Florence.
Its famous triangular-shape square has been for centuries the place of the Saturday market, setting of the Monday Easter antique fair and the Chianti Classico Exposition.
But there is much more: just a few minutes from the city centre you will find a countryside full of vineyards and olive groves dotted with small medieval villages, castles and villas – all of which have been home to muses, fearless explorers and artists.
Here are 6 places to visit in Greve in Chianti and the surrounding area.
Piazza Matteotti in Greve in Chianti
Greve has developed around this piazza over the last 500 years. In the southernmost corner stands the church of Santa Croce, home to several interesting works of art by the Fra Angelico school. 
Under the arched loggia, you will find numerous stores selling wine, ceramics, artisan products and all kinds of local food.
On the 4th Sunday of every month from March to December, Piazza Matteotti hosts Il Pagliaio organic farmers' market while in September, the town becomes the "Chianti capital" during the Chianti Classico expo: a huge collection of stalls showcasing the best local wine.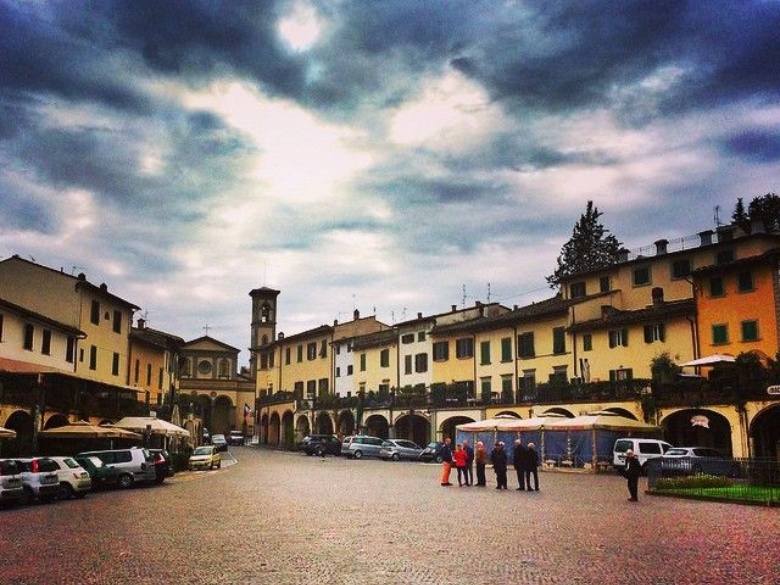 Considered one of the most beautiful villages in Italy, Montefioralle is still enclosed by its original defensive walls.
Here the houses and the streets are made of stone, creating a charming atmosphere.
You can stop in for lunch or just for a stroll.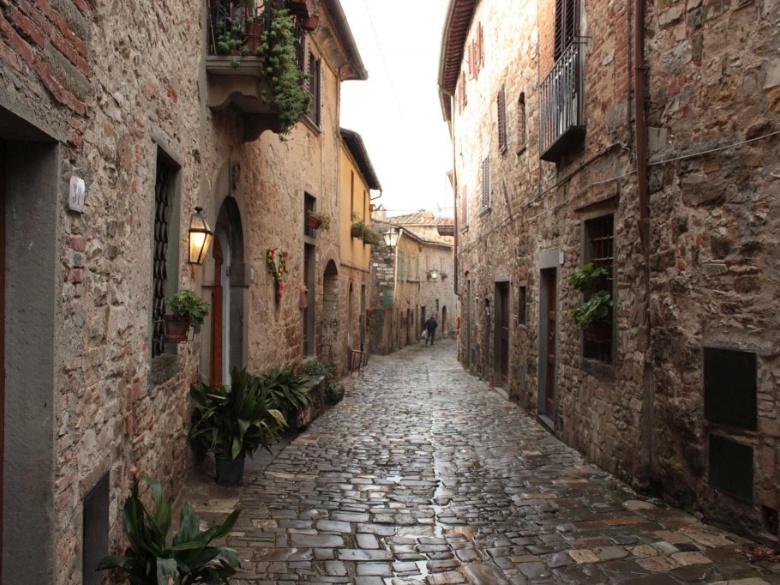 Perched nearly 500 meters above sea level, here you can take a walk through the old village and visit the church of San Leolino, one of the most important Romanesque churches of the Chianti area.
It holds beautiful works by artists such as Giovanni della Robbia and Raffaelino del Garbo.
Panzano in Chianti is also well-known for Vino al Vino, a wine festival held on the third weekend in September, and home to the famous butcher Dario Cecchini.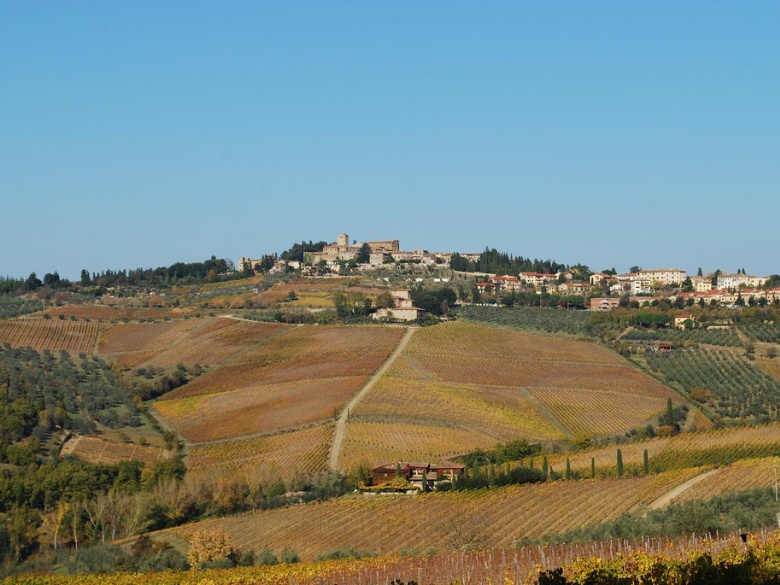 In Lamole you will find one of the best panoramic views of the Chianti area, a perfect spot for taking photos. It's a tiny village with a restaurant, a small grocery shop and a church.
You reach it travelling the via Chiantigiana after a drive through vineyards, farmhouses and villas.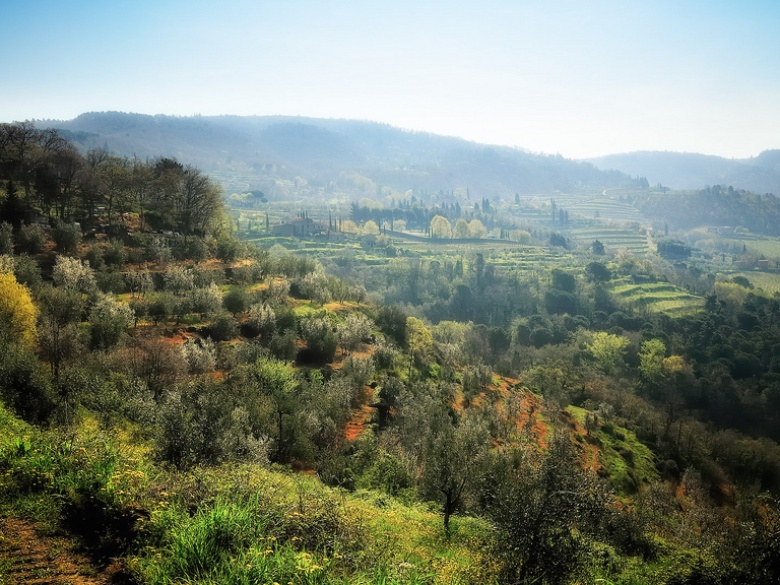 On the road to Greve in Chianti, just after the Passo dei Pecorai (Pass of the Shepherds), you'll reach Castello di Verrazzano winery.
Does Verrazzano's name sound familiar to you?
Giovanni da Verrazzano, the explorer who discovered the bay of New York, was born here in 1485.
Today it's part of a 230-acre estate that produces Chianti Classico, white, rosè and Vin Santo.
Castello di Verrazzano offers well organized tours with tastings!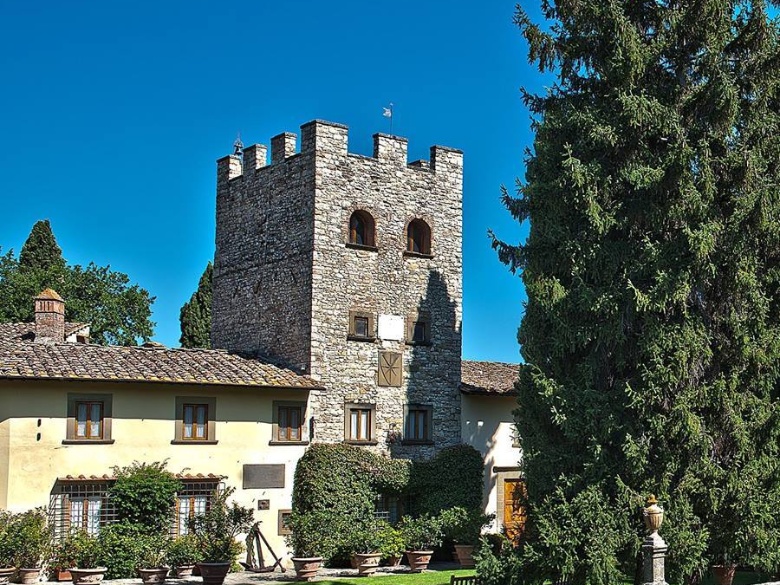 The villa at Vignamaggio was built by the Gherardini family in the XIV century. Now a wine estate and agriturismo, Villa Vignamaggio is known by locals as Monnalisa's villa because it is rumored to have once been home to Lisa Gherardini (Leonardo's Gioconda).
The vineyards are the heart of the farm and extend over 62 hectares. From Chianti Classico to rosè, from Vin Santo to Grappa, here you can taste great organic wines and enjoy an amazing view of the valley.
But there is more: during the nineties the filmmaker Kenneth Branagh chose Vignamaggio as the setting for his adaptation of the comedy Much Ado About Nothing (1993), starring Kenneth Branagh, Emma Thompson, Denzel Washington, Michael Keaton and Keanu Reeves and based on William Shakespeare's story.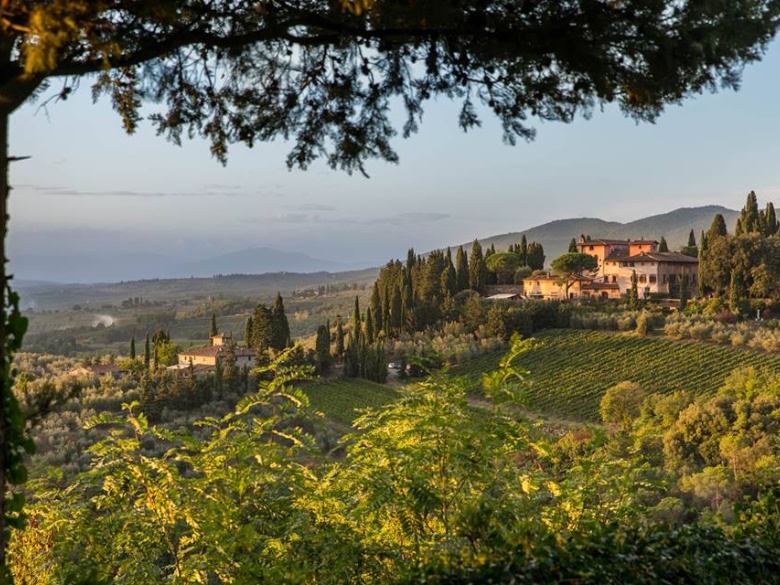 You might also be interested in