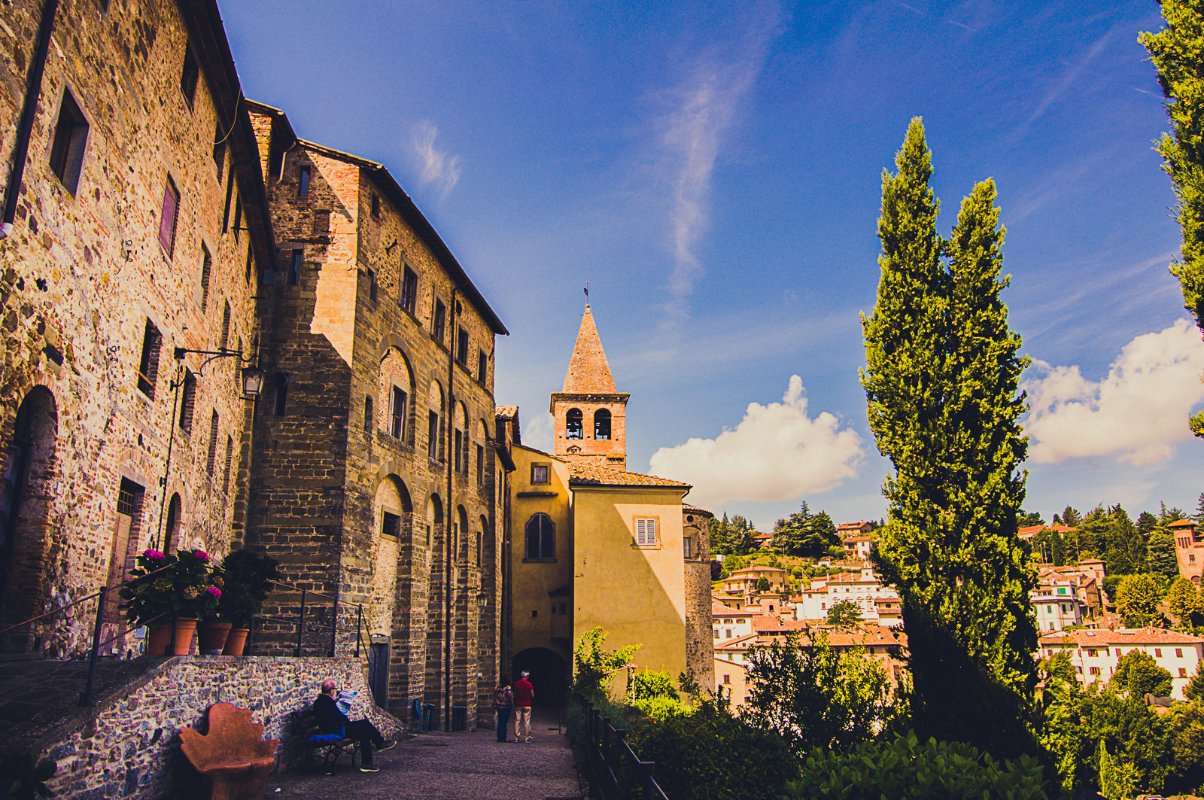 account_balanceMuseums
Museo della Battaglia e di Anghiari
A tour to discover Anghiari's history
The museum is located in the Palazzo del Marzocco, a 16th century structure which joined two pre-existing tower houses. The name Marzocco is referred to a stone lion at the right corner of the façade which was placed there by the Florentines in 1526 as a symbol of the supremacy of the Florentine Republic which ruled the area from 1388.
The museum opened in 2000 and is organized with nine themes which relate to local history.

The collection includes a number of notable works including important prehistorical and Roman artefacts, and relics of important wars from the Middle Ages and Renaissance. An entire section is dedicated to the Battle of Anghiari and the famous painting of this subject by Leonardo da Vinci.
The Battle of Anghiari was fought on June 29, 1440, under the walls of the village in the Valtiberina, between the Milanese troops and the Florentines, who were victorious. The battle painted by Leonardo da Vinci had the aim of decorating the walls of the Palazzo Vecchio in Florence. Damaged by an artificial drying process, the unfinished work of art was destroyed to make room for Vasari's decorations.

The museum is partially accessible for wheelchair users and the prehistoric section includes a touch tour for blind people.
Contact: lostleonardodavinci.com
Anghiari
A striking medieval town nestled in the quietude of the Tiber Valley
Anghiari is a little medieval town buried deep in the magnificent Tuscan countryside. It was the Battle of Anghiari on 29 June 1440 that cemented Tuscany's borders, with the Florentines triumphing over the Milanese; and it was with a painting of this battle, now sadly lost somewhere behind the walls of the Palazzo Vecchio in Florence, that Leonardo da Vinci cemented its fame. ...
Morekeyboard_backspace
You might also be interested in