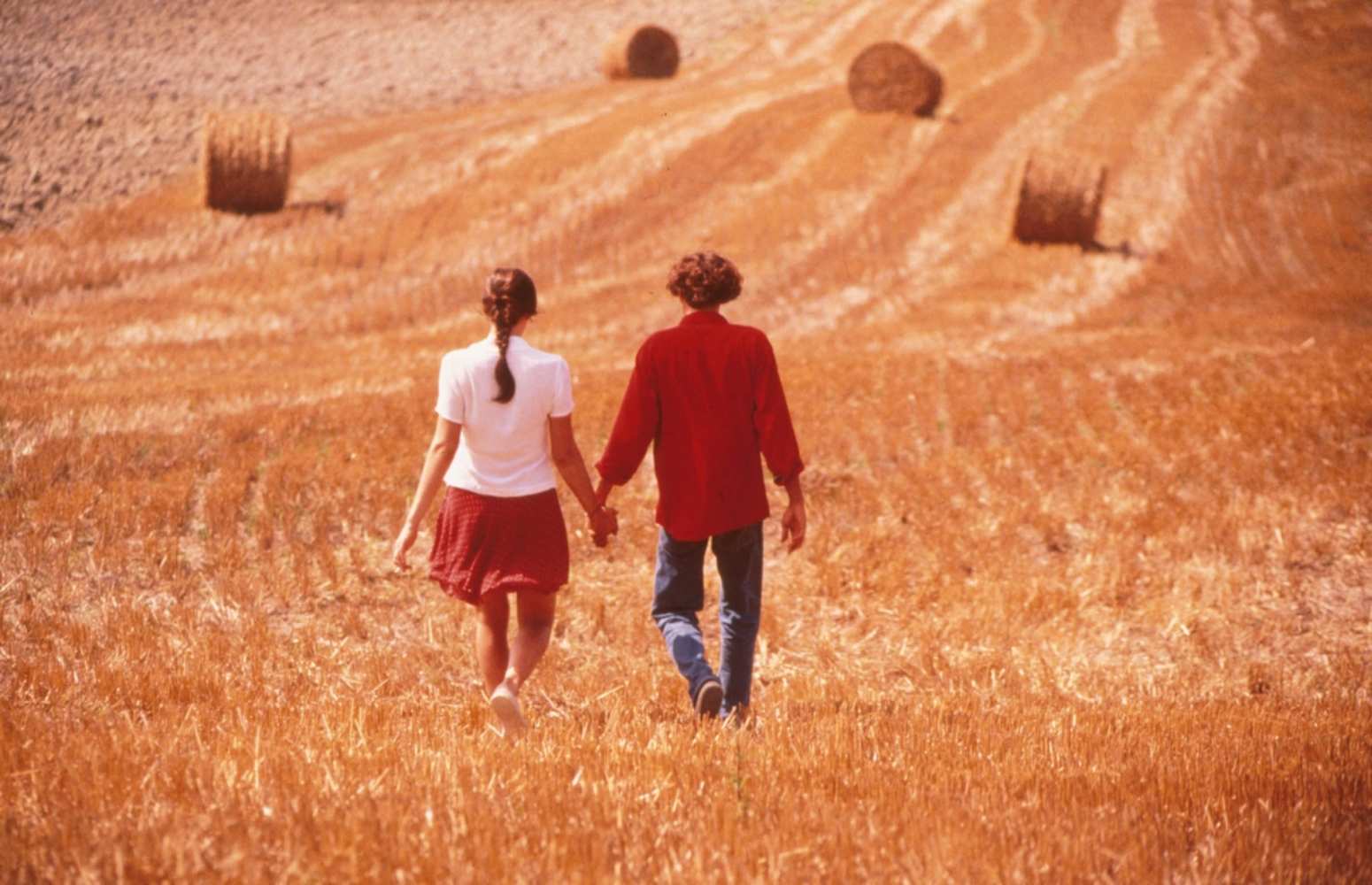 Photo ©Bernardo Bertolucci
The Sienese hills: stars of cinema
Locations of famous films, such as 'The English Patient' and 'Stealing Beauty'
The beauty of Siena certainly isn't "the beauty of the donkey", to quote the film by Sergio Castellitto, meaning beauty which fades over time. Siena's beauty is immutable, so great that it sometimes seems more like a Renaissance painting than a real city. The surrounding hills and villages, as well as the city centre itself, have underlined and counterpoised the plots of the many films that have been shot here.

The very recent L'inquinamento, for example, the debut from the actor-turned director Luigi Lo Cascio, was filmed here. So was Michele Rho's Cavalli, a film about how man, animals and the natural environment can all live in harmony.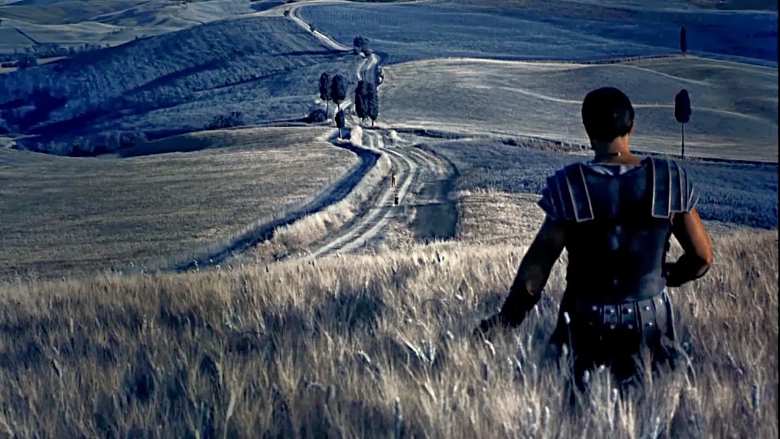 Then there is L'Uomo che verrà by Giorgio Diritti. This film, which tells the tragic story of the Marzabotto Massacre, is set in the towns of Radicondoli and Sovicille, as well as the Val di Cecina region near Pisa. Ridley Scott filmed certain scenes of Gladiator near here, harnessing the unchanged beauty of the countryside around San Quirico d'Orcia to take us back to the Roman Empire. Not only historical films have been set here, however. Some of the most thrilling, special effects-packed car chase scenes from Quantum of Solace, which stars Daniel Craig, were filmed around Siena.

From action movies to vampire thrillers: Chris Weitz's New Moon (the second of the Twilight saga) was partly filmed in Palazzo dei Priori in Montepulciano. The film's dishy star, Robert Pattison, shot a crowd scene here which involved hundreds of extras, who had come from all corners of Italy to see their idol in the flesh.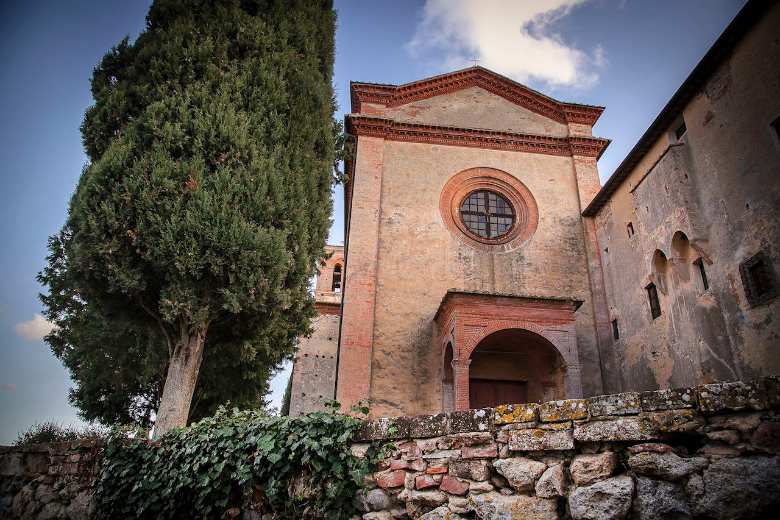 The town of Pienza provided the backdrop to one of the most feted films in cinema history. The English Patient, directed by Anthony Minghella, won nine Oscars and two Golden Globes. Part Second World War film, it is also part tormented love story between a soldier played by Ralph Fiennes and his nurse, played by Juliette Binoche. The scenes shot in the Sant'Anna Monastery in Pienza moved millions of cinema-goers.
The charm of the Sienese hills isn't hurt by the many castles and historic villas that enrich the panorama. At the Castle of Brolio in Giaiole in Chianti and at the villa of Ranuccio Bianchi Bandinelli the great Bernardo Bertolucci set Stealing Beauty. The film's protagonist, a nineteen-year-old American girl, meets her first love in the shadow of Siena, rediscovers family ties and is initiated into adulthood.

Even Bollywood has descended on this part of Tuscany. One of the key scenes from the Indian film Rajapattai, with en-masse singing and dancing, was filmed nearby at the famous medieval castle in Monteriggioni.
You might also be interested in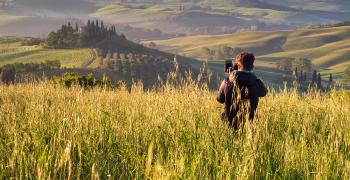 theaters
Learn more
Tuscany as a Movie
Don't be surprised if Tuscany is an ideal movie set: lots of film directors - not only from Italy - keep on choosing this incredible territory as
continue...