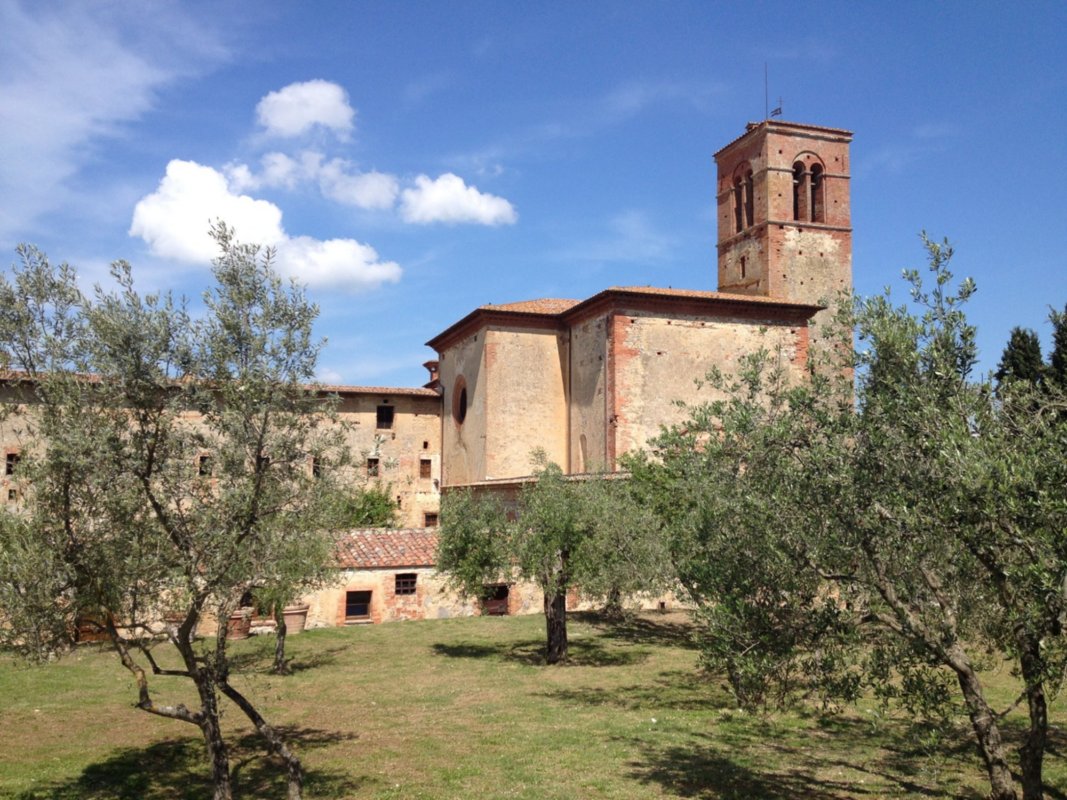 Photo ©Massimiliano Parli
Places of worship
Sant'Anna in Camprena
A centuries-old monastery near Pienza that houses frescoes from Antonio Bazzi, known as il Sodoma
The monastery of Sant'Anna in Camprena stands around seven kilometres from Pienza, in the middle of a beautiful oasis of green. The formermonastic complex was founded by Bernardo Tolomei and inhabited from 1334 onward, but between 1400 and 1500, it was completely remodelled into the form that we see today.
Steeped in history and spirituality, this place has bewitched some great artists. The Italian-American director Anthony Minghella, for example, chose Sant'Anna in Camprena to shoot some of the most famous scenes of his film The English Patient, winner of nine Oscar awards.
Falling within the diocese of Montepulciano-Chiusi-Pienza, Sant'Anna is now an agritourism centre teeming with activities, such as art courses in painting, design, and photography. It also puts on classical music concerts, and for some it is even the perfect location for an unforgettable wedding.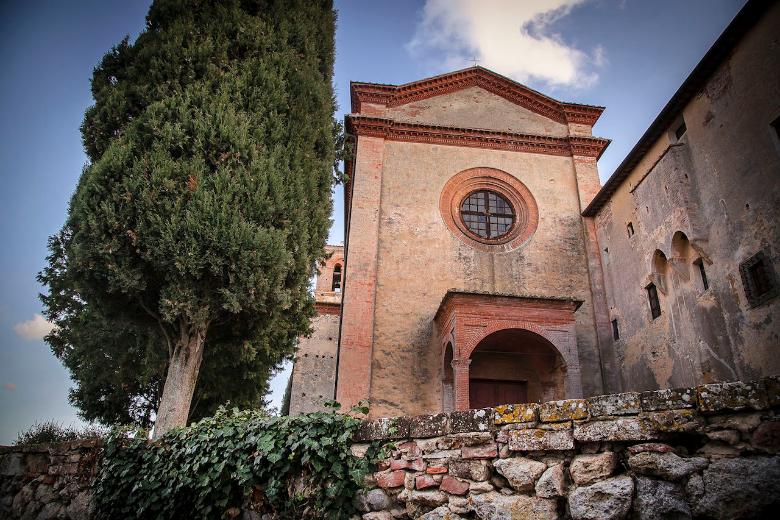 The complex includes the monastery and the adjacent abbey church, behind which lies a little cemetery. The church, which is dedicated to Saint Anna, holds paintings depicting Saint Scholastica and the Angeland the Madonna Enthroned with the Child and Saint Annabetween two kneeling Olivetan monks. Along the walls, meanwhile, are 17th-century works concerning the Scenes of the Life of Saint Bernardo Tolomei.
In the monastery's refectory, we find a beautiful cycle of frescoes, datable to 1503-1504, with the back wall showing the multiplication of the bread and fish, and on the wall by the entrance, three images of Saint Benedict Enthroned surrounded by monks, a Pietà, the Madonna and Child, Saint Anna and two Olivetan monks. All of it is the work of Antonio Bazzi, known asil Sodoma, a genial Piedmontese artist who lived between the end of the 15th and the first half of the 16th century.
Info: camprena.it
Pienza
An ideal city, founded on a uniform idea of beauty
Pienza is the most well-known center of the Val d'Orcia and is famous as being the home town of Pope Pius II, born Enea Silvio Piccolomini in 1405. Pius II, once elected Pope, transformed his home town, Corsignano, into an urban-architectural jewel, in this way contrasting it with the city that had marginalized his family: Siena. ...
Morekeyboard_backspace
You might also be interested in