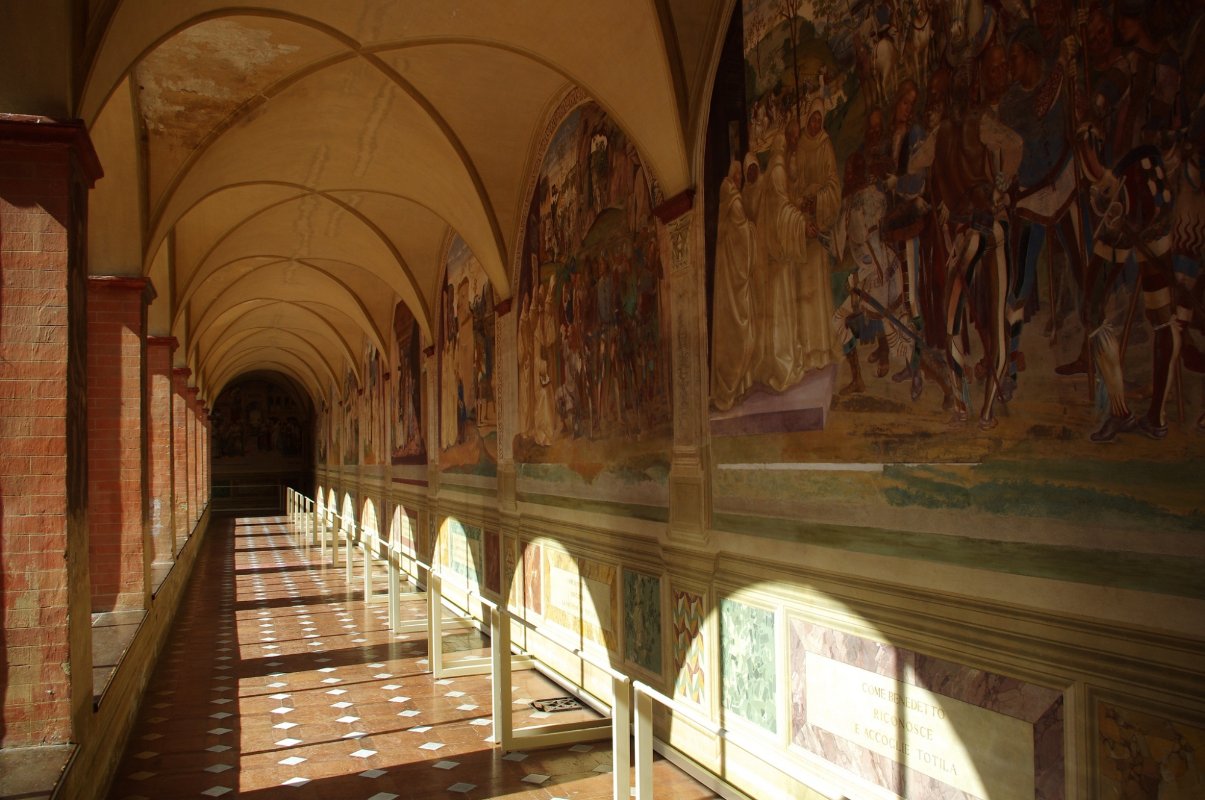 Asciano
Asciano rises on a high peak of the Ombrone river valley
Read the story of Asciano on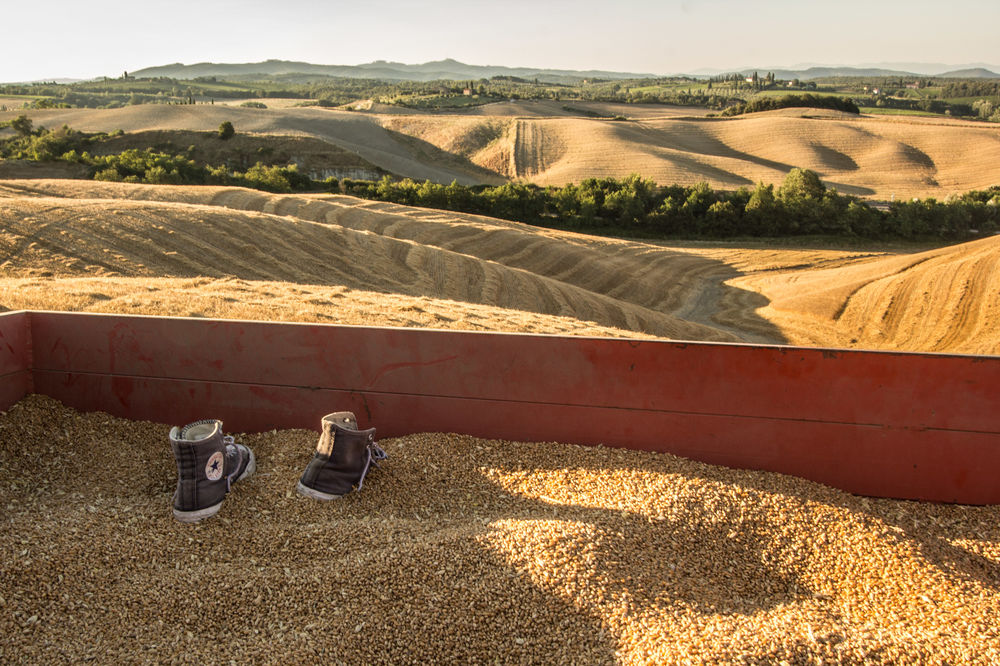 Asciano
Village of courtesy and truffles
Along the Via Laurentana, among landscapes of dreams, art, and taste

Read the story
The town of Asciano is located in the center of the Crete Senesi, an area that extends south east of Siena. Of medieval origins, Asciano conserves many places of interest, including: the Collegiate Church of Saint Agatha, the Church of Saint Augustine, the Grain Piazza with the Magistrates' Palace, the Civic Archeology Museum and the Corboli Palace Sacred Art Museum and the Cassioli Museum.
The Corboli Palace Museum conserves archeological finds dating from antiquity and art testimonies from the thirteenth to the eighteenth centuries originating from the Asciano territory. They are housed in a medieval palace, (located nearby the Church of Saint Augustine), that until the 1200s belonged to the noble Sienese family, the Bandinelli.
The medieval decorations intersect with the section of sacred art that, on the first floor, exhibits works of a noteworthy quality: from an expressive wooden crucifix by Giovanni Pisano to a pious Mary with Child by Segna di Bonaventura (presumed to be the descendant and a faithful follower of Duccio), from an elegant Mary and Child by "Barna" (one of the masters in the artistic circle of Simone Martini), to the extraordinary Triptych of Rofeno by Ambrogio Lorenzetti, from the delicate Annunciation wood piece by Francesco di Valdambrino to the figures from the 1400s by Pietro di Giovanni d'Ambrogio, Matteo di Giovanni e Giovanni di Paolo.
The visit continues on the second level with the beautiful Nativity of the Virgin by the "Master of Observance" (a true Sienese work of art from the 1400s) and other paintings of the following centuries, of which one should note the strong emotion of the The Crucifixion by Bernadino Mei, the best baroque painter from Siena.
The Cassioli Museum, started in 1991 thanks to the important bequest of artworks by the Cassioli family, originating from Asciano, and reopened in 2007 with the addition of numerous art works from the "Duccio di Buonisegna" Art Institute in Siena, is the only museum in the province of Siena dedicated entirely to Sienese paintings from the fourteenth century, particularly interesting also for its section on graphics and sculpture.
A few kilometers from the city center stands the beautiful Benedictine Abbey of Mount Oliveto Maggiore, founded at the beginning of 1300 by Beato Bernardo Tolomei, a noble Sienese that abandoned luxury and riches to dedicate himself to a life of poverty and solitude.
The Asciano tourist office is located in the Corboli Palace and offers a tourist welcoming service and promotion of the area.

Contact: ascianoturismo.it
&
TOP ATTRACTIONS IN Asciano
people
What's the buzz about?