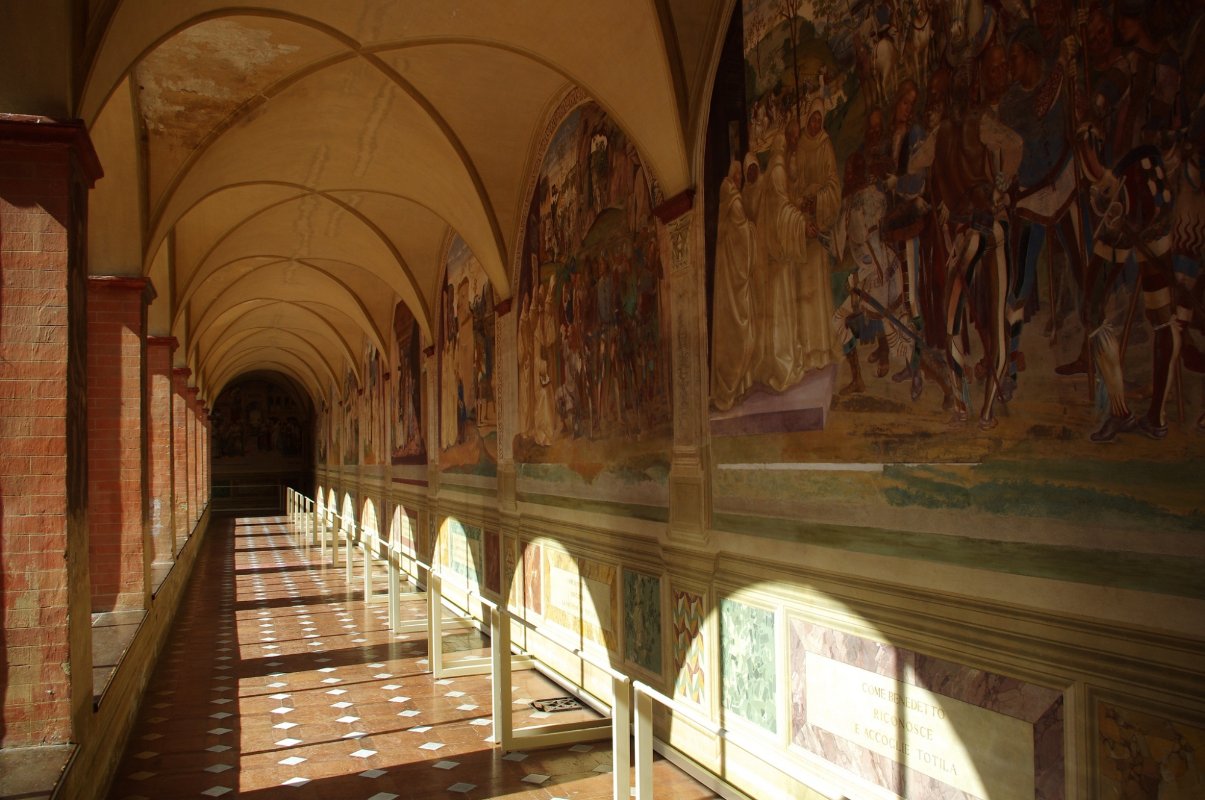 Asciano
A treasure trove of medieval art in the rolling Monte Oliveto Maggiore hills
Read the story of Asciano on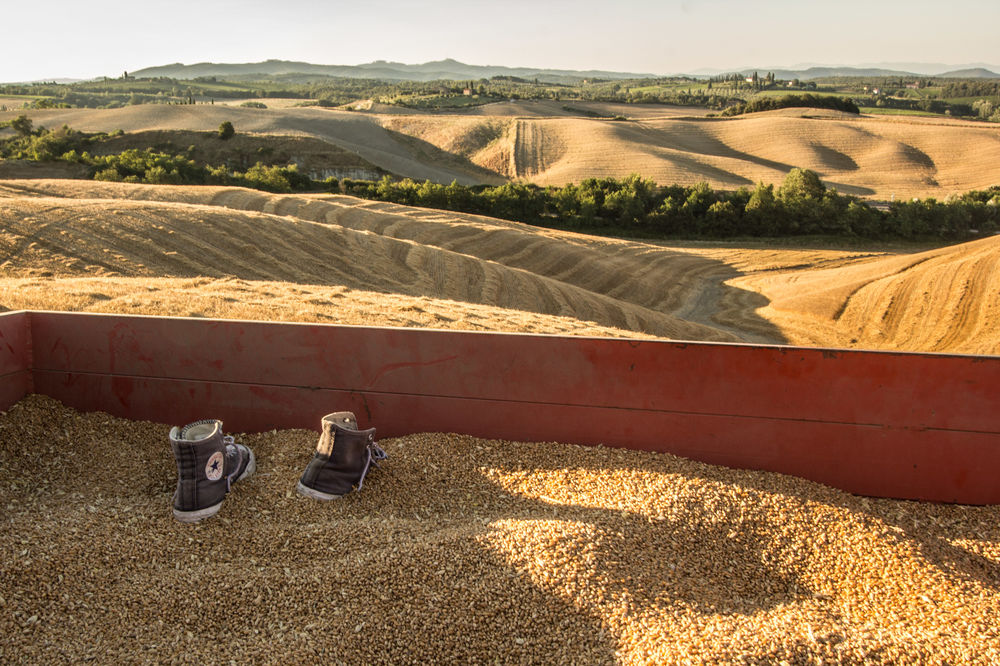 Asciano
Village of courtesy and truffles
Along the Via Laurentana, among landscapes of dreams, art, and tasteRead the story
Asciano is a centuries-old town located in the heart of the Crete Senesi. Urban myth would have us believe that the town was founded by Ascanio, the son of Remo and brother of Senio, the founder of Siena. Archaological remains date the settlement to the Bronze Age and the early Iron Age, making Etruscans the first colonizers of the area.
The town still vaunts a typically medieval plan, which makes walking a pleasure. Asciano is dense with priceless architectural features, worth discovering at a leisurely pace. The many places of interest include the Collegiate Church of Sant'Agata (check out the lantern inside and its stunning facade), as well as the Churches of Sant'Agostino, San Bernardino and San Francesco.
In addition to the religious architecture, head for piazza del Grano with the Palazzo del Podestà and, in particular, the Palazzo Corboli Civic Archaeological and Sacred Art Museum, which houses archeological finds dating to antiquity and art from the thirteenth to the eighteenth centuries originating from the Asciano area. The museum is located in a medieval palace, which belonged to the noble Sienese family, the Bandinelli, until the 1200s. The medieval decorations intersect with the sacred art section, which exhibits works of a noteworthy quality: from a wooden crucifix by Giovanni Pisano to a pious Madonna with Child by Segna di Bonaventura, the extraordinary Triptych of Rofeno by Ambrogio Lorenzetti, the beautiful Nativity of the Virgin Mary by the "Maestro dell'Osservanza" (a true masterpiece of the Sienese Quattrocento), and many other works, including Bernardino Mei's Crucifixion, a leading Sienese Baroque artist.
Equally interesting is the Cassioli Museum, started in 1991 thanks to the important bequest of artworks by the Cassioli family, originating from Asciano, and reopened in 2007 with the addition of numerous artworks from the "Duccio di Buonisegna" Art Institute in Siena. It is the only museum in the province of Siena dedicated entirely to Sienese paintings from the fourteenth century, particularly interesting also for its section on graphics and sculpture.
Nestled in the rolling countryside, a few kilometers from Asciano, stands the beautiful Benedictine Abbey of Mount Oliveto Maggiore. Absolutely worth the visit, the abbey vaunts an extraordinary story. It was founded at the beginning of the 1300s by Beato Bernardo Tolomei, a Sienese nobleman who gave up luxury and riches to devote himself to a life of poverty and solitude.
&
TOP ATTRACTIONS IN Asciano
Social & Web
Find out what they say about us, and tell us about your Tuscany!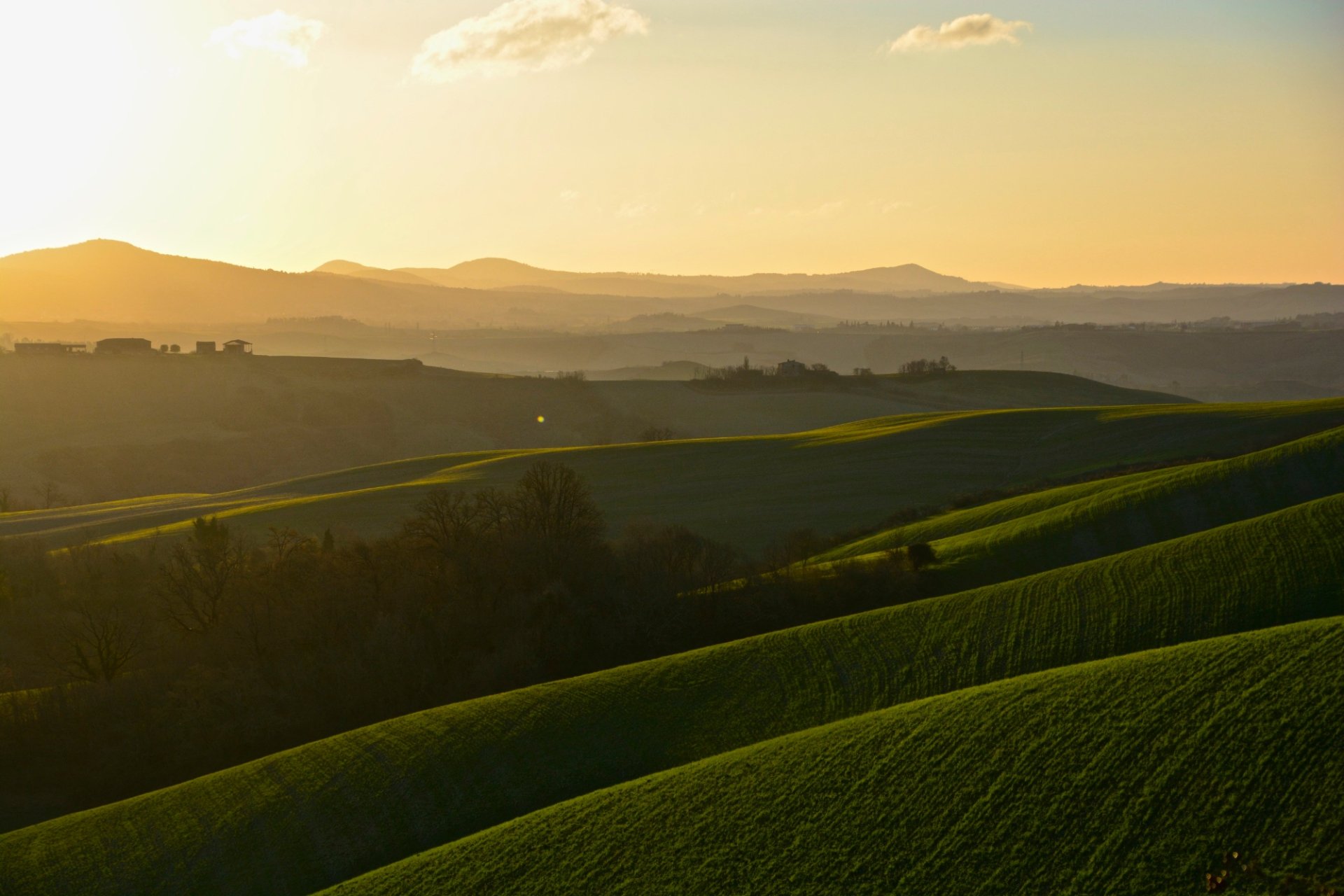 Picture postcard scenery soaked in tradition, history and must-see places
The Siena area (known as the "Terre di Siena" in Italian) is the scenic countryside surrounding Siena, which continues to entice travellers with its beauty just like the times of the Grand Tour. ...
Morekeyboard_backspace