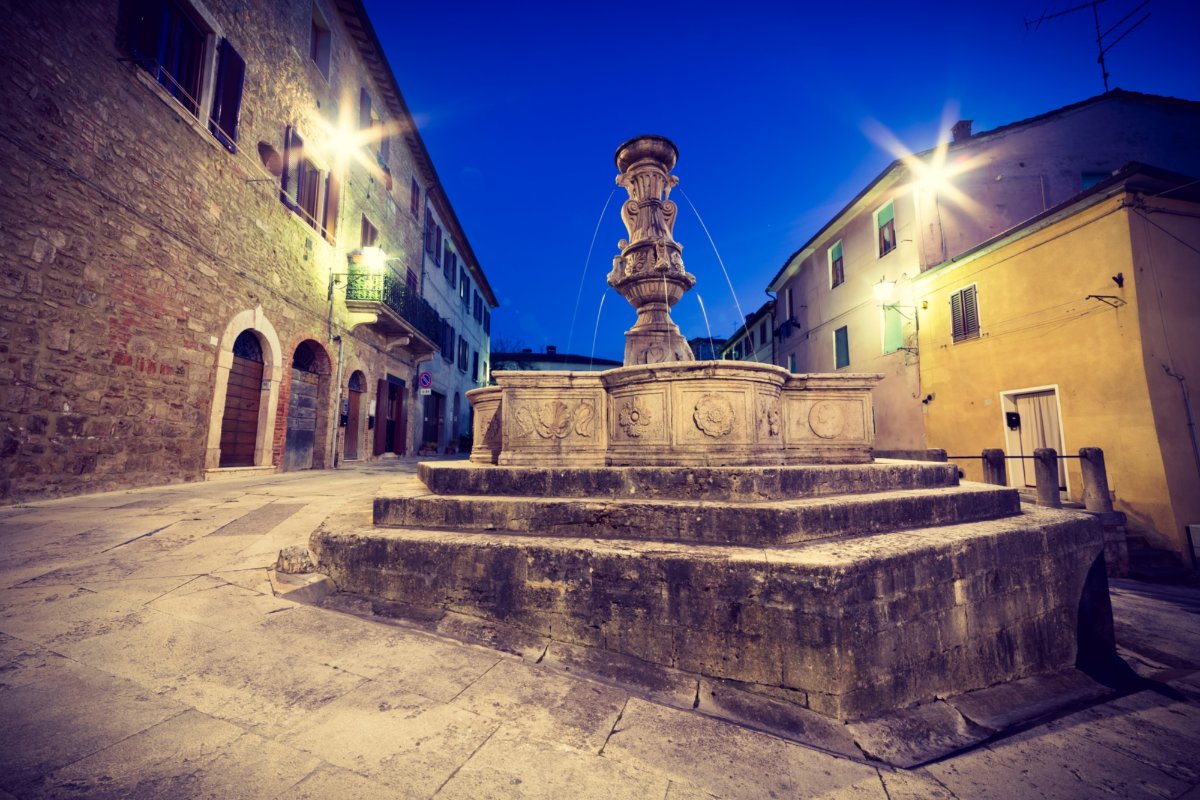 Photo ©Shutterstock / Luboslav Tiles
On the second Sunday of September, Asciano comes to life with the Palio dei Ciuchi. Established almost as a joke, playing off the Palio di Siena, over time it has acquired all the characteristics of a serious competition, with all of the rites inherent to a ceremonious event or historical reenactment.

In the morning, the 7 contrade (historic districts) participate in a mass at the Basilica di Sant'Agata, followed by the presentation of the jockeys in Piazza Garibaldi. In the early afternoon, celebrations begin with a historic procession that moves from the church of Sant'Agostino to the Marconi Stadium. It's here that the districts face off against each other in the palio; ahead of the competition, a flag-throwing show takes place. Also worth noting: apart from the main competition, winners are chosen from among the costumed masses, too (based on the beauty of their 15th century costumes) and from among the flag throwers (selected based on their abilities). Out of the districts La Corona, Il Corso, La Pergola, Piazza del Grano, Il Prato, La Stazione and La Tranquilla, the ones who will go home happy are those who first reach the finish line, winning the banner known locally as the cencio. Every year this banner is painted by young Tuscan artists such as Paola Imposimato and Claudia Nerozzi.

The rules have changed over time, but one of the main characteristics of the game is that the jockeys cannot be professionals and must be from Asciano (or at least resident in the town of Asciano for at least one year). Initially, participants were required to complete two laps but instead today the winner is the person who reaches the finish line after four laps around the "straw ring", as it's called.
Organization
Associazione Contrade Asciano
Social & Web
Find out what they say about us, and tell us about your Tuscany!
Asciano
A treasure trove of medieval art in the rolling Monte Oliveto Maggiore hills
Asciano is a centuries-old town located in the heart of the Crete Senesi. Urban myth would have us believe that the town was founded by Ascanio, the son of Remo and brother of Senio, the founder of Siena. Archaological remains date the settlement to the Bronze Age and the early Iron Age, making Etruscans the first colonizers of the area. ...
Morekeyboard_backspace