Photo ©Ambito Turistico Amiata / Ciclica
Experience the Amiata autumn by walking through a collage of colours and smells, without forgetting to try the traditional local flavours
Fall foliage: the autumn colours on Monte Amiata
The Amiata woods are an unmissable destination for anyone who loves trekking and strolling through nature. They offer a vast array of relaxing walks, forest smells and fresh mountain air. In autumn, when the woods put on their warm tones of reds and yellows, the area becomes the ideal place to admire the fall foliage, a widespread practice in foreign countries with great tracts of forest, such as the USA and Canada. Naturally, the woods of Tuscany also lay on a spectacle of colour-changing foliage, which shifts through a thousand different shades before carpeting the ground.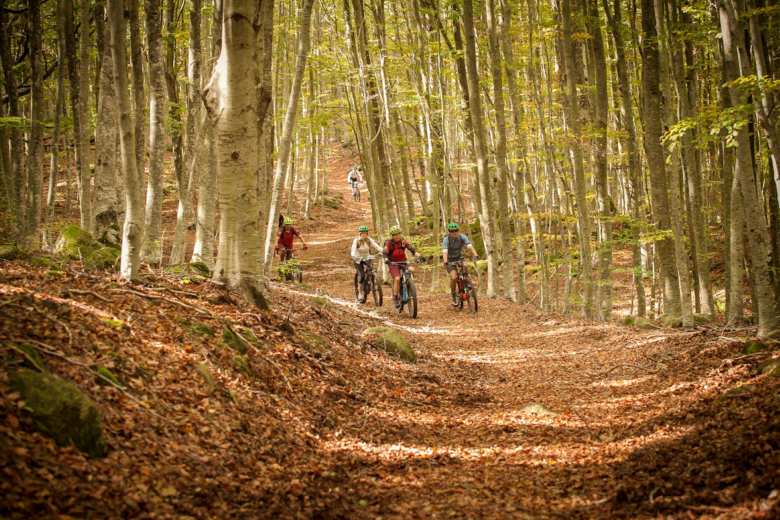 The beauty to be found in the woods of Monte Amiata is beyond compare. Numerous trekking paths wind first through huge chestnut woods, which stand up to 1000 metres above sea level, and then beech trees, which flourish in the crisp air. Their trunks stretch towards the sky, releasing showers of bright yellow leaves which redden on the ground, covering the tracks as if it were a fairy tale.
The chestnut trees date back centuries, while the beech trees make up the largest beechwood in Europe. Both are of great historical as well as ecological interest, and should be explored with a pair of walking boots and a good camera. Admiring Amiata's greenery is like stepping into a watercolour, where colours shade into each other, stirring and mixing, playing with tones and tints to draw the observer into nature itself. Those who love trail running can enjoy the area in an even more active way, by taking in the silvan colours while running along the paths.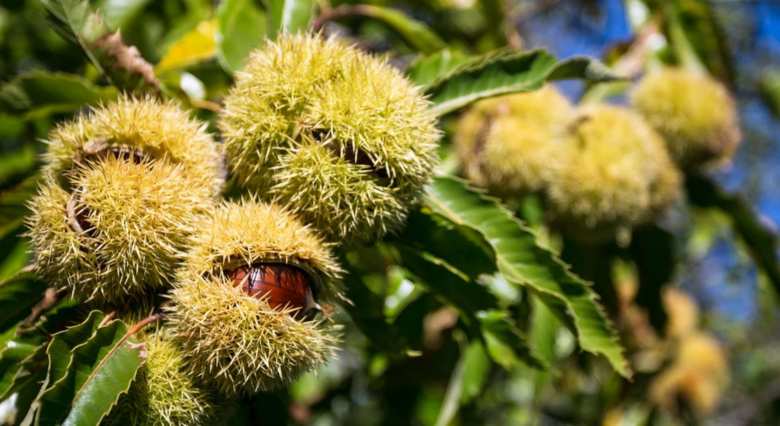 To truly delve into the magic of these parts, you could stay in one of the mountain hotels or refuges. Completely surrounded by nature, these resorts help you benefit from the fortifying mountain air as much as possible, while serving up a range of traditional local dishes. You could even participate in one of the many food festivals that take place around Amiata in autumn. Days in the woodland present the perfect chance to visit the local hilltowns and enjoy the local flavours, which are full of mushrooms and, even more importantly, chestnuts. These latter, certified IGP, play a major role in local dishes, and even enjoy their own dedicated festivals.
You might also be interested in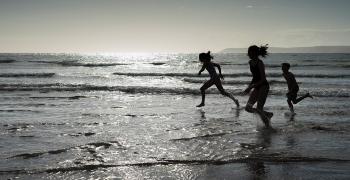 child_friendly
Learn more
Family
Travelling to your holiday destination is a fundamental part of your vacation and it's important for your children to avoid the boredom, have fun and
continue...