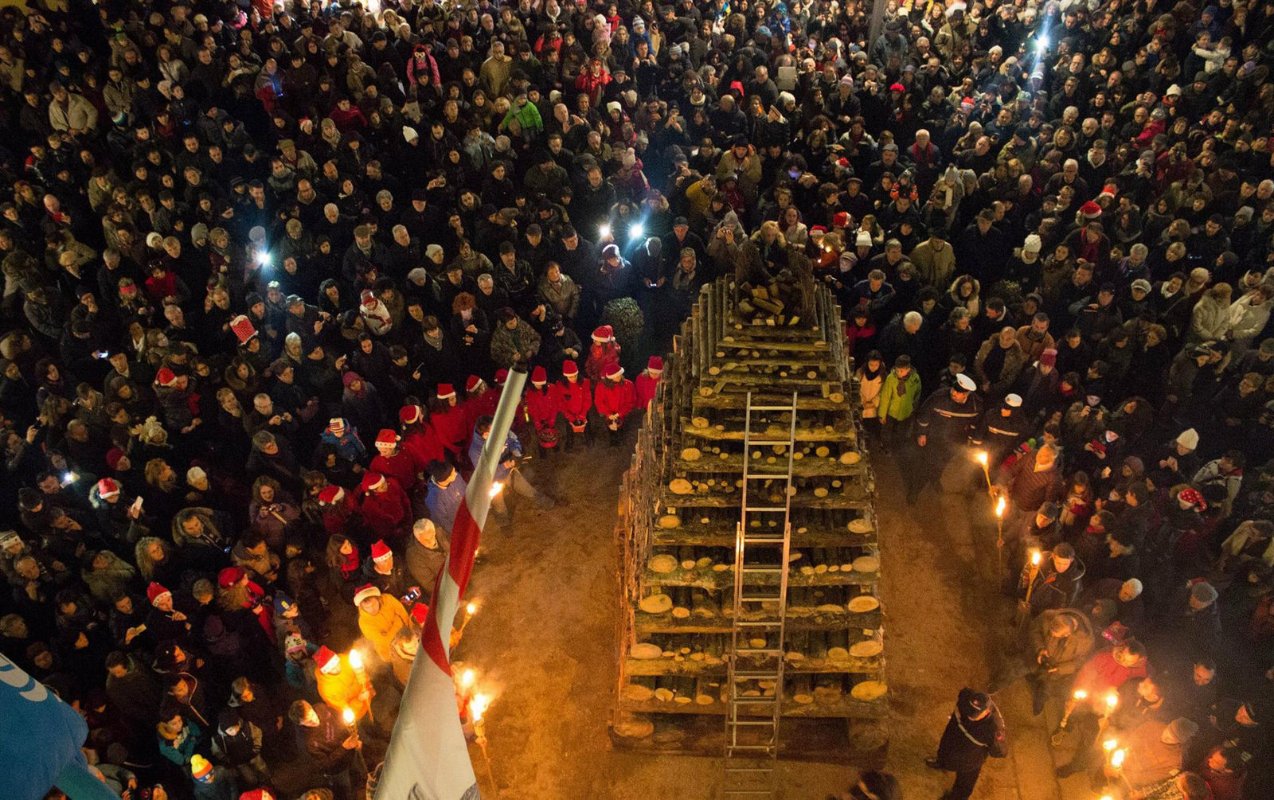 In the charming town of Abbadia San Salvatore, each year one of the most beautiful Tuscan Christmas traditions takes place: the ritual of the fiaccole, or Christmas torches. At nighttime on Christmas Eve, the town fills with shepherds' songs and the warmth of the fire, and both residents and tourists are drawn in on a journey back in time.
This is a millenary tradition that has its roots in the Notte dei Tempi, well before the year 1000, when residents of the villages around the abbey and the towns along the Via Francigena would come here for midnight mass. Fires were always lit so that visitors could find their way on the roads and stay warm.
Still today, giant stacks of wood are piled up in front of the old abbey and in various points around the historic center in the lead up to midnight. The entire town moves through the streets to celebrate Christmas. The festivities begin around 6pm with the lighting of the bonfire below the porticoes of the municipal offices. Later, around 9pm, the choristers' blessing takes place: they sing and play instruments through the streets of the various historic districts, stopping in front of every fiaccola, or wood pile. The celebrations wrap up with wine cellars opening after the mass.
It is a must-attend event in one of Tuscany's most beautiful small towns, a small gem hidden in the heart of Monte Amiata.
Info: cittadellefiaccole.it
Social & Web
Find out what they say about us, and tell us about your Tuscany!
Abbadia San Salvatore
From the age-old abbey to the mining museum, discover one of the loveliest towns in the Monte Amiata area
The lovely Abbadia San Salvatore is in the town closest to the top of Monte Amiata as the crow flies, as well as one of the best-known tourist destinations in the area. The famous Abbazia di San Salvatore was believed to have been built in 762 by the Longobard duke Ratchis and the age-old town developed around the famous abbey, whose importance has never been lost down the centuries. ...
Morekeyboard_backspace