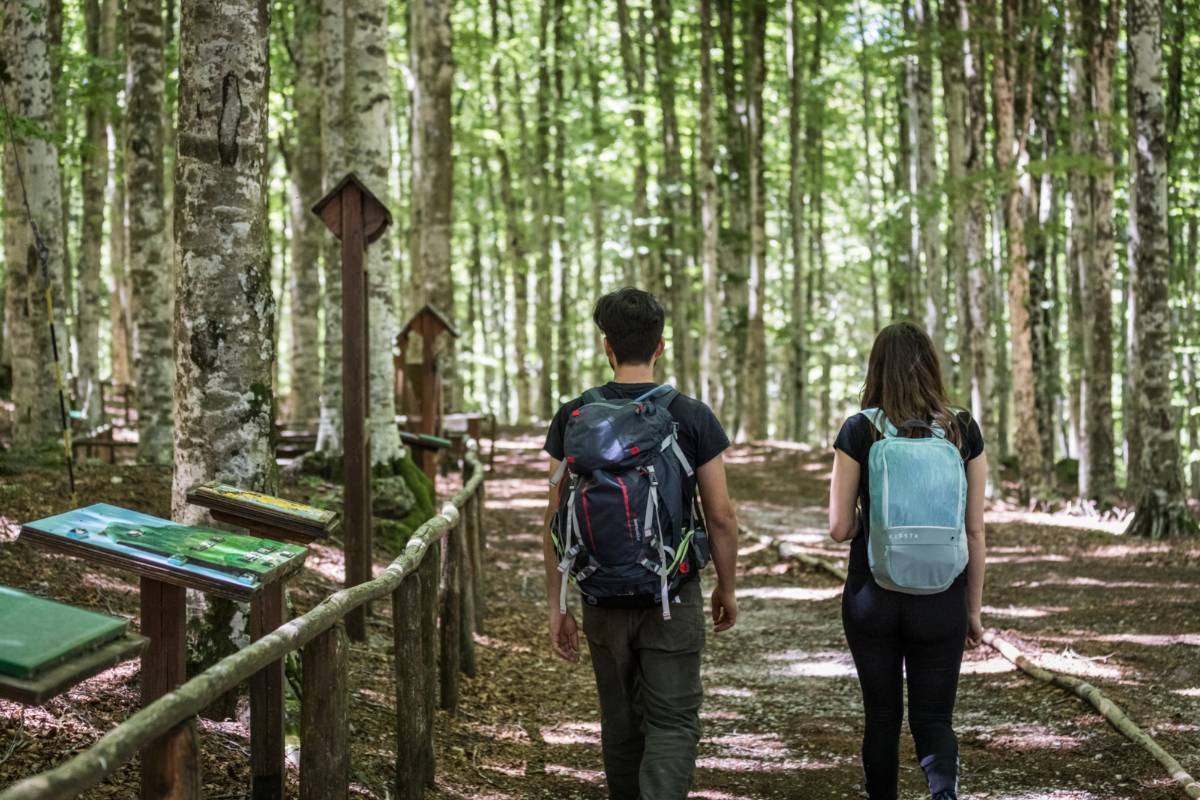 Photo ©Ambito Turistico Amiata
A circular hiking trail runs around the ancient volcano, allowing you to discover the beautiful beech woods and Monte Amiata views
Trekking the Monte Amiata loop
An ancient extinct volcano rises in southern Tuscany, dominating the surrounding valleys and area. With its unmistakable profile, Monte Amiata stands out with its summit reaching 1738 meters above sea level. Within, it preserves numerous springs originating from the volcanic activity, emerging from deep within the earth. In some cases, these rise in the form of steam and hot water, or in other words, spas. Travelling on foot or by bike, it's possible to travel around it like an embrace.
To immerse yourself in the nature of Amiata and enjoy the spectacular views from its altitudes, the ideal option is to walk the ring route of Monte Amiata. The circular path can be undertaken on foot and is also suitable for mountain biking and e-biking (available to rent on site). With a distance of just over 27 km, the trail winds through charming chestnut, fir and beech woods, best enjoyed in spring-summer, when you can take advantage of the cool shade of its woods and spot the abundant wildlife. In autumn, you can revel in its spectacular fall foliage and the warm colours that are typical of this season, with the undergrowth rich in mushrooms and the valuable Monte Amiata IGP chestnut. However, every season is great: when the snow covers its slopes it becomes the ideal environment for beautiful snowshoeing.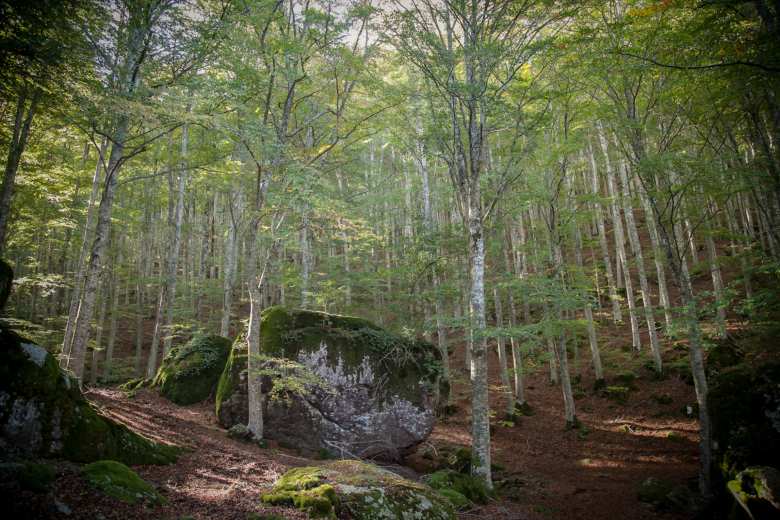 The loop is marked by hiking signs and is situated between 1000 and 1300 meters above sea level, with an undemanding difference in altitude. However, given the length, if you are not trained, it's advisable to break the trek into two days and stay overnight on site. The loop is punctuated by numerous picnic areas and also shelters where you can find refreshment and a place to sleep. Alternatively, there are numerous hotels and pleasant villages on its slopes that offer hospitality and feature delightful historic centers, such as the medieval gems of Abbadia San Salvatore, Arcidosso, Seggiano, Piancastagnaio, Castel del Piano and Santa Fiora.
Travelling by car near the Church of the Ermeta, you can intercept the ring, as well as reach Fonte Capo Vetra and Fonte alle Monache, two active water sources, Prato delle Macinaie and Madonna del Camicione. Alternatively, you can start directly on foot from Vivo d'Orcia, Abbadia San Salvatore, Castel del Piano, Arcidosso, Seggiano, Santa Fiora or from the hamlet of Quaranta in Piancastagnaio.
The ring route of Monte Amiata is ideal for hikers and bikers who want to experience its slopes and surrounding areas for a fantastic outdoor weekend of adventure and relaxation.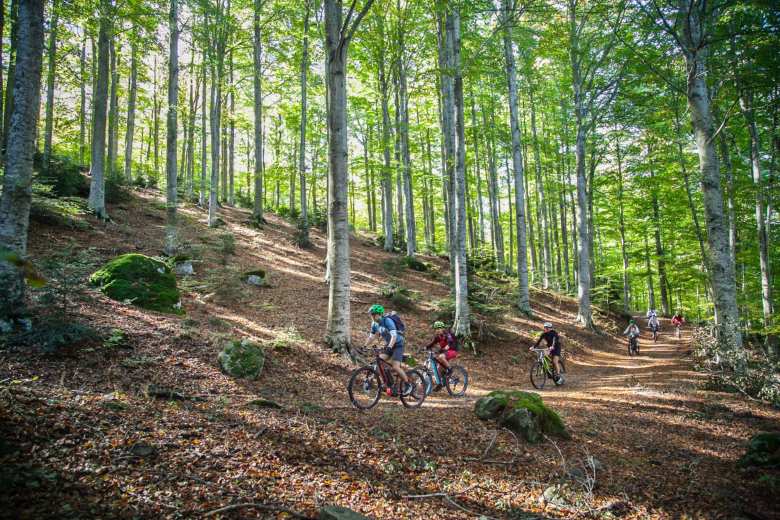 In addition to the shelters and hotels close to the summit, the numerous hamlets of the Amiata are ideal for a stay and for refreshments featuring local mountain specialities. Head down towards the Val d'Orcia, below the ancient volcano that still today gives rise to spring waters and thermal treasures such as in Bagni San Filippo, famous for the balena bianca (white whale) and the thermal hotel. For these relaxation areas alone, it's worth heading to the Amiata area for a lovely regenerative weekend.
You might also be interested in