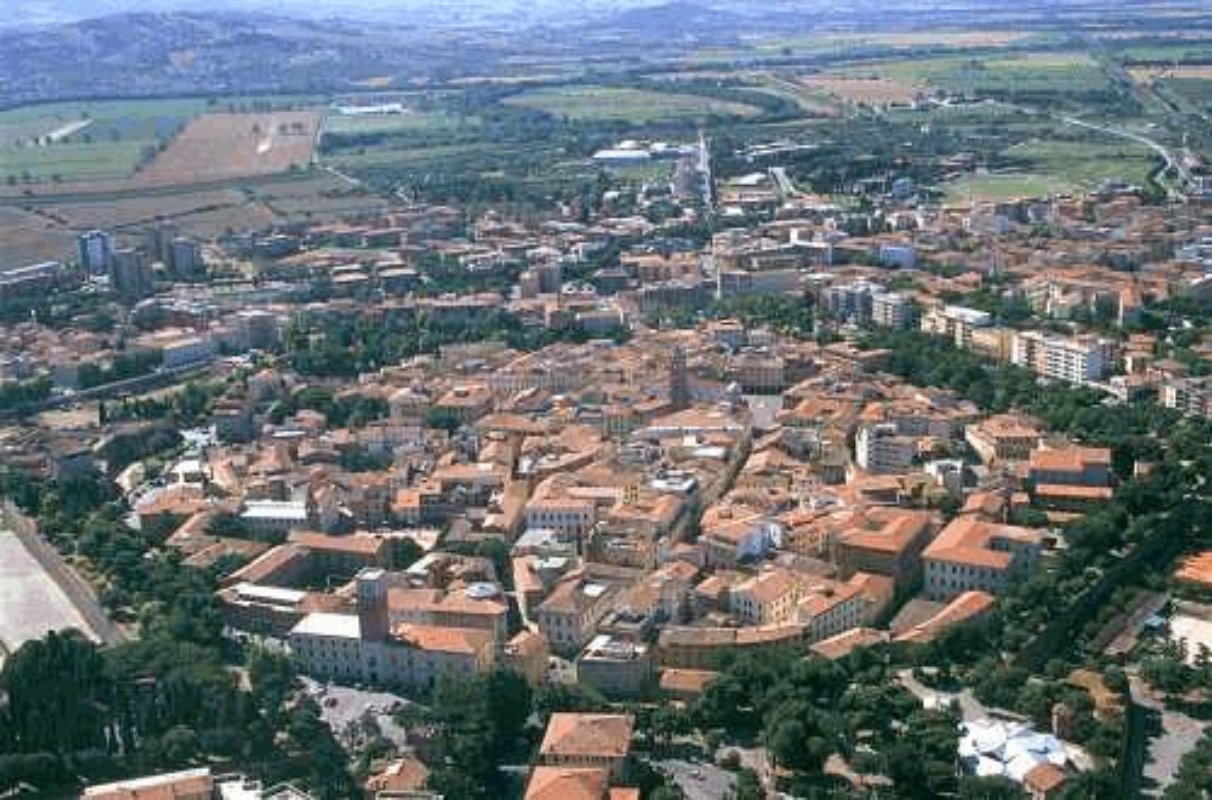 Hamlets, districts and squares
Grosseto, Piazza San Francesco
A square packed with history
Piazza San Francesco is in the northern part of the town of Grosseto. It takes its name from the church of San Francesco, one of the most important churches in the town.

It is thought that the church was built in 1120, on top of an abandoned Benedictine monastery dedicated to San Fortunato which the monks had given to Franciscan friars.
The church, which was consecrated in 1289, had the severe and unadorned style that was and is typical of the Franciscan order. The plain façade has a single rose window and a lunette above the door. The church is home to a fresco (1877) by Giuseppe Casucci which depicts the saints Fortunato and Francesco.
The original bell tower, was damaged by lightening and subsequently restored at the start of the twentieth century by Lorenzo Porciatti, who rebuilt the tower in a Neo-Gothic style, according to the fashion of that time.
The interior of the church consists of a single nave illuminated by large pointed windows. There are some traces of frescoes on the walls, although many of these have faded over time. One of the most evident today is a fresco depicting the Madonna, with another Madonna on a Throne with Child and San Giacomo. Both frescoes date back to the fourteenth century. The church is also home to a famous late thirteenth century crucifix by Duccio di Boninsegna.
Next to the church is the cloister which leads to the convent which is home to the sixteenth century Pozzo
(well) della Bufala (buffalo).
There is a story attached to the name of this well. It is said that many years ago, a buffalo which had escaped from the butcher who wanted to kill it, ran into the cloister and fell into a deep hole which had just been dug for a new well.
In the eastern side of the piazza, there is a courtyard which opens onto the Polo Universitario, part of the local university campus. This building used to be home to the old hospital.
The old hospital is remembered today thanks to a well in front of the church bell tower. This well was built in 1465 in order to provide water for the hospital. Over time, as the municipal water system was improved, the well fell into disuse.
The base structure of the well is hexagonal with two lateral columns holding up an architrave on which sit 3 spherical pinnacles.
The piazza is often used for local festivals and concerts.
Grosseto
Strolling through the Maremma's main city
Grosseto is a beautiful city nearly on the edge of the Tuscan region. It is known as the political and cultural center of the Maremma – Tuscany's wilder, coastal territory, often overlooked by tourists. It's an ideal base for exploring the surrounding hilltops and sea sections, and has a family-friendly tranquility, as well as unexpected surprises. ...
Morekeyboard_backspace
You might also be interested in