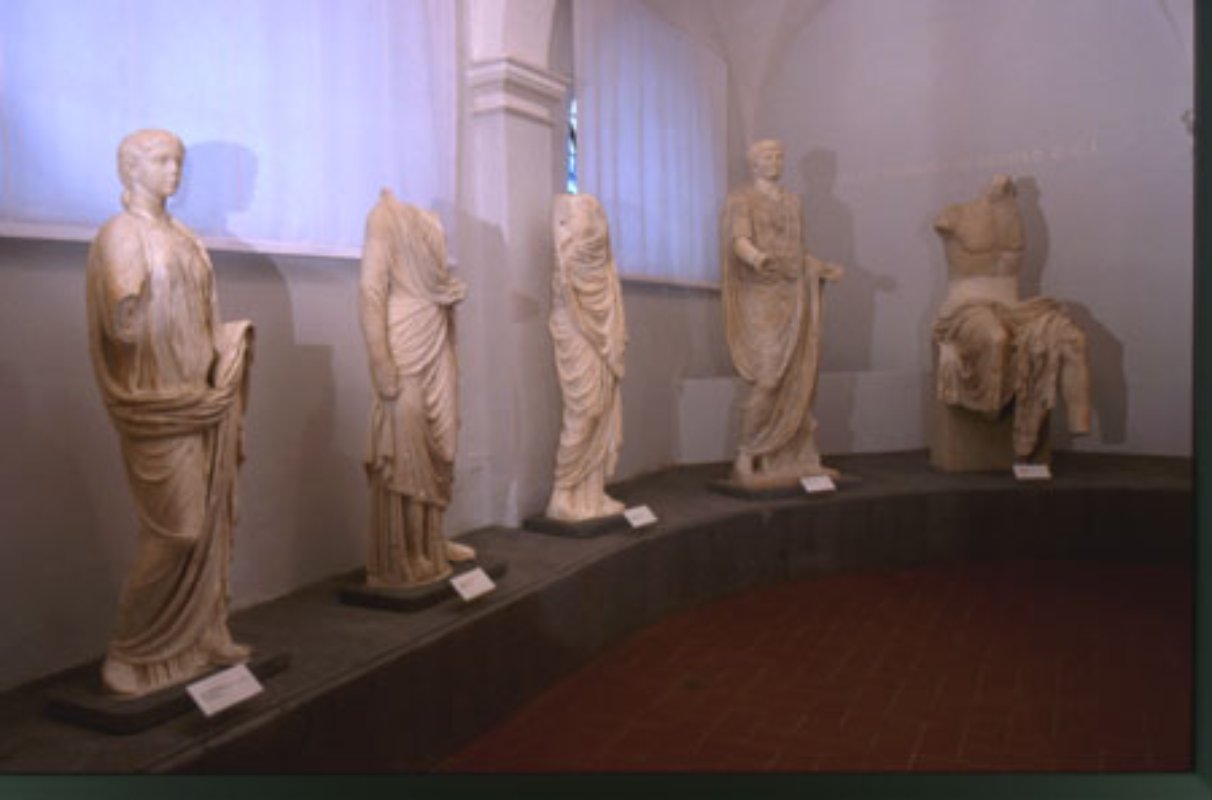 account_balanceMuseums
The Museum of Maremma Archaeology and Art
One of the most important collections of Etruscan artifacts are on display here in Grosseto
The Maremma Archaeology and Art museum in Grosseto opened to the public in March 1860 thanks to the ecclesiast Giovanni Chelli when Grosseto was still a village of 4000 people surrounded by the Medician walls.
The museum today is subdivided in 5 sections and 40 rooms. In the first section you can see the Chelli's collection made by hundred of finds, but most of them were not connected to the Maremma's territory. Only at a later time objects from the surrounding area have been brought to the museum, as a bucchero bowl from the 6th century with the Etruscan alphabet written on it. It represents the most important thing of the collection, whose provenance is still uncertain, it may be from Roselle or the southern Etruscan area.
The leading part of the second section is the ancient town of Roselle.The exhibition shows how the town survived and adapted throughout many historical events, fluctuations in the local economy, changes in town planning and customs.
Going up to the second floor you are surrounded by archaeological remains belonging to the Grosseto area (excluding Roselle) from Prehistory up to late Ancient Age. In this third section you can find documents from the Palaeolithic to the Iron Age, followed by an exhibition of Oriental-style objects, but also many documents from the Archaic Age, some of them about commerce, together with Etruscan, Greek and Carthaginian amphorae.
The first two floors of the building are full of archaeological finds, whereas the rest of the structure is dedicated to sacred art. The Diocesan Museum has been connected to Archaeological Museum since 1975. The exhibition is chronologically set and it contains private collection of the founder, Monsignor A.Cappelli, which contains works bought especially in Siena and its surrounding area. All the works of art taken from diocesan churches are valuable.They were mostly painted by Sienese artists, who were working for Grosseto at that time.
The journey ends visiting the fifth section of the museum dedicated to history of Grosseto with archaeological finds that date back to Classical Age.
Info: maam.comune.grosseto.it
Grosseto
Strolling through the Maremma's main city
Grosseto is a beautiful city nearly on the edge of the Tuscan region. It is known as the political and cultural center of the Maremma – Tuscany's wilder, coastal territory, often overlooked by tourists. It's an ideal base for exploring the surrounding hilltops and sea sections, and has a family-friendly tranquility, as well as unexpected surprises. ...
Morekeyboard_backspace
You might also be interested in