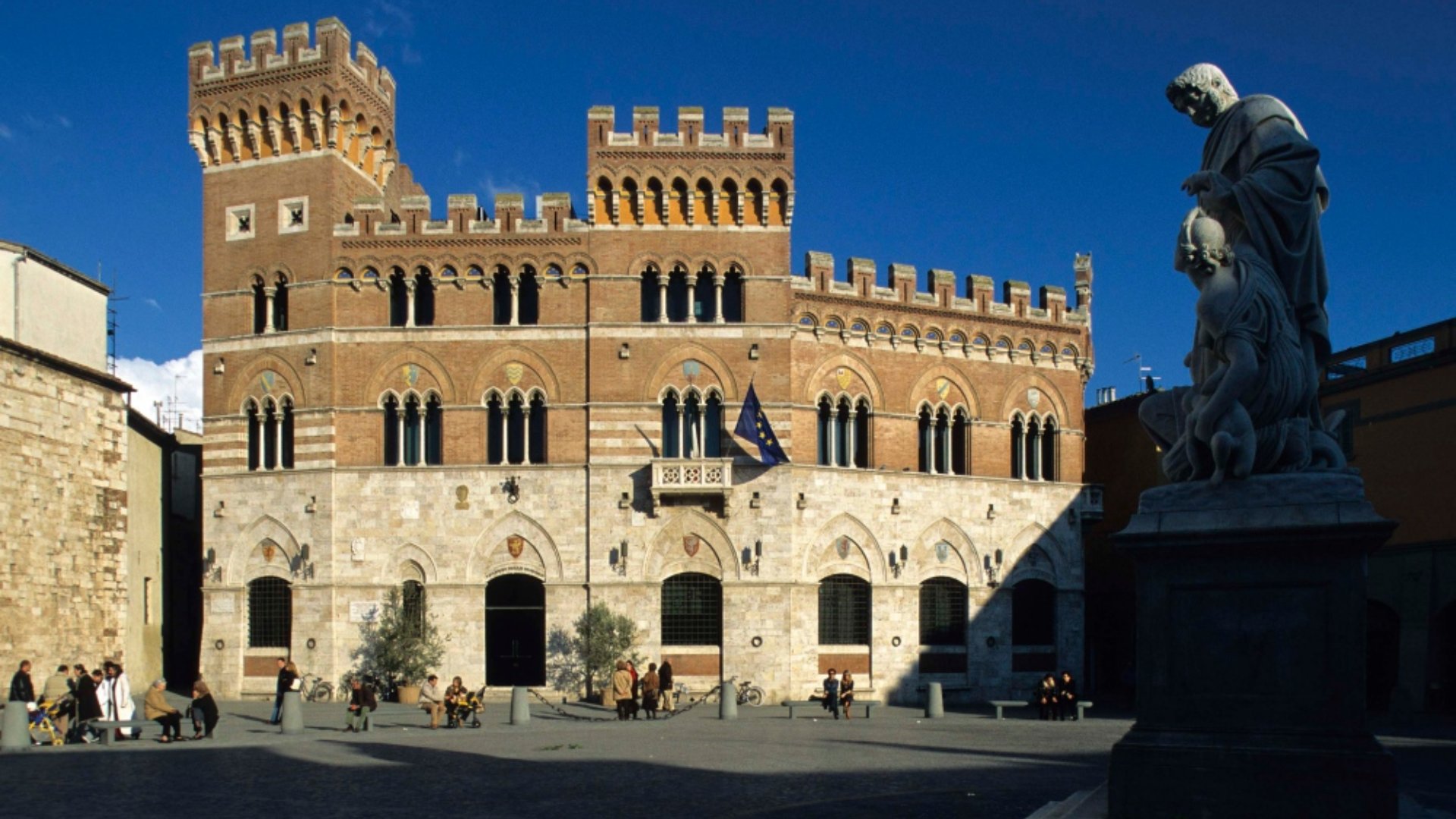 Hamlets, districts and squares
Piazza Dante in Grosseto
The central piazza, home to the cathedral and Palazzo della Provincia
Grosseto
Piazza Dante Alighieri, 10, 58100 Grosseto GR, Italia
Piazza Dante is the heart of the historic centre of Grosseto and is often animated by concerts and cultural events. It is known also as the piazza delle Catene.
Built between the 13th and 14th centuries, the piazza is home to the cathedral, dedicated to San Lorenzo. It was built by the Sienese architect Sozzo Rustichini and dates back, as an inscription on the facade tells us, to the end of the 13th century. Inside it holds Matteo di Giovanni's venerated Assumption of the Virgin with Angels from 1470 and a mid 15th-century wooden crucifix attributed to Vecchietta.
The piazza is also the site of the 18th-century town hall, which is the seat of the civic council and their offices, and the splendid Palazzo Aldobrandeschi, known also as Palazzo della Provincia. The latter's Neo-Gothic style owes much to the architecture of medieval Siena, yet was built as late as 1900 by the architect Lorenzo Porciatti.
At the centre of the piazza you find the monument to 'Canapone', a sculpture completed in 1846 by the artist Luigi Magi, which depicts the Grand Duke Leopold II of Lorraine crushing the head of a snake, representative of the malaria that blighted the population of Maremma.
Grosseto
The El dorado of holidays amongst sea and countryside, and the cultural and political capital of the Southern Maremma
Grosseto, the capital of Maremma, is spread across the plain passed through by the Ombrone, only a few kilometres from the Tyrrhenian coast. The city's development is more recent than that of other deeply historic villages in Maremma; it was founded in 935, when Roselle was completely destroyed by Saracen pirates. ...
More